06, June, 2023
Can you sell a messy house?
We Buy Any House
Like you, every property is unique, so we'll just need a few details before we can make you an offer.
Can you sell a messy house?
You can put your house on the market in any condition you choose, but if it's messy or damaged it's likely that you'll struggle to reach a sale. Potential buyers may struggle to see the potential of a house if they have to look past lots of mess and damage.
There are several reasons that a homeowner needs to sell a messy house. Whether it be an inherited house that hasn't been maintained well, a house that was rented to tenants that didn't take good care of it, or a debilitating illness that prevented keeping on top of the place, it's a common situation. It can be a concern for some homeowners who aren't sure what condition they are able to sell their property in, which is why we're here to help. We Buy Any House look into the difficulties you may have selling a messy house, and what you can do to try and regain some control.
Can I sell my house if it's messy?
Legally, your house is your property which you can market in any way you please – meaning yes, you can sell it if it's messy. Realistically, however, you are much more likely to run into issues with your sale down the line if you choose to do this. You may find that estate agents aren't eager to work with you, as they'll be aware that it will be harder to secure viewings if the advertising photographs show your house in a messy condition. Some potential buyers may be able to look past this but may think that the mess is covering another issue, such as damp or subsidence in the property that will put them off buying. Curb appeal is important to buyers, and while some may be able to look past any mess and see the potential in your house, it's likely that the majority will not.
Do I have to clean the house before I move out?
If you have got a potential buyer who is interested in your property, you will need to arrange with them what condition the property is left in. Realistically, they will want you to deal with the mess, so they don't have to. This can mean two things; you need to empty and clean the house when you move out or pay someone to do it for you. Your potential buyer will more than likely want this agreement arranged before they officially agree to buy the house. If you're not willing or not able to get the house emptied and cleaned before they move in, they may either request a decrease in the asking price to reflect the time that they will need to spend doing the work or pull out of the sale altogether.
Are there ways to sell a messy house?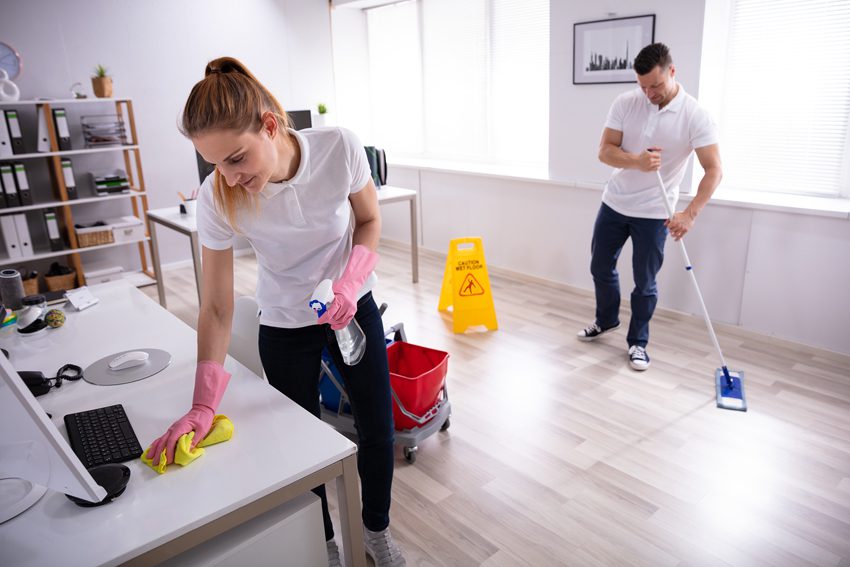 If you're able to make some improvements to the condition of the house, you're more likely to entice a buyer. Some of the simpler ways that you can get your home more organised are –
Decluttering. Making the most of the space that you have will make a big difference. Clear out as much as you can, and you'll be surprised at the change. When decluttering, you may struggle to let go of some possessions if they're meaningful to you. For this, you can look at hiring a storage space to give you more space without having to sacrifice your items.
Make clear paths. If the house that you're looking to sell is in particularly bad condition, making sure that you can access each room is really important. You want to give viewers every opportunity to see the potential that the house holds, whether that be an en-suite upstairs in a room that hasn't been used for several years, or a dining room that's been overrun but can still become a delightful area. Some viewers, especially investors, will be able to look past the condition of a house, but you want to make sure you give them the chance to see it.
Clear kitchens and bathrooms where possible. These are areas that typically get the dirtiest, so trying to deal with these will put you on better footing. A potential buyer might be able to look past a messy living room but will struggle to see the potential in a dirty bathroom.
Put away dirty washing and make beds. This shouldn't take too long, but it's an improvement that will make viewers feel like while the house may be messy, it's clean and taken care of.
Making these changes will give you a much better chance of selling your house if you're going down the traditional estate agency sales route. Presenting your home in the best condition possible is what you should aim for, but this is easier said than done for some homeowners.
If you're in a situation where you aren't able to clear out the house, whether you don't have the time, or you're not willing to do it as it's not your mess, there are still options for you. You can look at selling your house at auction, in which all conditions of houses are sold. You could also look into a service such as We Buy Any House. Here, we take properties in any condition, taking the weight off your mind about whether you will reach a sale on the open market. We are a house-buying company that has access to significant funding, allowing us to take properties of all manner, no matter their condition. If you've found yourself struggling with a house that's in bad condition, but you are ready to sell, get in touch with us today. We can arrange a free call with one of our senior property consultants and a free offer for your property.
We buy any home in as little as 7 days, or timescales to suit you. Head to our website for more information.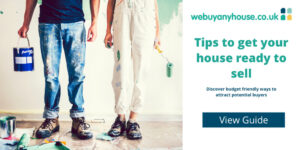 Back to all articles
You may also be interested in