Downsizing
Whether it's the kids moving out or you just feel the space is too big for you, downsizing your house can help free up finances and provide more comfort. However, the stress of selling a house can quickly become off-putting.
Luckily, you can rely on We Buy Any House to help make this transition as easy as possible. Whether you're after advice or a quick sale, we're here to help.
If you're contemplating downsizing your home, you can rest assured that our service will remain transparent and simple to ensure that our process remains stress-free.
How can We Buy Any House help to sell my house fast? It's simple really – we remove any estate agents, third parties and time-wasting property viewings. If a quick house sale is what you're after, we can give you an offer in as little as 15 minutes and completion can be arranged in as little as 3 days. 
Read on to get our house downsizing advice and figure out whether downsizing is for you.
Frequently asked questions on Downsizing Property
Downsizing to a smaller house can be overwhelming giving you alot to consider. Our property specialists have answered your burning questions to help make downsizing to a new property painfree.
Download Downsizing Guide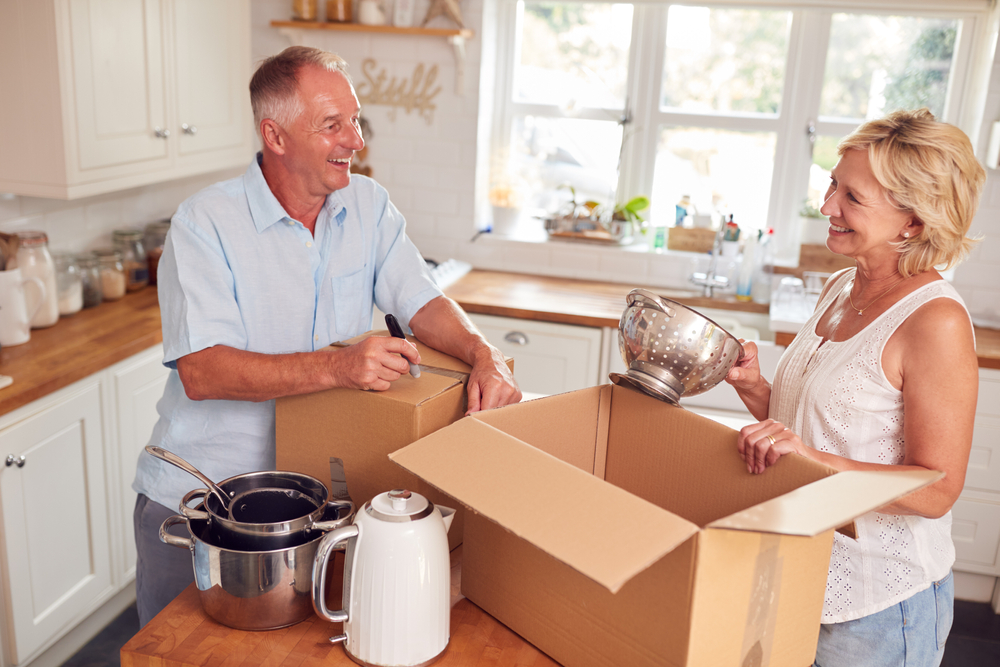 Why downsize? The benefits of downsizing your house
Take unnecessary financial pressure off your shoulders
Are you considering downsizing your house to save money? Of course, it's not a guarantee, but many people choose to downsize to smaller homes for this very reason. If you've decided that downsizing to a smaller home could be for you, you're likely to find that a smaller property is less expensive. Ideally, this will leave you with a lower mortgage to pay off – or even better, help you pay it off entirely!
Monthly mortgage payments are normally the largest payment a person will make per month. Imagine what you could do without that burdening your bank balance.
We Buy Any House can make financial simplicity a reality. Simply put, we buy houses more quickly than any other traditional house-sale service, like estate agents. Get in touch to get your free valuation.
Contact us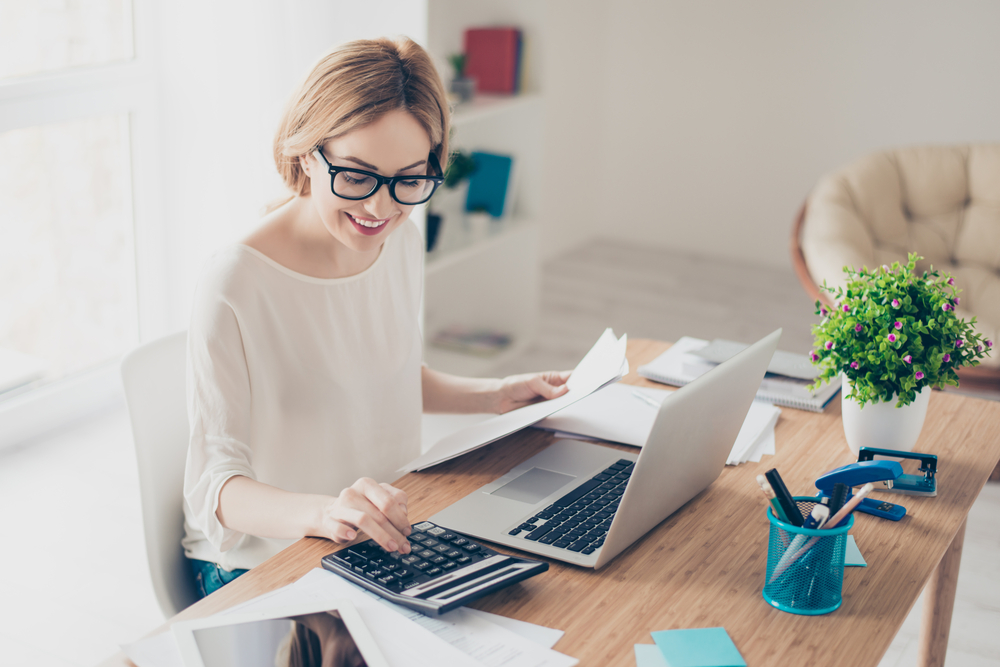 Dramatically reduce utility bills
Not only can a smaller house meet your changing needs, but it can also be a great help with utility bills! As recent years have shown all too well, utility costs can fluctuate wildly with the energy market. When this happens, you don't want to be left heating a large house with many empty rooms. With a more compact living area size, you can heat your home comfortably and pocket the pounds you're saving.
These are the utilities you could save on by downsizing:
Gas – Provided that you're moving into a 'like-for-like' heating system (i.e. you're not switching from central heating to electric heaters), it's likely that heating a smaller space will cost you less. This is likely to be the biggest utility saving of downsizing, if you have any.
Electricity – As with gas, if you're running on an electric heating system, you'll likely make some savings.
Water – This is probably a less likely utility to save money on by downsizing, however less square footage of lawn to water could save some pennies over time! After all, every little helps.
Council Tax – In the UK, properties are 'banded' into council tax bands. These bands dictate the rate of council tax you'll pay. The banding is often described as quite an archaic system, with many exceptions. However, as a general rule moving to a significantly smaller house will put you into a less expensive band.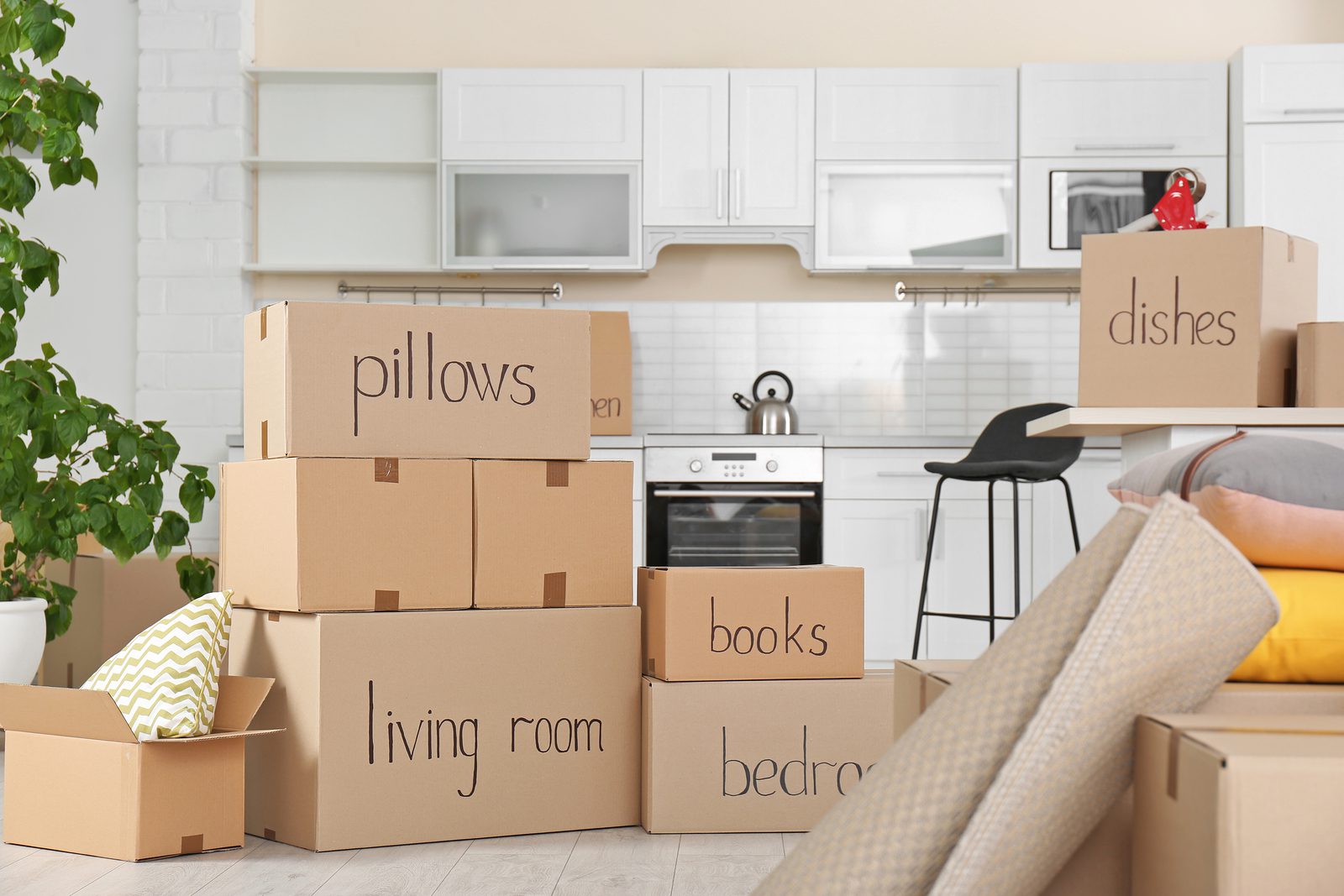 Reduce your clutter and feel the benefits
As Marie Kondo famously said, you should only keep objects that spark joy. Why pay a higher monthly mortgage payment just to house clutter you no longer need?
By downsizing to a smaller home, you can keep everything you need and love, and leave the clutter behind. Take with you only sentimental items and the furniture pieces you love, and donate, recycle or throw away the rest. A garage sale could help fund your moving costs.
You might even be surprised by how releasing you find it! Decluttering is often cited by psychologists as an enormously mentally beneficial activity, allowing you to start afresh with a new property and new priorities for your happiness.
Tip: Put any items you're unsure whether you still want into storage bins. See if there is anything you sincerely miss. If you don't – you know finding a new home for them is the best course of action.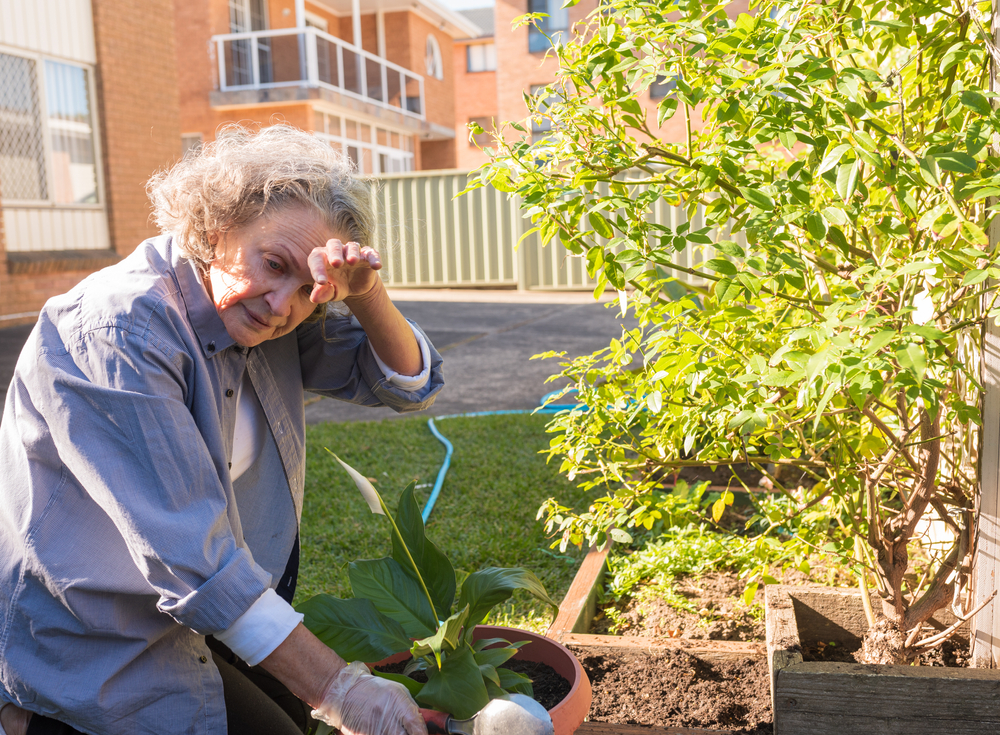 Say goodbye to expensive maintenance & time-consuming cleaning
A big house comes with big responsibilities. Moving to a smaller home can relieve you of maintaining a bigger property, for instance by keeping longer guttering clear and a larger garden mowed and weeded. When incidental repairs occur, you'll likely be paying a smaller amount as the scope of the job will be reduced.
In addition, a smaller indoor space can have the added benefit of less hoovering, mopping, dusting and constant cleaning to keep your home spic and span. If you're retiring to enjoy hobbies, winning time back from these daily chores can be a big incentive to downsize.
The pay-off from downsizing 
Extract equity from your home, while purchasing another
A cheaper property might meet all of your needs while releasing your hard-earned equity. While it's not a guarantee, it's often the case that moving to a smaller home means a lower house cost to you. You can use the difference you save to top up your pension, pay down your mortgage or fund future adventures.
Even if the sale doesn't pay off your mortgage entirely, it could take years off of the monthly payments you'll need to make on your mortgage. When contemplating whether to downsize, ask yourself whether a reduction in square footage would feel like a reasonable trade for potential financial freedom.
The only tax you'll pay in most cases is stamp duty
In most cases, when downsizing your house, you'll pay stamp duty as your only sales tax. Provided it's your main residence, if you're downsizing to a house under £250,000 you won't pay any at all! When purchasing a property above £250,000 you would currently pay stamp duty at a 5% rate. If you have multiple properties, you could be liable for capital gains tax. If this applies to you, ensure you know what tax to pay on your property when downsizing.
Avoid expensive estate agency or auction fees by using We Buy Any House to sell your property fast. In practical terms, this means more money in your pocket to do whatever you like with.
For many people, the big pay-off from downsizing is being able to still own a property that meets all of your needs while releasing a chunk of equity.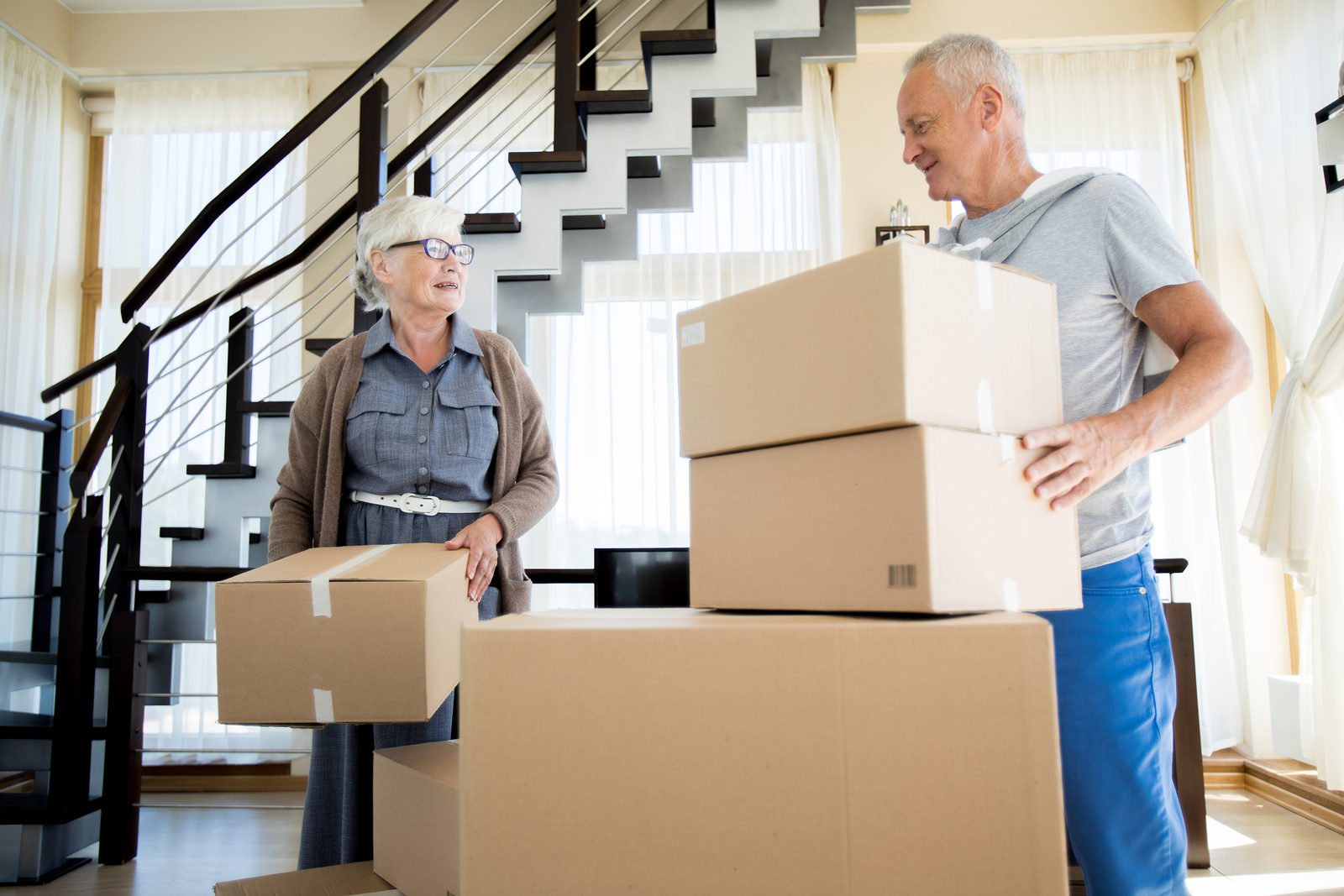 Why wait on estate agents and sluggish markets?
Once you've decided that you're downsizing to a smaller house, a lot can ride on this decision. It's difficult to wait to reap the benefits, especially when market fluctuations can cause unforeseen delays.
If you want to make your downsizing move a reality, We Buy Any House can help.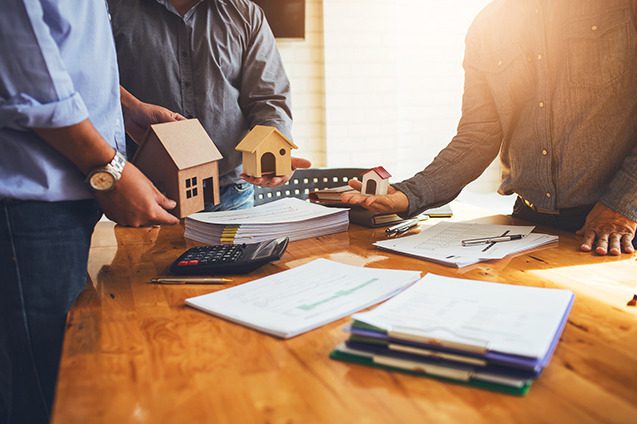 Complete in as few as 3 days
Yes, you read that right. We blow traditional timescales that rely on estate agents out of the water. We pride ourselves on providing a swift, hassle-free house sale in as few as 3 days. So get looking for your perfect smaller home and you too could be reaping all of the benefits of downsizing. 
If you're ready to get a decision on your property in as little as 15 minutes, don't hesitate to reach out to We Buy Any House's friendly team.
Downsizing FAQs
We know there's a lot to contemplate in order to sell your house and downsize into a smaller home. That's why we've put together our expert advice on downsizing, answering some popular queries.
Downsizing to a smaller house can be overwhelming giving you a lot to consider. Our property specialists have answered your burning questions to help make downsizing to a new property pain free.
Download downsizing guide