Get your offer now.
We will just need a few details before we can make you an offer.
What makes webuyanyhouse.co.uk the UK's leading house buyer?

Offer in 60 minutes
Simply fill out our online form and we will provide an offer in as little as 60 minutes.

Fully managed service
We provide a full managed service to ensure a hassle-free sale.

No fees or commission
Our service is free for you to use, and you will pay no legal fees or commission.

Sell in as little as 3 days
We can purchase your house in as little as 3 days – or to a timeframe that suits you.
Our Commitment to Transparency: We Buy Any House's Values
At We Buy Any House UK, we understand that selling your house can be a stressful experience. It's hard to let go of the memories you created there, and you want to ensure that the process is as smooth sailing as possible.
That's where we come in.
Having already helped tens of thousands across the UK, our dedicated team of professionals is here to support you throughout the entire home-buying process. Whether you simply want to move or are going through a difficult life situation, we are committed to offering a solution that fits your unique circumstances.
We pride ourselves on our transparency and fairness, providing you with a competitive offer for your property, regardless of its condition or location.
Trust We Buy Any House to handle your home sale with integrity and expertise – that's why we're the UK's most trusted fast house seller.
3 steps to a hassle-free house sale with We Buy Any House
Step 1
Tell us about your property
Step 2
Receive your offer in as little as 60 minutes
Step 3
We buy your house in as little as 3 days
Discover We Buy Any House
Check out our video to find out what makes We Buy Any House UK the nation's leading fast house buyer and to hear first-hand from some of our customers on their experiences of selling their house to us.
We Buy Any House vs Traditional Estate Agents
If our customer success stories don't speak for themselves, the numbers do. We will buy your house while managing the process's legal side so you can have one less thing to worry about. 
See how selling your house to us compares to using an estate agent:
Sales Process
Market Values
Agreed Sales Price
After Agent Fees
After Conveyancing
After Housing Costs
After Monthly Bills
£100,000
£85,000
£85,000
£85,000
£85,000
£85,000
£100,000
£95,000
£93,000
£91,000
£87,000
£85,000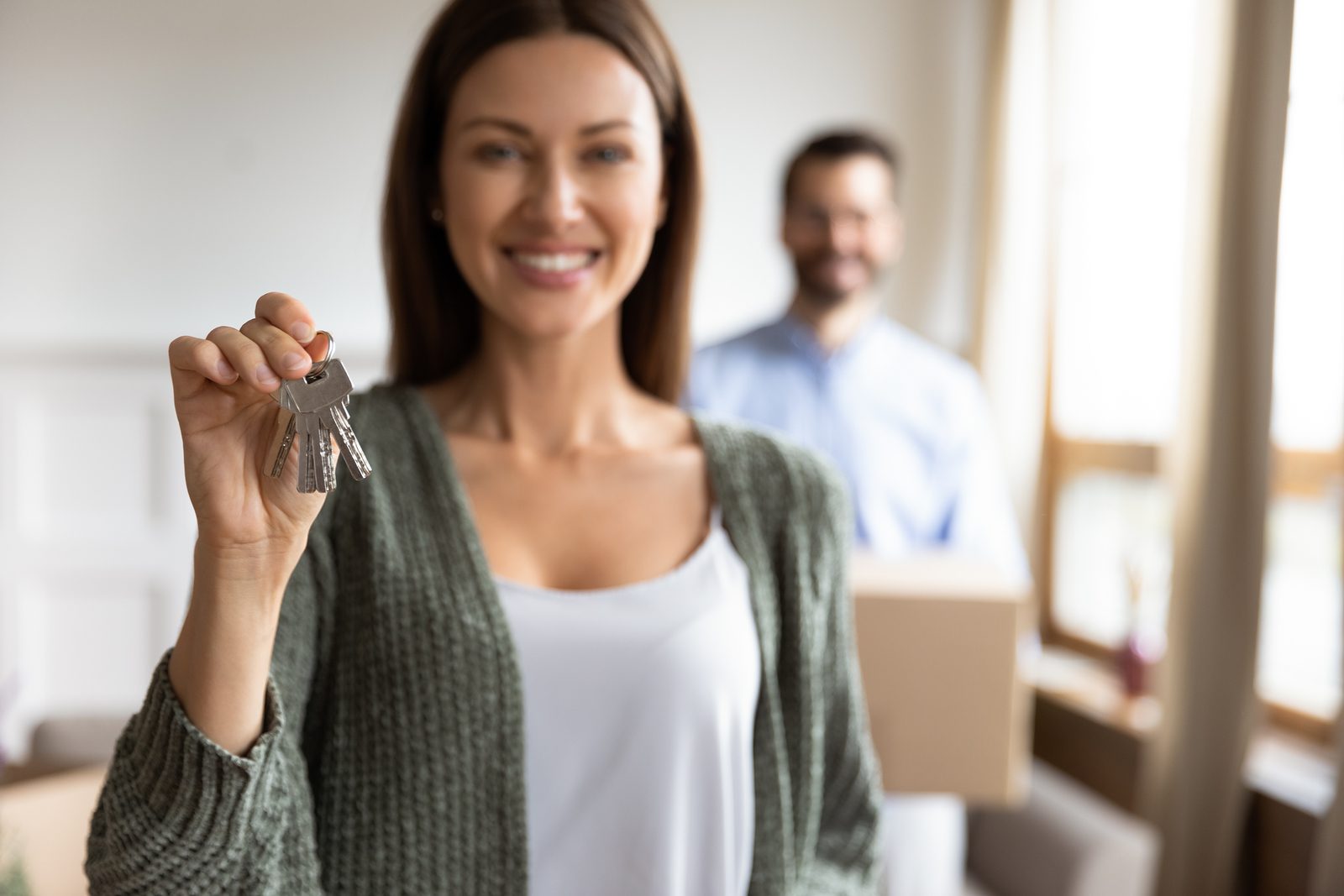 Why Work with Us?
We're committed to delivering exceptional customer service and making your home-buying journey a positive and memorable experience from start to finish.
At We Buy Any House, we have over 15 years of experience in the industry – making us the go-to experts in fast house selling. We know a lot of misinformation is going around, and we want to provide all the support you need to feel confident in your sale.
A common myth surrounding businesses that promise to buy your house quickly or 'house for cash' business models is that they are a scam with many hidden costs. With our commission-free service, you don't have to worry. Not only will we review your application and make you an offer free of charge – there are only additional costs incurred if you change your mind once the process has started. All of our quotes are no obligation – but we also keep costs low by absorbing any fees you might expect from other providers.
No fees. No commission. No hassle.
We want you to have the most information you can have, so you can make an informed decision on the sale of your property. Any questions? Be sure to check out our property FAQs for extra answers.
But don't just take it from us; look at what our satisfied customers have to say.
Contact Us
Discover the Perks of Selling Your Property Quickly
Are you looking for someone to buy your house fast and don't want the hassle that estate agents can bring? Look no further than We Buy Any House UK! We offer a fast and efficient service, meaning you can sell your house quickly to us at a time that suits you.
We are not an estate agency; our goal is to buy your house efficiently and quickly to help you move on with your life. Over our years in the business, we have developed a reputation for providing the best customer service in the industry, which is reflected in our genuine reviews.
Our property experts will take you through every step of the process and tell you everything you need to know about selling your house, providing you with expert advice at every stage, including the complex legal side of the process.
Leading Experts in Fast House Sales
As the original property for cash company, we have years of experience working in the property industry and a team of property experts that can help remove the hassle of a house sale and ensure a speedy sale. They understand the ins and outs of the industry completely and can answer any questions you might have.
We Buy Any House - UK's Trusted House Sale Company
Don't just take our word for it. We buy any house and have hundreds of honest reviews from clients who have used us to help sell their houses quickly. What's more, we want every new customer to enjoy the level of service our previous customers have. We'll walk you through every step of the house sale.
Protect Your Property: Choose We Buy Any House
There are a lot of companies out there offering fast house sale services, many of whom drop their offer later down the line or have unethical practices. Although sometimes sales fall through for legitimate reasons, when it comes to your assets, honesty is always the best policy. 
So that you don't get caught out, here are our tips on how to avoid house scams:
House-buying companies, sometimes called 'property for cash', like We Buy Any House, are registered and accredited with relevant industry bodies or trade associations, such as The Property Redress Scheme. This can provide reassurance of our professionalism and adherence to ethical standards.
Carefully read any contracts or agreements presented to you. Seek legal advice if needed to ensure you comprehend the terms and conditions, including any fees, obligations, or contingencies.
If something feels too good to be true or if you feel pressured into making a hasty decision, trust your instincts and proceed with caution. Take your time to make an informed choice that aligns with your best interests.
Avoid sharing sensitive personal information, such as bank account details, until you've verified the legitimacy of the house-buying company. 
If you receive unsolicited offers through phone calls, emails, or direct mail, exercise caution. 
Selling Your Home with Us: All Your Questions Answered
We have been around for some time now, so we've compiled a list of our customers' most common questions. Got further questions? We'd be more than happy to answer them – just give us a call on 0800 652 8612.
You will receive a formal offer from us in as little as 10-15 minutes on a call with our team. After you tell us a bit about your property, our team will undertake a detailed analysis of the area, marketplace and the property itself to present you with an informed offer. The sale price is subject to changes as the sales process goes on so there is always space for negotiations. But it is your choice whether you accept it or not.
There's no obligation either. If our offer doesn't meet your expectations or requirements, then you can simply turn it down.
We can buy your house in as little as 3 days! We can always work around your timescale, so we can accommodate you if you don't plan to move out of your home as quickly as possible.
Our dedicated team will work with you to establish a completion timeline that suits you.
As a property owner, you can set whatever asking price you want for your property. However, a higher asking price may mean that you're unable to sell your home as quickly as you'd like. Your sale may also be impacted by a range of other external factors such as:
Location
Condition
Size of your property
Comparable sales in your area
Setting unrealistic prices can deter potential buyers from purchasing and prolong the selling process. So, although you have the autonomy to set a price, you may need to compromise on the purchase price to match the current market and make sure your property gets sold as quickly as you want it to.
We will work with you to determine a suitable asking price by evaluating the property and considering your needs, so you always get a fair price for your house! Get your free quote today.
Yes, we buy any house, provided we can mutually agree on an offer. No matter the condition of your house, we can buy it for the right price.
We offer an alternative, hassle-free way to quickly sell your house. You can start today, getting a no-obligatory offer in as little as 60 minutes by contacting us.
No, if your home is currently listed for sale, you can't sell your property with us (yet). If you'd like to arrange a sale with us, then we ask that you cancel any current listings or sales agreements.
If you decide against going forward with the sale, that's okay!
Each offer we make is free of obligation because we know it's a massive decision for anyone. As long as you haven't accepted our offer and started the sale process, you won't incur any fees for turning down our offer.
If you do decide further down the line that you do, in fact, want to utilise our free services, there's no problem there, either. We can pick up right where we left off.
We aim to make the whole process as hassle-free as possible, which means less paperwork for you. You won't have to lift a finger beside the initial agreement and some legal documents.
Here are some of the documents we may ask:
Proof of identity (e.g. passport, driving licence, etc.)
Land registry documents
Energy Performance Certificate (EPC)
Guarantees and other warranties
Council Tax certificate
New build warranties*
*For newly built property (usually under 10 years old), you should have a copy of your Buildmark (NHBC) or other new home policy/warranty documents.
Yes, it can! Selling your property to avoid repossession is something that is more common than you may think.
Our expert team is here to advise and help you act on repossession scenarios to do with your property. Once we know all the key facts, we can advise you on the best course of action.
As you'd expect, the best option will depend on your immediate and long-term needs. Selling your house with us is hassle-free and an effective way to make fast money that could be invested elsewhere. If you need to generate funds quickly, selling presents you with a lump sum of money.
If you've inherited the property, renting it out can be useful as a second income stream for you. With this option, there is the added responsibility of tenants and repairs, which are worth factoring into your decision. As the general upkeep of the home could be costly, we advise you to review the Buy-to-Let pros and cons to help you decide what's right for you.
No, there are no hidden 'catches' with our service. We buy any house, given that we agree on a fair purchase price in accordance with the market. Once we have your details, we'll make an offer (in as little as 60 mins!), and you can accept or simply turn it down if it doesn't meet your expectations.
You can expect no hidden fees also – our services are completely free to use!