06, June, 2023
How do I know what house I can afford?
We Buy Any House
Like you, every property is unique, so we'll just need a few details before we can make you an offer.
How do I know what house I can afford?
Calculate what savings you have towards a deposit. You can then try an affordability calculator to see what you would be able to afford monthly for a mortgage. Your income, deposit, credit score and regular expenditure will be considered in a mortgage application, so take this into account too.
If you want to buy a house but you're not sure how much you'll be approved for on a mortgage, you're not alone. Most buyers want to know their budget before they start looking for potential houses. Knowing what sort of mortgage you're likely to achieve is a vital part of house-searching.
One way of finding out quickly an estimate of what you may be approved for, you can use an online affordability calculator. To do this, you will need some information to hand, as the calculator will take into account the below factors to give you an estimate –
Your annual income/salary before tax
Your monthly take-home pay
Any other income you receive – such as benefits, child support etc.
Monthly household costs – credit cards, loan payments, childcare or maintenance, travel costs, any bills or insurance.
All of these will be considered, and then you will get an estimated answer on the amount that you could be approved for, the repayment terms, and the interest rate that you're likely to be offered. These online calculators are not wholly accurate, and you will need to do a lot more to secure your mortgage. This helps you know where to start and gives you a potential figure before you start looking for houses out of your budget.
What do mortgage lenders consider?
You'll need to meet with a mortgage lender several times throughout your mortgage application. When you first apply, they will take into consideration –
Your income
Your regular expenditure
The size of your deposit
Your credit rating.
What about my deposit?
The deposit requirement will differ from lender to lender. Still, the standard deposit is 10-25% of the amount you're looking to borrow for your mortgage. Some lenders will lend on a loan-to-income ratio rather than your collateral, though- which is usually 3-5 times your income each year. You'll need to speak to your lender directly to find out what their regulations are in regards to deciding how much they will lend you. Still, each lender will require you to pass an affordability test and a stress test to check your ability to pay the mortgage if your life changes. If you are made redundant, have a baby or a career break, could all affect your payment.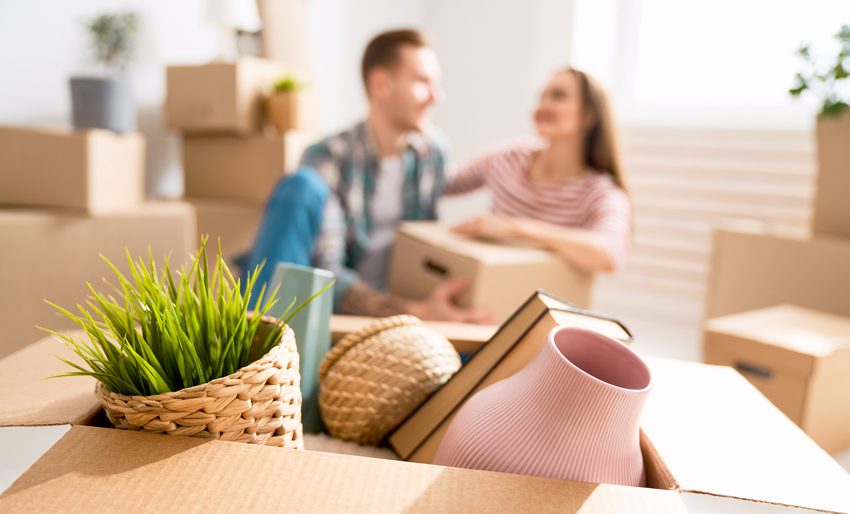 Are there other factors?
Your lender will consider other aspects when you apply for a mortgage. Any capital that you can raise from selling a house you already own if you're not a first-time buyer or any government help that you might be entitled to will be taken into account. If you opened a Help to Buy ISA before the cut-off, you can receive support towards buying your first house with this programme.
All of these factors will be considered when you apply for a mortgage. After carefully assessing, a decision will be reached, so you know how much you can borrow to buy your house.
I've found a house I want to buy, how can I sell my house fast?
Often, homeowners browse the market to see what's available but will then find their dream house and want to act fast. Selling a house through the traditional estate agent route can be a slow process taking on average six months, and the house that you're after may not be available by the time you've managed to sell yours. That's where we come in. We can buy your house in as little as seven days, leaving you free to get the house of your dreams with no hassle, no chain and no hidden costs.
If you're currently looking to sell your house before buying another and want a quick, easy sale, contact us at We Buy Any House for a free offer on your house.
We buy any home in as little as 7 days, or timescales to suit you. Head to our website for more information.
Back to all articles
You may also be interested in