06, June, 2023
Buying a house on the open market
We Buy Any House
Like you, every property is unique, so we'll just need a few details before we can make you an offer.
There are so many elements to buying a house that you may not have considered, which is why we've put our most helpful points together to make things easier for you! Whether you want to know more about making an offer, or about the various homeowner surveys you can get, we've got you covered!
How do I know what house I can afford?
There are a couple of ways that you can find out what mortgage amount you'd likely get approved for by using an online affordability calculator. To complete this, you'll need some information to hand –
Your annual income or salary before tax
Your monthly take-home pay
Any other income that you may receive, such as benefits, child support, or from other work
Your monthly household costs, including credit card repayments, loan payments, childcare/maintenance, any travel costs, as well as bills and insurance.
These will all be considered when you apply for a mortgage, and a good place to start when you're looking to buy. These calculators aren't completely accurate, however, so bear this in mind when you're looking. It is a great option to get an idea of amounts and should prevent you looking at houses that are completely out of your budget.
What will my mortgage lender use to assess my application?
When you apply for a mortgage, your application will be assessed based on several factors, and you will need to meet with them several times throughout the application period before you are accepted. Some of these factors include –
Assessing your income to confirm the amount that you can borrow
Examining your regular expenditure
Your credit score, which will need to be a certain level for approval
The size of your deposit.
How much does my deposit need to be?
The amount that your lender will require for your deposit will vary depending on where you go, but you'll generally need to have 5-20% of the full price to be approved.
Some lenders work on a loan-to-income ratio, which will generally be 3-5x your income instead. Make sure that you speak to your lender and find out which ground your lender works on so you can confirm the amount that you'll be able to apply for. You will also need to be able to pass an affordability test as well as a stress test that ensures you'll be able to cope paying your mortgage if your circumstances change and affect your finances.
Why has my mortgage application been declined?
There are several reasons your lender can reject. Some of them are out of your control, but some are an easy fix before you submit your application, so going through the list below will help you have the best shot at getting your mortgage approved –
1. Poor credit history:
There are plenty of apps that you can use to check your credit score and be able to monitor it, which is a great option if you know that your score is a little low. All sorts of things can affect your credit score, and even having an old address or a bank account that you no longer use still attached to your name can decrease this score, so check these and make sure you're up to date.
2. Not being registered to vote:
If you're not on the electoral register, or you're still registered for your old address, this can affect your application and result in a decline. This is very easy to check and even easier to rectify, so you should always check this before you apply.
3. Several credit applications:
When you apply for a loan, whether it be a credit card, a payday loan, or a previous mortgage, these can all leave footprints on your credit file which will be visible to other lenders. If you've put in several applications but not gained approval, this will raise concern for your mortgage lender and can encourage them to reject you as they will see this as a negative. The best thing to do is to avoid applying to any credit deals in the year or so before you're planning to apply for a mortgage to lower the chances of any problems being highlighted on your file.
4. Debt:
If you have any debt credited in your name, this can affect your application. If you're prone to late payments this is a big concern for them; and if you're in debt now, will that affect your ability to pay back your mortgage?
5. Payday loans:
Payday loans can be incredibly damaging to your credit file and will show for up to 6 years afterwards. Even if you pay the loan back on time and manage it well, it will still flag up and due to the reputation of a payday loan, will raise questions for your mortgage lender about your ability to make and handle your payments.
6. Admin errors:
Sometimes mistakes can be made, and if you think that your file is in good shape but you've been rejected, you can ask the credit agency that was used to do your check for any potential errors on their part.
7. Lower income:
The amount that you need to earn will depend on the size of the mortgage that you're applying for. A higher mortgage will require a higher income, so if you've been rejected because of this you might consider applying for a lower amount and looking at smaller properties or delaying the application until your income has increased.
8. A low deposit:
To apply for a mortgage, lenders will generally ask you for 5-20% of the full amount, and if you don't have enough you will likely be rejected. If this is the case, the best thing is to take some time to increase your savings and then reapply.
9. Being self-employed:
If you're self-employed, you will need two years' worth of business accounts and tax statements. Your lender will likely also ask you for proof of future earnings to ensure your financial stability.
10. Less than 3 years living in the UK:
If you've lived in the UK for under 3 years, lenders could refuse your application, but this doesn't apply for every lender. Give them your valid visa and employment contract and some lenders may still be able to process your application.
What do I need to know about making an offer on a house?
When you make an offer on a house, you need to –
Know what you can afford and be confident that your mortgage will be approved
Understand the local property market and be confident with the offer that you're putting in
Speak to the estate agent and find out more about the seller
Look at other factors, such as local transport links and school catchment areas.
What should I ask the estate agent?
An estate agent only gets paid when the property sells, so while they are keen to get the best offer possible for their seller, they will also help you where they can, to encourage you to put in an offer. You can ask them –
Why the owner is selling:
This can help you decide what offer to put in, as if they are looking to sell more urgently, they will likely take a lower offer than a seller who isn't in a rush to complete
How long they've lived there:
If they're selling after only being there for a short period, this could mean that there's an issue with the house or area that you should be aware of
Has the property had much interest:
This can help identify if you've got any competition, as houses with lots of viewings are likely to have more offers that you will need to beat if you want it
Have the sellers found a new house?:
If they have, they will be more likely to accept an offer as they don't want to lose out on their onward purchase
What's the minimum price they will take?:
Buyers don't always think to ask this question, but it can be one of the most important ones, as it lets you know more about what they will and won't accept and if you're able to negotiate.
Can I make an offer below the asking price?
Most of the time, buyers put in offers under the asking price which will then begin a negotiation between the buyer and the seller. Some buyers have got more leeway that will help them get a lower price agreed, especially if you –
Are not in a chain, or are a cash buyer, making you more reliable and often a faster option
Are aware of a house very similar in the area having sold for less than the asking price
Are wanting to buy a house that has been on the market for a long time
Are aware of issues in the house that will cost you to rectify, especially damp
Are aware that the seller is looking to sell faster and is therefore less likely to turn you away.
What can I do to make myself more appealing?
Buying a house is a big step, and you want your seller to be as keen on you as possible to increase the chances of achieving your sale. There are a few things that can make buyers more attractive to sellers, such as –
Being chain-free
Being flexible on moving dates
Already having a mortgage agreement in place, as this makes you a more reliable buyer
Your motivations for moving and why you want to buy their house.
What should I ask before I buy a house?
Once you've got all the information you need about the seller, there are questions that you should ask about the property itself to confirm you've got all the details you need and aren't going to have any nasty surprises down the line.
1. Find out what's included in the sale.
Homeowners will often include some fixtures, fittings, and white goods in their sale, so be aware of this as it could save you buying them then moving in to find they are already there.
2. Have there been previous issues I need to know about?
Properties can undergo all sorts of issues and knowing if this one is prone to a certain problem will let you know if you're committed to buying. If it's near a river, for example, and it is at risk of flooding in certain weather, you need to know just how at risk it is.
3. How old are the components?
If a house has an old boiler, you'll likely need to replace it soon which isn't a cheap job. If something has been replaced recently, ask for the warranty so you're covered if there are any problems.
4. Why are you selling?
​This can help you identify how keen the seller is, and help you determine your offer if they're keen to sell faster. It can also reveal any potential negatives to the house if they're moving because they don't like the area due to noise pollution or not feeling safe.
5. Has the house been on the market long?
​If a house has been on the market for a long time with no interest, there could be a reason why. Whether it's because the asking price is too high or there's issues that other buyers don't want to deal with, this can help you confirm you're happy to move forward with the sale and often reduce the price too.
6. Have there been other offers?
If there is other interest, you'll know what competition you have and that you'll need to be prepared to negotiate more. If there's been no other offers, you'll likely be able to put in a lower offer and still be accepted.
7. How much is the council tax?
​This doesn't always occur to buyers, but you'll need to factor this into your monthly payments so it's important to know what this cost will be.
8. How much are the utilities?
This will likely vary each month, especially during summer compared to winter when you won't need the heating on but ask your seller this to get an idea of what they're currently paying and whether this will fit into your monthly budget.
9. What's the area like?
You want to know what the area is like to live in and make sure that you're going to enjoy your time there. You may not get a fully honest answer as your seller won't want to put you off, so doing your own research is important – visit at different times throughout the week to get an idea on traffic, or if there's a lot of noise at night.
10. Has the house been decorated, and if so, why?
Most homeowners will redecorate before they put their house up for sale, but you want to ensure that that's the only reason they've done so and it isn't to hide patches of damp or cracks that could be revealing subsidence, which will likely cause you big problems down the line.
11. Has the property been extended or renovated?
If there has been work done on the house, it's a good idea to get the contact information for whoever did it in case there are any issues. You should also confirm planning permission was obtained for extensions if necessary.
How much does it cost to buy a house?
Buyers often only consider their deposit, but there are other costs that they need to be aware of when looking to buy a house. Some of the costs that are often forgotten are –
This will vary on the property value of the house that you're looking to buy but can be a substantial cost that needs to be considered before you buy.
This will depend on the cost of the property but can cost between £150-£1500.
There are a few different surveys that you can choose from depending on the property you're looking to buy, which can cost anywhere from £200-£600.
There are several legal steps involved in buying a house and can cost £800-£1500 to ensure everything is correct and there are no problems in the completion.
Are there other costs?
Another large cost that homeowners will tend to forget about, which are the ongoing costs once you move into the property. This will include –
The average homeowners spend almost £6000 when they move into a new house to deal with any necessary repairs or redecoration.
Especially if you're upsizing, this can often cost more than where you were previously living, and you'll need to factor this into your monthly outgoings. You can check different areas and what council tax bands houses fall under online, but you can also ask the estate agent or seller if you're not sure.
Utility bills will likely change when you move to a new house, so you'll need to make sure you can account for any increases. As well as this, you'll probably be paying for Wi-Fi, TV, and extra subscriptions too, so look at the costs that you already have and adjust for them to increase to avoid any difficulty down the line.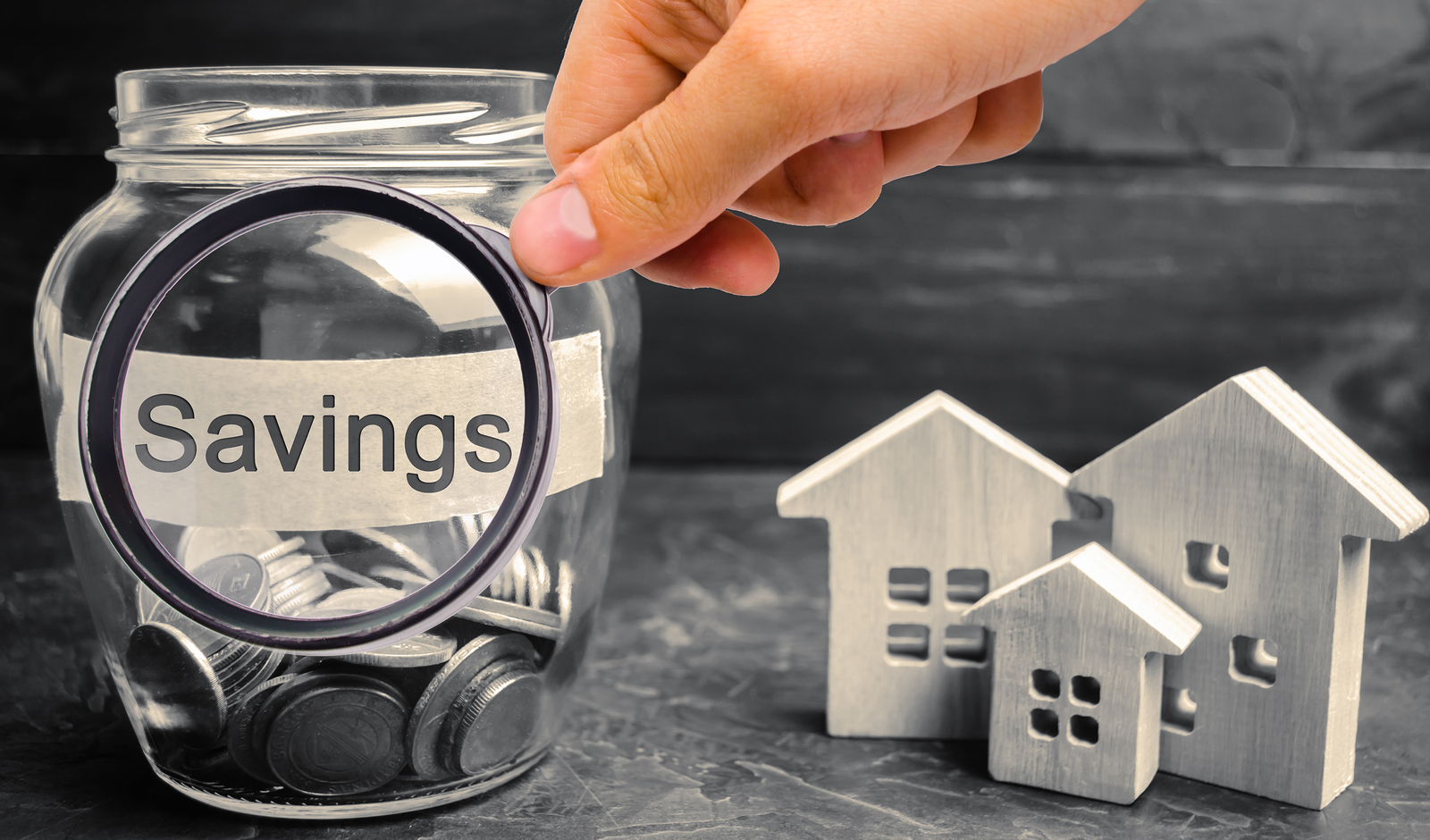 Again, this one is often overlooked, but moving can be expensive if you need to hire a van and movers. Some will also hire cleaners to deal with their previous property to give them peace of mind, but this also has a cost and needs to be considered.
What are the different homebuyer surveys, and which should I get?
There are a variety of surveys that you can get for your house. Some buyers will try and avoid these surveys as they can be quite costly, but they can reveal huge issues in the property that you're looking to buy that could end up costing you thousands down the line.
RICS Condition Report
This will look at the condition of the house that you're looking at, as well as identifying potential risks and legal issues and highlight any defects that could be critical. This survey is best for new-builds or for traditional houses that are in a good condition. It's a basic survey that's the cheapest, which costs around £250. There won't be any advice or a valuation, which some homeowners would want.
RICS Homebuyer Report
The Homebuyer Report is more detailed, and will be able to identify certain structural issues, including subsidence and damp. It will not look under floorboards or inside walls. This survey is best for properties in a reasonable condition and can include a property valuation ensuring that your offer is in the right bracket. As it's more in-depth, it costs more, at around £400.
RICS Building Survey
Back to all articles
You may also be interested in