06, June, 2023
Can you retire if you're still paying off your mortgage?
We Buy Any House
Like you, every property is unique, so we'll just need a few details before we can make you an offer.
Can you retire if you're still paying off your mortgage?
It's possible to retire if you're still paying off your mortgage, but you need to make sure that you can afford your monthly repayments and all your other outgoings to ensure that your house isn't at risk of being repossessed.
If you're looking to retire soon but still have a fair amount of your mortgage to pay off, you may be concerned that your retirement date will need to be pushed back. Here at We Buy Any House, we've put some information together to help you make the best decision for you.
Take into account your reduced income – can you still pay all of your outgoings?
The most important thing that you will need to look into before you make a decision is if you can afford to retire, still make your monthly mortgage repayments and live comfortably. If your mortgage payment each month is quite high, it may be hard for you to retire and still have enough money to go about your daily life, however, there are still ways to raise the funds to pay for your mortgage that allow you to retire. If your monthly mortgage payment is a bit lower, you may find that you can still afford to live comfortably in retirement; it depends on your circumstances.
What are the pros of paying off your mortgage before retiring?
Retiring mortgage-free will give you more money to live on day-to-day. This again depends on your circumstances; if in your retirement you want to be able to travel, for example, you will need more money than if you just want to enjoy peaceful living and maybe spend time with your family without any potential financial concerns hanging over your head.
It also opens up the opportunity for you to free up equity in your house if you need or want to do so. This is ideal if you're looking to downsize when you retire, as it will give you more freedom when selling your current house and looking for somewhere else.
Another positive of paying your mortgage off before you retire is that it gives you time to save for your retirement when you're still earning your full wage. This gives a lot of homeowner's peace of mind, as it means you don't have to think about making monthly mortgage payments and provides you with a safety net if you find yourself a little short of cash at any point.
Are there benefits to not paying off your mortgage before retirement?
If you're intending to sell your house when you downsize, sometimes it seems more logical to hold onto your savings and just pay off the mortgage with the money from the house sale instead. This is an especially popular option for homeowners who don't want a mortgage hanging over them long into their retirement but cannot afford to pay it off fully and retire.
If you're renting out your property, the rent that your tenants are paying you should more than cover the mortgage. This gives you the reassurance that your mortgage will be taken care of in your retirement, and can take any pressure off of trying to raise the funds to pay your mortgage off before you retire.
Paying off your mortgage can also potentially be difficult if you're low on cash reserves. If you have some savings, you're able to keep them for a rainy day if you need to rather than paying the mortgage and then not having a safety net if things do, for whatever reason, become difficult. Having your savings gives you a bit of leeway if you do run into any financial difficulty.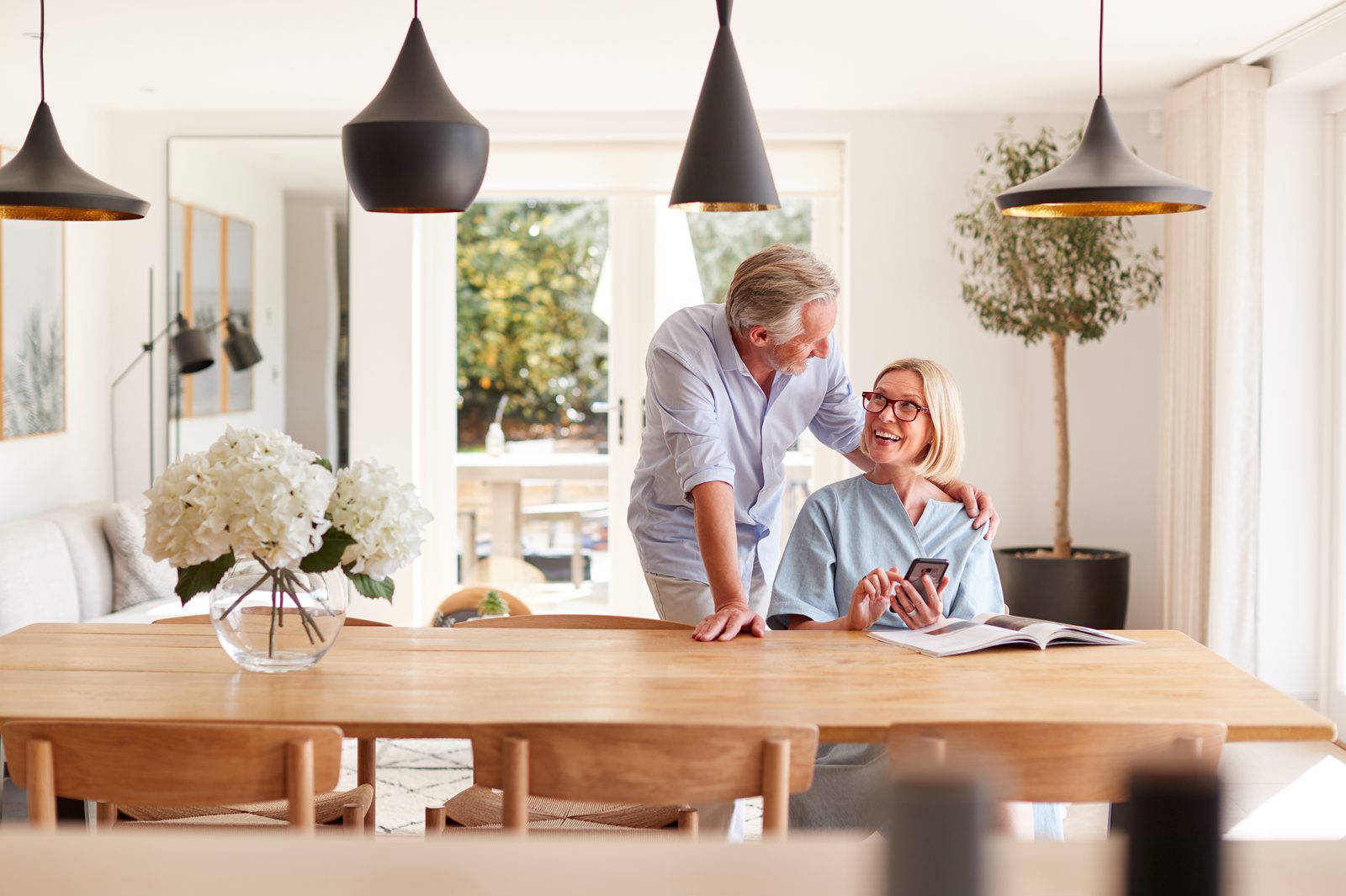 Overall, it's important to prioritise when making a decision like this. For example, if you have other debt, it may be worth paying this off in full rather than your mortgage as mortgages tend to have a lower interest rate than other debts, saving you money in the long run.
If you're looking into paying off your mortgage and have considered downsizing, contact We Buy Any House today. We can give you a free offer on your house and help you into an easy sale, making for an easy retirement.
We buy any home in as little as 7 days, or timescales to suit you. Head to our website for more information.
Back to all articles
You may also be interested in