06, June, 2023
Estate Agents; Why home-owners are choosing not to use them to sell their house
We Buy Any House
Like you, every property is unique, so we'll just need a few details before we can make you an offer.
What is an estate agent?
When deciding to sell a house, the go-to for most people is an estate agent. An estate agent is there to help you decide what price you should put your house on the market to ensure it generates enough interest to get your house sold in a reasonable timeframe.
Your chosen estate agent will come and take lovely pictures of your home and advertise it online to attract potential buyers. The ideal scenario is that interest will be generated and your house will be sold, at full asking price, as quickly as possible.
However, as we have found over the years from our customers, estate agents don't always deliver on their promises. So we've listed below a few common problems that are found when dealing with an estate agent, to better prepare yourself when selling your property.

1. Asking price
Estate agents, like any company, ultimately want to gain your business, so a tactic used is to give you an attractive asking price that they think is right to advertise your home at. Great, right? Unfortunately not. Although it might please you initially, what you'll soon realise is that they've over-priced your home compared to others in your area and almost identical homes on your street.
What this does, is instantly dismiss serious buyers who are looking at a more reasonable price bracket for your area. Your home will not appear in their search results, and people who do stumble across your house will instantly see that they can get more for their buck with similarly priced homes.
In the meantime, your house is stuck on the market for weeks, if not months, and you'll have no choice but to reduce your asking price. It's common for many home-owners to have to do this when working with an estate agent, and they are left feeling frustrated when they can't get their house sold as quickly as expected.
Rather than get disillusioned by an unrealistic offer, the best thing experts at We Buy Any House advise, is to do your own research first before speaking with an estate agent. Look at houses in your area – both those currently on the market and those that have recently sold. What is the difference between the asking price of these properties and the figure they actually sold for?
Next, take into account what kind of property yours is. Is it a terrace, semi-detached, detached, a bungalow? Then specifically look at properties on the market in your area that are the same property type as yours. What figures are these on the market at? Have they been advertised for a while? Has the asking price been reduced? Take all these things into account when valuing your own home.
Other important factors that you should take into consideration is the current state of your property. Has it been recently refurbished? How old is the kitchen and bathroom? Will they need replacing in the next year or so? Do you have a garden? Has it been kept to a good standard or will work be needed for it to be used? Go from room to room and think about what needs doing and consider how this might affect your asking price – especially if similar houses are in a better condition.

Looking into all these points will give you a much better understanding of what asking price is realistic and is most likely to get you an offer that you're happy with.

2. Advertising & Marketing
The stumbling block for most estate agents is Advertising & Marketing. Estate agents are good at talking about the property market and sharing their insights with their customers. However, when it comes to selling a property online it is not always their strong point. Whether it's blurry photography, inaccurate descriptions, or a lack of a floor plan with measurements, customers can soon become frustrated with the poor attention to detail.
When your home is being advertised online you want it to be the best possible version to attract potential viewers. As we've discussed previously, an attractive asking price will reel in serious buyers, however it's your online marketing that's going to attract those buyers to book a viewing.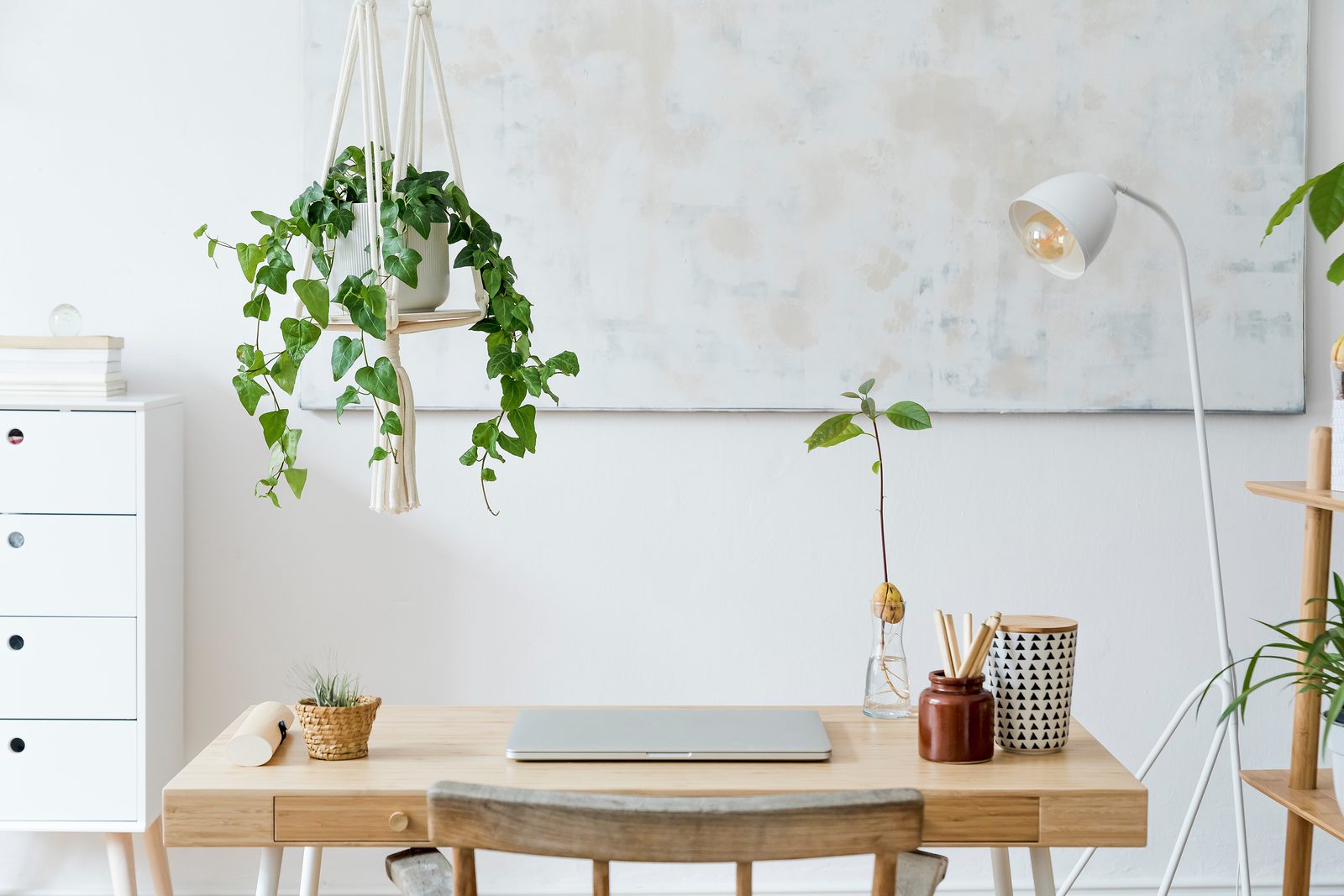 You need to make sure that when someone comes round to take the marketing photography, that all curtains are open to let in as much light as possible. The brighter your home is, the more attractive it will look on photographs. Hide away any clutter around your home, especially personal items as you need people to be able to envisage themselves living in the property as much as possible.
Always try to make sure that every room is photographed, and from different angles. The more details you have of your property, the more interest it will generate. Some estate agents like to tell you that leaving off key information will entice people to arrange a viewing to see it for themselves, but this just isn't the case. People are quick to dismiss homes if they find other properties with better information and clearer imagery, as they can already imagine the space.
Serious buyers want all the information to hand, as they are likely to be looking at many different houses daily, and will be narrowing down the ones they are serious about to view. If you have as much detail of your house online, the less 'non-serious' buyers are likely to arrange a viewing and waste your time.
Another key factor when it comes to Advertising & Marketing is to include measurements and a clear floor plan. Buyers want to be able to visualise the space and see if it's liveable for them and their family. Having measurements will allow them to compare the size of the property against not only their own, but also other properties that they have been looking at. Including an accurate floor plan will enable buyers to identify if the space will work with the furniture they already own and their family's lifestyle.
If you can be proactive with these points, and make sure that your estate agent works well to address these important factors, it will save you from any frustration further down the line. Advertising & Marketing is the key to getting your house sold in a timely manner, so ensuring it is done correctly is a must.

3. Timeframes
One of the critical points of selling a house is timeframes. Estate agents will have you believe that they can sell your home at the drop of a hat, and you'll be blissfully happy in your new home in no time at all. However, from our vast experience, we can assure you that 9 times out of 10 this is not the case.
The reason timeframes are important to many homeowners, is because more often than not they are relying on the cash from the sale to fund their onward purchase. For example, if you have found your dream home, but need your current house sold to be able to afford the deposit but selling your house takes longer than expected then you could miss out on buying the property you wanted to purchase. This can be devastating for many buyers who are wanting to move, especially if they have found their ideal home.
Experts at We Buy Any House share that it's really important before going to an estate agent, to sit down and work out what timeframe you really need your home to be sold within. Identifying this early on, will allow you to work out if using an estate agent really is the right path for you. On average, it takes between 6 months to a year before an estate agent sells your home, so if this is going to be too long a timeframe for you, then it's worth considering your options.
If you do decide that using an estate agent is right for you, then make it clear from the offset what timeframes you are looking at, so they can do everything in their power to accommodate this. If you are relying on the proceeds of your sale to fund your next house, it would make sense to have backup options such as using a quick sale company, that way if the estate agent doesn't deliver, you don't miss out on your dream home.
If selling quickly isn't a priority for you, don't highlight this to your estate agent as you don't want your house to be left at the bottom of the pile and forgotten about. You still want a sale at the end of the day.
If you make it clear to your estate agent the timescales that you need and ensure you have backup options in case they don't deliver, then you will be more prepared if you don't sell your house as quickly as you'd like on the open market.
These are top issues that our customers have come to us about when they've dealt with an estate agent and were left feeling frustrated and worried about not being able to sell their home when they needed to. It isn't just about moving to a new property, there can be other financial reasons that really make selling quickly a priority.
Knowing what's important when using an estate agent will give you the best chance of selling your house, and if you don't sell your property as quickly as you'd like you can use a quick sale company such as We Buy Any House to help you achieve your sale and move on with your life.
Back to all articles
You may also be interested in