06, June, 2023
Am I protected if my ex-partner tries to sell our house?
We Buy Any House
Like you, every property is unique, so we'll just need a few details before we can make you an offer.
Am I protected if my ex tries to sell our house?
You have the right to remain in the house as long as you're married.
Some of the most common scenarios we come across are situations where one person in a marriage has contributed more to the financial side of the relationship and legally owns the marital house.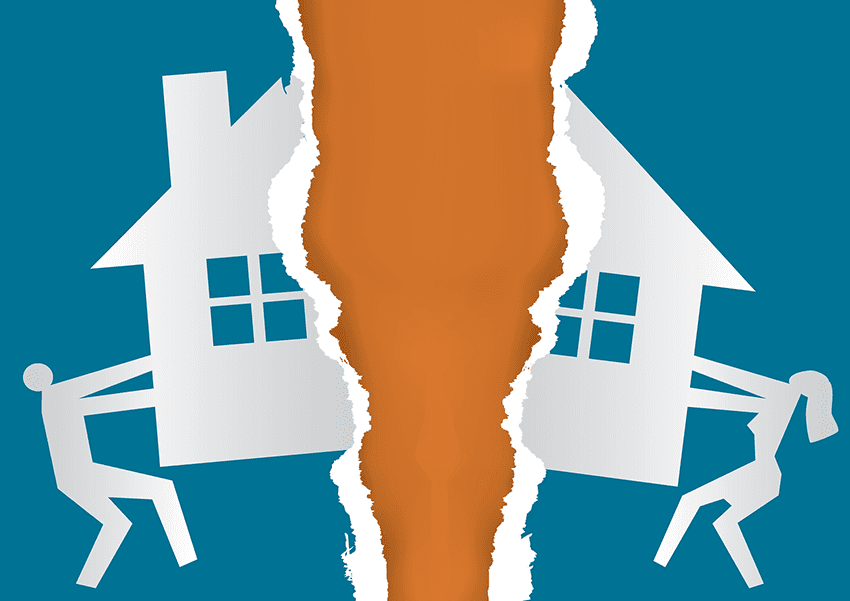 Why does one person own the property?
This could be for a number of reasons – if people get together later in life, it is likely that one of them may already own their own house and their new spouse may move in but not legally take on any element of property ownership or contribute to the mortgage. Some couples split relationship responsibility right down the middle, with one partner taking on the role as the main money earner and the other taking on more of a nurturing, home-maker role – this could involve looking after children, elderly relatives or the day-to-day running of house.
In many cases, it is simply a case of one partner being more financially buoyant than the other, and having the means to purchase a house without the need for monetary assistance from their spouse. If you and your partner are separated and a divorce is in the pipeline, you may already be wondering where you stand if your husband or wife owns the property you both reside in. In a nutshell, you have the right to remain in the house while you are married, as it is your marital home regardless of who contributed more to its purchase or the mortgage payments. Even if the house is only in the name of one person in a relationship, the other has the legal right to remain as long as they are married.
How long do these rights last?
These rights immediately disappear once you are legally divorced, as the property is no longer defined as the marital property and the rights afforded by marriage are no longer relevant. Not all divorces are acrimonious, but even if your separation has so far been good-natured and on good terms, it is vital at this point that you protect yourself from becoming homeless. Some couples will choose to sell the property and split the proceeds so that each partner can move away and start afresh. If this is something that you're interested in, contact We Buy Any House today for a free quote on your property.
As soon as a marriage breaks down, and final, legal separation is agreed upon, the spouse who does not legally own the property should seek a Notice of Home Rights against the property with the Land Registry. A Notice of Home Rights is part of the Family Law Act 1996, and affords protection to spouses who do not own their matrimonial home. Once home rights have been registered, the spouse who owns the home is prevented from selling it without the permission of the spouse who has home occupation rights.
Do I have to go through with a legal separation?
This legal protection is vital, even if communication between spouses is good and divorce proceedings are moving smoothly – things can quickly change, and if animosity develops, the spouse who owns the house can legally remove the other with no notice. A Notice of Home Rights not only prevents a spouse selling a property but also restricts them from transferring it to the ownership of someone else or taking out a new mortgage. In the midst of divorce, a spouse may live with a relative or friend as a temporary stress-relieving measure, but a Notice of Home Rights also prevents the spouse who owns the house from stopping the other from returning to the house from their temporary accommodation.
Whilst divorce can be a particularly tough time, Home Rights mean don't need to worry about being kicked out of your house. Providing you contributed to the running of the house, you are legally protected.
Back to all articles
You may also be interested in