06, June, 2023
Who is the best company to buy your house?
We Buy Any House
Like you, every property is unique, so we'll just need a few details before we can make you an offer.
Who is the best company to buy your house?
Selling your house to the right company is really important. We Buy Any House are a reliable company and are known as the Nation's Most Trusted House Buyer, giving the best possible service and helping thousands of homeowners each month.
More and more homeowners are starting to consider alternative ways to sell their house. Selling on the open market is no longer the only option for sellers, and with the rise of auction sales and quick house buyers, it can be hard to decide which route to go. Here at We Buy Any House, we've put together some handy information about house-buying companies and answered some of your questions about the process.
What is a house buying company?
While most have the right idea, a lot of people get a little confused about what house-buying companies do and how they work. It's understandable as most of these companies don't have the best reputation, but that's why we make sure we work transparently, so you know exactly what we're doing each step of the process. At We Buy Any House, we can buy your house in as little as 7 days, but we can also work to a timeframe that suits you if you need more time to sell your property.
Selling fast does mean taking a lower price that you would expect on the open market, and this is where more often than not house-buying companies get a bad name. When you sell to a quick-sale company, you are going to get a price under the market value, but this is because of the quick nature of the sale. The average house sale on the open market takes between 6 months to a year, which means 6-12 mortgage payments, council tax payments, utility bills and insurance payments along with living costs and other needs. Selling fast means you get away from the responsibility of these payments and lets you move on from the house and the ties that come with it. While being offered below market value may seem unfair at first, when you consider the money you won't have to spend while the house sits on the market, it does balance out.
The pros and cons of house buying companies
As with near enough any decision, there are positives and negatives to selling in this manner. Before making a decision on how you want to sell your house, you should take into account these factors and decide which is the best path for you based on that. There are negatives to any method of selling a house, so you want to ensure that the negatives will be outweighed by the benefits of the way you decide to proceed.
The pros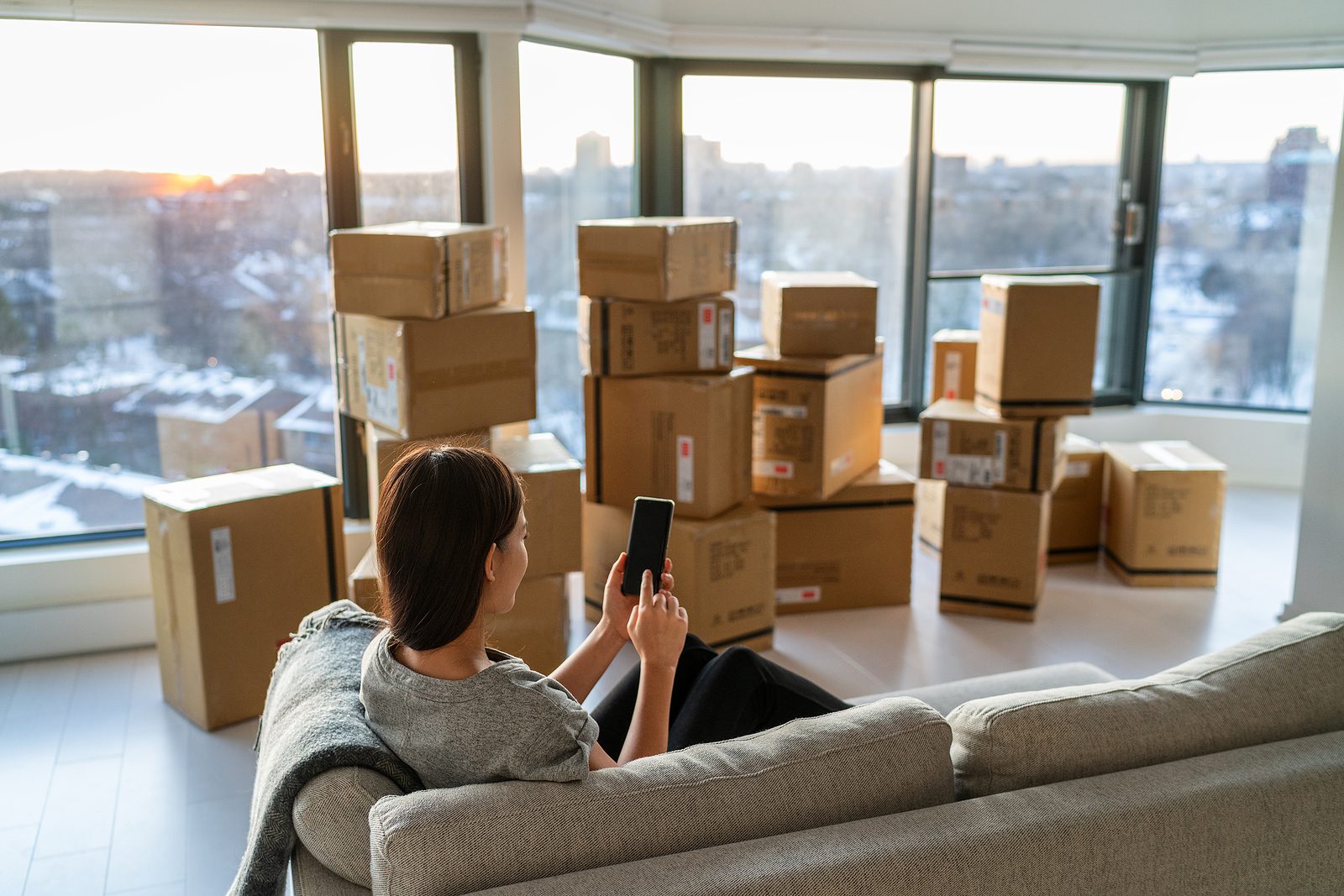 1. Speed
Selling to a quick sale company is just about the fastest way you can sell your house. Some homeowners decide to go to auction for a quick sale, but the risk of selling at an auction is that the bidders can pick their own prices, and you may get unlucky if the bidders aren't willing to boost their bids. This is why quick sale companies tend to be more popular than auctions because you have more control. If you're not happy with the offer that you've been made, you can pause the process and walk away.
2. Avoid repossession or debt
Any homeowner who has experienced the threat of repossession will understand how worrying it can be and know that there can often be only extreme outcomes. Some homeowners are able to clear their arrears and come to an agreement with their lender, but not everyone is in a position to do this. For those who can't find a way to get their payments under control, selling their house can be the only way to free themselves from the threat.
There are other ways that you may be able to get in control of a repossession order, and we've got more information for you on our blog, but for some homeowners, selling their house is the best way to avoid the damage and trauma of repossession. Quick sale companies like We Buy Any House come as a saving grace for homeowners in this situation as they are likely working with a short timeframe and can't wait for a traditional sale on the market. Repossession orders do a massive amount of damage to your credit and can often mean you lose out on money as your lender will most likely sell at auction, so selling yourself can mean you get a higher price sometimes.
3. Struggling to sell on the open market
Selling on the open market is the traditional selling method, but there are negatives that homeowners overlook. Estate agents will almost always overprice your house when listing them, as buyers generally undercut the asking price, but this can mean you're disappointed with the final price if you're expecting more after your agent's survey. Properties can also sit on the open market for months at a time, and will lose value this way. After a month or so, if you've had no interest, your agent will look at lowering your asking price which then reduces your value. Take into account the agent fees and legal fees on top of this, and you can find yourself paying out a significant amount. We Buy Any House take care of all the legal fees, and we don't have a charge to use our service, so you don't have to worry about extra costs. Homeowners will often look at quick sale companies after sitting on the open market for months on end with no sale in sight and achieve their sale within days after enquiring.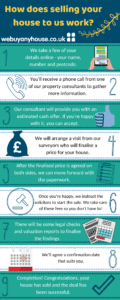 What are the negatives?
It's important to understand both sides of any decision, which is why we want to make negatives of selling fast clear as well, so you can make the most informed decision possible.
1. Under market value
The biggest negative and the one that everyone thinks about when quick sale companies are mentioned is that they buy your house below market value. While we have addressed why this is, we know that it still counts as a negative for homeowners looking to sell their house. At We Buy Any House, we do everything we can to give you the best offer possible by carefully analysing the market value of your property that mortgage lenders use.
2. Possible hidden fees
We Buy Any House do not have any hidden fees at all, as we deal with all of your legal costs, but some other quick sale companies may have hidden fees down the line that you're not aware of. To make sure that you don't fall victim to that, make sure you do your research on the company you're thinking of using before you commit to anything. Trustpilot reviews can be a great way to see other customers' experience and give you some peace of mind that you're going with the best company.
We try and do everything we can to give you the best possible experience when selling your house, and have worked tirelessly to achieve our title of the nation's most trusted house buyer. To see how we could help you achieve your sale quickly and easily, get in touch today for a free cash offer. We can walk you through our process with no strings attached so you can make the right decision for you.
If you're looking for a quick house sale, you're in the right place. We Buy Any House can get you a free cash offer on your property and show you how you can have your house sold in as little as 7 days. If you want a quick house sale, get in touch with us today.
Back to all articles
You may also be interested in