06, June, 2023
Can I rent my property out again – or if I'm renting, can I move?
We Buy Any House
Like you, every property is unique, so we'll just need a few details before we can make you an offer.
Can I rent out a property in the lockdown?
Providing you follow the regulations in place, you're able to put a property on the market available to rent. You can choose to do virtual viewings, or if you have PPE, physical viewings are now acceptable as long as you're cautious and aware.
Throughout the lockdown period, landlords and tenants have been hugely affected in a way that they may never have thought possible. Some tenants have lost their jobs and been unable to pay their rent, causing a huge problem for landlords who rely on that money to pay the mortgage and other financial costs. With the new changes implemented to the lockdown, landlords and tenants are both wondering how this affects them. We Buy Any House have gathered the information for both landlords and tenants about what they can now do.
Landlords
As a landlord that has been affected by the pandemic, talking to your tenant can smooth out several issues. Your tenant may have lost their job, and may no longer be able to afford the rent. Depending on your relationship with your tenant, and the circumstances that you're in yourself, you may be able to come to an agreement with them for the next few months. If they have been model tenants from the start of their tenancy, giving them some leniency for a few months could make it easier for you both in the long run.
Your property may be empty, and you delayed listing it when the lockdown started. At this point, you may wonder if you're able to relist your property to rent. Under the current regulations, moving house is still allowed, provided the social distancing measures are followed. You may find that you have to adapt the way that you show your property to potential tenants. Many agents are evolving into virtual viewings, meaning they can show the properties to those interested without any risk. Using things like Zoom, Skype, or Whatsapp video call allows you to speak to the potential tenant and show them the property in full, rather than just relying on photos. You will need to make sure that the property is appropriately deep-cleaned after the previous tenants leave and the new ones arrive, to make sure that no cross-contamination could put them at risk. If your current tenants that are due to leave are experiencing symptoms, you should delay any moving until they stop experiencing them, as the government guidelines are to isolate at this stage.
Trying to be as flexible as possible without putting yourself at a significant loss is the best way to handle the current situation. Everyone is in the same position, and being forgiving at this time will be more beneficial for everyone involved.
Some landlord have decided that amidst the pandemic, they're ready to step away from the responsibility and sell the house they're renting out, taking the equity from it to fund themselves. If you've considered this, you will need to give your tenant appropriate notice. You can consider selling the house with sitting tenants, or you can give them time to find somewhere else and sell the house empty. If you're interested in a quick sale, where you can get the funds from your sale in as little as seven days, get in contact with us today at We Buy Any House.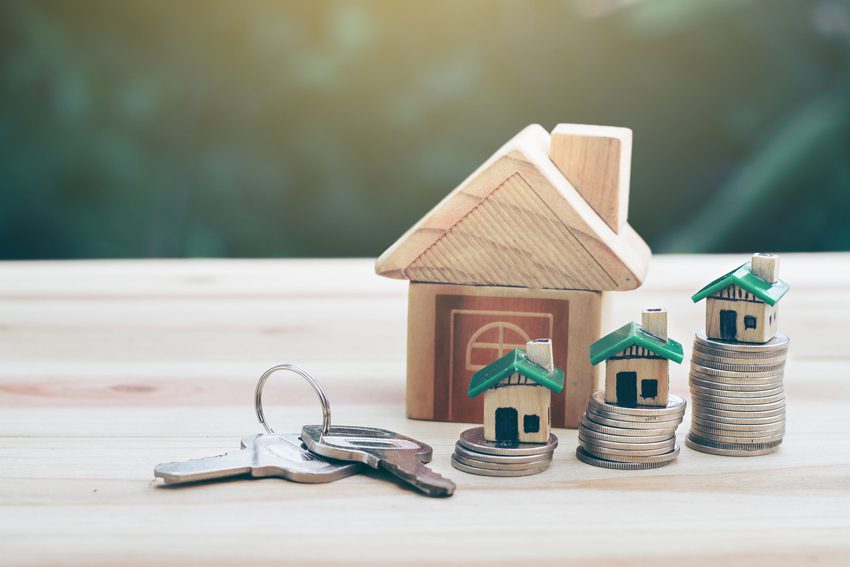 Tenants
If you're struggling to pay your rent, you should alert your landlord immediately. As with any financial issue, dealing with it head-on will be much more beneficial for you, and if you take control of the problem and show that you're taking steps to get things sorted, your landlord is much more likely to be more forgiving with you. Look into what government schemes you qualify for and sign up to them; the support is there, and you should take it if you can. If you're self-employed, you can sign up to the new furlough support that's been developed that should give you some help.
You might decide to speak to your landlord and see if they would accept reduced rent for a few months until you get back on your feet. If you've been a good tenant, paid rent on time and in full previously up until this point, they will be more inclined to give you some leeway as they will likely want you to stay in the property long-term.
If your tenancy has come to an end and you've decided that you want to move, this is still possible. Viewings are having to adapt in the lockdown, so you may have to consider a virtual viewing rather than seeing the property in person as you would have done previously. This will depend on which agent you go through – as rules are changing, some agents are hosting viewings in person with several measures in place to keep everyone safe, but this will depend on their regulations. Speaking to them to find out what they offer is the best thing.
Moving house is possible in the current lockdown, but you will need to take every precaution to make sure that you're keeping yourself and anyone involved as safe as possible. Keeping two metres apart from anyone outside your household, wearing protective gear and cleaning all surfaces to stop the spread. You will also need to consider the outside help that you may need and organise in advance – if you need to hire movers, you will need to check their policy and whether they are still working in the lockdown. Some companies may not, so you'll need to look around and see where is still open and if they're able to move you.
The key to a safe move in the pandemic for tenants or landlords is to plan ahead. Make sure that the property has been empty and cleaned properly before someone else moves in, ensure that the moving process is as safe as possible with the regulation recommended in place, and talk to everyone involved so everyone is on the same page.
If you're looking to move house, have a look at our moving house checklist, change of address checklist and house viewing checklist. They're all designed to help you have the easiest move possible and avoid missing anything!
We buy any home in as little as 7 days, or timescales to suit you. Head to the We Buy Any House website for more information.
Back to all articles
You may also be interested in