06, June, 2023
How is house value determined?
We Buy Any House
Like you, every property is unique, so we'll just need a few details before we can make you an offer.
How is my house value determined?
1. The location of your house
2. The size and layout
3. Any potential storage space
4. The crime rates in the local area
5. Any potential flood risks
6. Subsidence
7. Local amenities
8. The school catchment areas
9. Local transport links
When selling your house, one of the most important aspects is settling on an asking price to advertise your property. If you've not been in the house long, this may not be as hard as you can use what you bought it for originally as a starting point, but if you're selling after a substantial amount of time you may have no idea where to start. So what factors contribute to your house's value?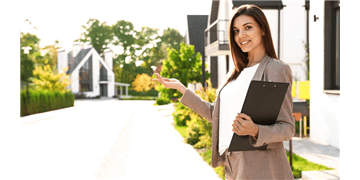 Almost every aspect of your house will be considered when deciding an asking price, however, there are some main points that are considered first;
The location of your house
The size and layout
Any potential storage space
The crime rates in the local area
Any potential flood risks
Subsidence
Local amenities
The school catchment areas
Local transport links
These various factors will all combine to give your house's value and can make a dramatic change to your asking price. If you've assessed your property yourself and think that its value is a little low, there are ways for you to change this.
How can I increase my house's value?

There are a few things that you can do to increase your property's value, however, to dramatically increase the value of your property it will mean spending money in the house to raise the price. You can look into a house extension- the average extension costs almost £20,000 but gives you an average return on investment of 71%. You can also look into a loft conversion which can make a big difference, or replace the kitchen or bathroom; all of which will increase your house value by a good amount. Making the house more energy-efficient, with double glazed windows, or renovating the outside areas to make them more aesthetically pleasing, can also have a big impact on your house's value. The important thing to remember is that you need to be able to afford to implement these changes and make sure that they're raising the price of your property enough to make it worth the cost.
How can I estimate the value of my house on my own?
There are various valuation tools online that you can use, such as sites like Zoopla or Rightmove, which will take your postcode and look at the previous prices for your property and compare it with recent sales in the same area of houses that are similar.
You can use the Land Registry Calculator to see the history of prices of your house to then give you an idea of how much it has changed; if you've had lots of work done it's likely to be dramatically higher, whereas if the property is much the same it might not have changed that much.
There is also the Nationwide House Calculator which allows you to see the expected change from your last valuation depending on your area and the amount of time between valuations.
What else affects the price of my house?
Any aesthetic features of the house can add value- things like a good view or being close to water tend to increase your property value slightly
Personal factors- if your house is older, having period features helps to increase your value. Cottages with thatched roofs, for example, or original fireplaces and hardwood floors.
A sense of potential- if any viewers can see room for significant improvement in the house such as an extension or a conversion for extra room, or the house is located in a developing area, your house value is often improved.
How do I value my house?
It's recommended that you have your house valued more than once if possible, as you will most likely to find if you asked five people to value your house each of them would come back with a different price. Having it valued three times, and then finding the average to then put it on the market.
You can also find an estimated price yourself if you wanted to; by researching properties that are local to you and a similar size to your house, you can get a good idea of what your house could be worth. You can then look at these houses and see what makes the cheaper ones differ from the higher priced ones and see if any of the difference apply to your house too- giving you an idea if your property might be worth more or less.
Finally, you can talk to some local estate agents and see what they would expect your house to sell for in your area.
Overall, house price can differ hugely not only from the size and the location but from the interior design and the future potential that it holds. Whilst you can value yourself, it's best to go to a professional and get their opinion. If you're looking for a quote today, contact us at We Buy Any House and we can provide you with a free quote for your house.
We buy any home in as little as 7 days, or timescales to suit you. Head to our website for more information.
Back to all articles
You may also be interested in