06, June, 2023
How much does it cost to buy a house?
We Buy Any House
Like you, every property is unique, so we'll just need a few details before we can make you an offer.
How much does it cost to buy a house?
This can depend on various factors such as upfront costs, mortgage fees, ongoing costs and the moving expenses.
A question that everyone looking to buy a house has to ask – how much does it cost? With lots of different factors to consider to be able to answer that question, We Buy Any House have looked into it to give you a better response.
Major upfront costs
The first costs to consider are those that you need to pay straight away. To cover these costs, you'll need to ensure that you've got enough saved to pay in full –
Stamp duty – A government tax that's charged on houses priced over £150,001. If you're a first-time buyer, you don't have to pay stamp duty on the first £300,000 of any property valued up to £500,000.
Deposit – Usually, your mortgage lender will request that your deposit is 5-20% of the house you're looking to buy.
Valuation fees – A valuation of your house can cost anything from £150 to £1500 depending on the size of the house. Your mortgage provider does these valuations so they can confirm the value of the property, and therefore the amount that they're willing to lend you.
Surveyor's fees – Costing anything from £200 to over £600 depending on which survey you choose. These surveys, while expensive, are essential, and can save you money in the long run if extensive damage or multiple problems are found.
Legal fees – These can cost anything from £800 to £1500.
Mortgage costs
Securing your mortgage can be hard work, and it can also be costly. You'll need to pay a booking fee, which usually ranges between £99 and £250. You will also be charged arrangement fees, which can cost anything up to £2000, along with the valuation fees mentioned earlier. You could add these fees to your total mortgage if you chose to, and pay it off monthly if you didn't want to pay them upfront. With this option, you should keep in mind that you'll be paying interest on the fees, and so over time it will cost you more.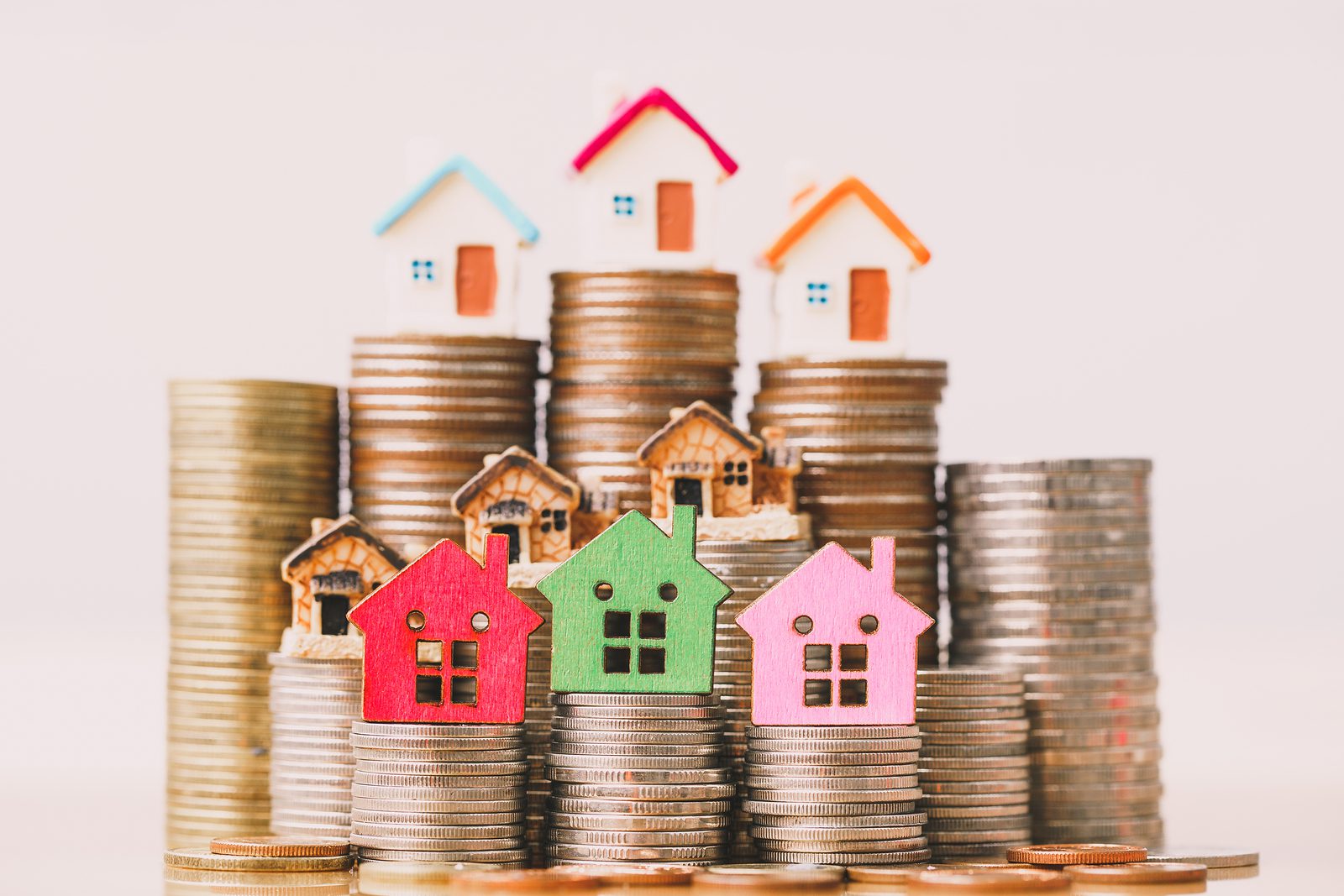 Ongoing costs
Once you've moved and started to settle into your new house, you've got to be able to keep up with the ongoing costs –
Maintenance/repairs – On average, new homeowners have to spend £5750 on repairing their house when they move in. Having the right survey on the house before you buy it is key to keeping this price down.
Insurance – most mortgages will require that you have buildings insurance for your house in the case of damage. You should also consider contents insurance, and some homeowners even choose to have life insurance to make sure the mortgage is taken care of if they were to pass away suddenly.
Council tax – Council tax will vary area to area, and you must check the band of the house you're looking to buy so you can factor it into your monthly budget.
General running costs – Utility bills, TV and broadband etc. These costs add up and are essential to consider when moving, especially if you're buying a big house that will be expensive to heat.
Cost of moving
A house is expensive, but the cost of moving can add to that. If you're moving to a smaller property and you want to store furniture, you will need to consider the cost of doing that. There might also be cleaning costs if you decide to hire a cleaner when you move out of your current house. Many homeowners find it more comfortable in the rush of moving to leave the cleaning in someone else's hands and not have to worry about it themselves, especially if you're moving out of a rented property. There are also costs to factor in on the day that you move; do you need childcare or a kennel for a pet? Making sure that you factor in every cost is vital, so you don't find yourself falling short.
We spoke to Ashley J. Saunders from My Dream Haus, who told us

"When it comes to moving, many forget there's a cost involved and might even get caught out. Even if you're moving in your car and have a few mates to help, you still have to fill up on petrol and buy everyone lunch. That said, there are ways to reduce the cost of moving. Unless you have a colossal amount, you might be able to hire a van for your move and make a few trips. This will be far cheaper than hiring a moving firm but will require a lot more stress and hard work. It's a good idea when you make an offer than you start to consider how you'll move as this will give you enough time to properly plan, get a few quotes, and pick the right option for you."
There are lots of costs that you need to add up when you're buying a house. Making sure that you've accounted for all of them will ensure that you have a smooth move and keep you in control.
If you're struggling to sell your house but are looking to buy another, contact us at We Buy Any House and see how we can help you get your property sold quickly and easily.
Back to all articles
You may also be interested in