06, June, 2023
How to transfer property ownership from joint to single
We Buy Any House
Like you, every property is unique, so we'll just need a few details before we can make you an offer.
Can I transfer property ownership from joint to single?
You are able to, but you will need your partner who currently owns the property to be completely willing to be able to finalise this process.
If you're looking into transferring your property from joint ownership to single due to a divorce or a change of circumstances, it's important to know exactly what is required to get it sorted.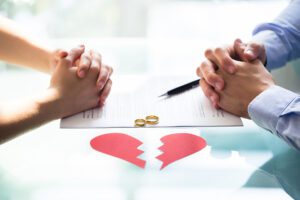 Usually, it will require legal action to property transfer ownership. Even if your ex-partner moves out of the property and doesn't make any contribution to the mortgage payments if their name is still on the deeds to the house they legally still own the property. If you leave their name on the deed, you leave yourself vulnerable to your ex coming back after years of no involvement and if they were to claim ownership whilst you were trying to sell the property, for example, you could fight it in court but the chances are that you'd lose out on some money as they still legally have part-ownership.
So how do I transfer ownership?
You will need to contact your lender and get them to agree to change the ownership first. They are under no legal obligation to do this and can request revaluations of your property if they feel so inclined. The exact process can differ depending on your lender, so it's worth checking with them so you know that you've done everything that is required to finalise the transfer. With Nationwide, for example, the standard process is an interview, a consultation with a solicitor, compliance with the lending policy and underwriting criteria. You will be able to speak with your mortgage lender and solicitor to find out the correct process.
Once your lender and ex-partner have agreed to do a transfer of equity, where one partner's rights and obligations as an owner of the property and holder of the mortgage is transferred to the partner that is taking over the property. The new owner must be recorded by the Land Registry, and the mortgage lender will amend the mortgage agreement from joint to single.
If you're taking on sole ownership, you may need to consider getting a new mortgage. As a sole owner, you will need to prove that you can afford the mortgage on your own as it would originally have been based on a joint income. If you're now paying it yourself, the monthly payments may be too high now so you might benefit from changing and getting a lower monthly mortgage.
What fees are involved?
If your lender requires the house to be revalued, you may need to foot the bill for this. You'll also likely be charged lenders arrangement fees, and then any solicitor fees on top. You will want to have a solicitor involved so they can ensure that the old mortgage is fully paid and written off, the new mortgage is arranged and that the deeds to the property are updated to sole ownership in your name. Whilst it will be an extra cost, it means that long term you're not vulnerable to any problems that could occur if this isn't taken care of properly.
This all relies on you and your ex-partner being on amicable terms. If you can't reach an agreement, the mortgage lender can't do anything. In this case, it might be worth considering selling the house, splitting the proceeds and walking away. If this is something you think you would be interested in, contact We Buy Any House today for a free quote and see how we could help you.
We buy any home in as little as 3 days, or timescales to suit you. Head to our website for more information.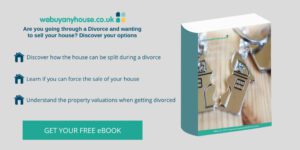 Back to all articles
You may also be interested in