06, June, 2023
What's the cost of selling a house?
We Buy Any House
Like you, every property is unique, so we'll just need a few details before we can make you an offer.
How much does it cost to sell a house?
There are lots of costs involved in the sales process of a house, including legal fees, estate agents fees, stamp duty, moving costs and potential early payment fees on the mortgage, depending on your agreement with your lender.
It's a question that almost every homeowner looking to sell asks, as they should. We all want to know what it will cost to get something done, and knowing puts you in a stronger position to get your task completed. So that's why we at We Buy Any House have done some research to tell you- how much does it cost to sell a house?
How much does it cost to sell a house?
Ultimately, the short answer is that it depends on how you're planning to sell your house. There is more than one option available, so we've put some information together on multiple ways to give you a more detailed answer.
Before that, though, there are the initial costs to think about before you even put your house on the market-
Home improvements. You need to dress the house up a little, which is usually fairly easy and cheap but will depend on the condition of the house. More often than not, it's a case of refreshing the wallpaper or re-glossing the skirting boards.
Gaining an energy performance certificate. Every house needs one of these before it can be sold, and tends to cost around £120- but it does last for 10 years, so depending on when you bought the house there may still be a valid certificate.
Potential early mortgage repayment fees. This will depend on your lender, so you'll need to check with them if you do owe- some lenders don't have a fee in place, some do but it expires after a certain amount of time, and some will charge you for paying back early at any point, so knowing what the terms are with your lender is a good idea.
High Street Estate Agents vs. Online Estate Agents
This is a popular option for homeowners selling their house, and a debate that many will have before committing to one or the other. We've compared them so you can see clearly the differences between the two.
High Street Estate Agents
Online Estate Agents

You tend to pay fees once your house has sold, but it's generally a higher fee
That fee covers the estate agents hosting viewings, finding buyers and helping to negotiate a price
They will also advertise your property and have a network of potential buyers in place.

The fees are a fixed rate, but tends to be an upfront payment rather than after the sale
The fees won't always cover extra services, so you may have to host viewings yourself.
The advertising is only on their website.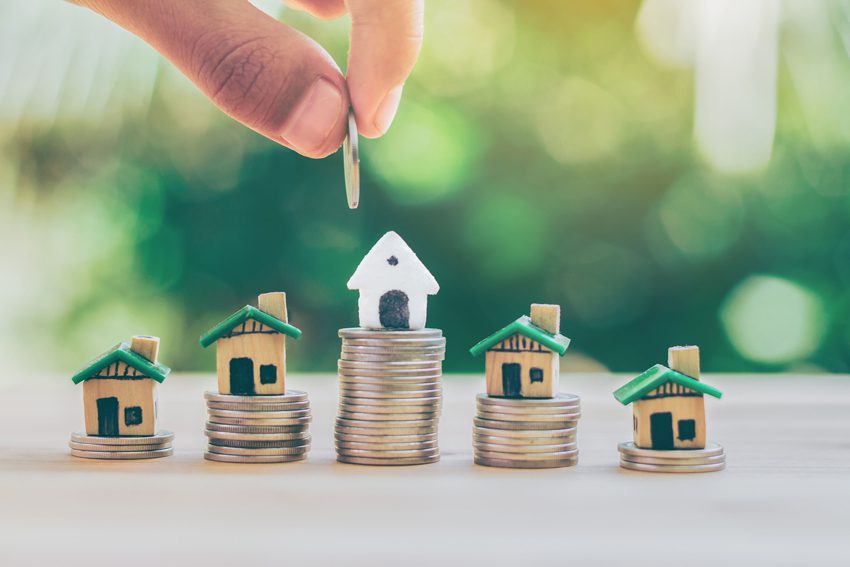 Can I sell privately if I don't want to go through estate agents?
Whilst selling privately does tend to save money, it usually requires more effort on your part. Some of the things that you'll need to do to get your house sold are-
Photos- You can potentially do these yourself if you have an eye for photos and a high-quality camera, however, more often than not sellers will hire a photographer to take the photos. The better your photos, the more likely someone will view the house, so whilst a photographer may seem like an unnecessary expense it is a really important aspect to consider. If you don't want to hire a photographer, you can do the photos yourself- we've put together a handy guide to taking the best photos to sell your house.
Advertising- There are some free options that you can look into, but the more effective routes will cost you. Sites like Zoopla or Rightmove are really helpful when selling a house; there is usually a small fee but will really boost the chances of views for your property.
Legal fees- Even if you are able to advertise and sell the property on your own, you will still need a solicitor or conveyancer to handle the legalities of the sale.
Time- Whilst you aren't paying money for your time, it is still a factor. It will usually take more time and effort to sell your house on your own rather than going through an estate agent, which some homeowners are happy with, but some need a quicker process. If you're trying to sell your house and want a quick, hassle-free process, then contact us at We Buy Any House today for a free offer on your house.
Can I sell at an auction?
Selling a house at an auction is another option for you, and is often the fastest way to sell. There are some costs with this too, though-
Entry fees- This can range from £500-£1000 depending on the auction
Commission- This can also range, but typically is 2.5% of the sale price
Advertising- Some auction houses will advertise your house for free, but some will have fees in place, so it's worth asking as soon as you enquire what their policy is
Solicitor fees- There will need to be someone to handle the legalities of the sale to finalise it.
If you're keen for a fast sale, there are options for you. Selling your house to a quick-sale company, such as We Buy Any House, gives you the opportunity to get your house sold much faster than the traditional estate agent route, online or high street. As a cash-buying company, we're able to buy your house in as little as seven days, and even take care of the legal costs, leaving you free to focus on your new home.
Moving house can be a stressful time, which is why we've created some helpful lists to make sure you don't forget anything. Using our change of address checklist, moving house checklist and also looking at our tips to stay calm and stress-free during your move, we want to make sure you have the easiest move you can.
Overall, there are several ways that you can sell your house, all with varying costs. The best way to decide which one is best for you is to decide what process you're happy with and go from there. Whilst upfront costs can be somewhat off-putting, long-term these costs are minimal, especially once you've got the proceeds from your house.
We buy any home in as little as 7 days, or timescales to suit you. Head to our website for more information.
Back to all articles
You may also be interested in