06, June, 2023
When do I pay solicitor's fees when buying a house?
We Buy Any House
Like you, every property is unique, so we'll just need a few details before we can make you an offer.
When do I pay solicitor's fees when buying a house?
You will pay a small amount upfront, but will standardly pay the rest after the process is complete.
When you buy a house, there are lots of fees that are incurred in the process. One of the biggest, and more confusing ones, are legal fees. That's why here at We Buy Any House, decided to get all of the information together and break it down for you, so you know what you're spending money on and when.
What are you paying for when you pay your legal fees?
Several different fees fall under legal costs, including:
· Conveyancing/Drafting contracts
· Proofreading paperwork
· Organising payments (such as land registry, stamp duty, and the transfer for buying your house)
· Planning permission and restrictions that could affect you in the future
· Environmental factor research
On average, these fees can cost £500 -£1500, depending on the price of the property you're buying, the location, and if there is extra work and research that needs doing.
When do I need to pay the legal fees?
Legal fees tend to be paid in stages, as each item gets completed. These are usually small payments, as you will most likely be asked to pay a deposit upfront, and then the rest – the bulk of the fee – at the end of the process.
What fees are involved when buying a house?
Several different fees can be incurred when you buy a house, and often people forget about these fees, meaning they get a nasty surprise when they receive their bill. Being aware of these bills will make the process much easier, and make sure that you know what you'll need to pay.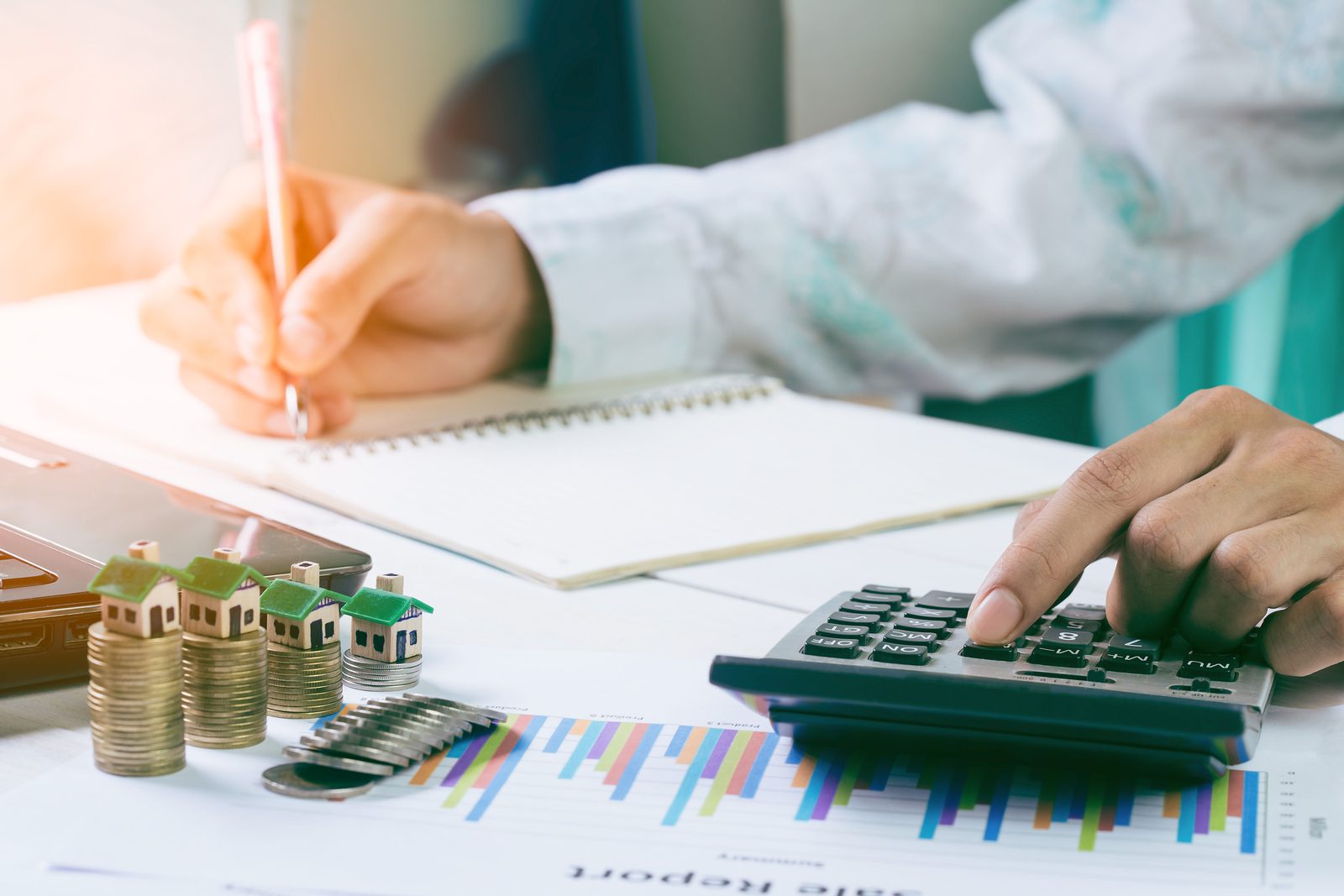 1. Mortgage broker fees
This is a fee that your mortgage lender will charge you for carrying out the research and finding the best mortgage deal for you. Often, they will find deals that you may not necessarily have found yourself and will spend time making sure that the deal is the most suitable for you and your situation. This can cost anything between £150 and £1000 – but many mortgage lenders do this as a fee-free service for taking out your mortgage with them. You may also find that you have issues with your mortgage application if you're self-employed, so having a mortgage advisor will help you overcome these problems.
2. Valuation fees
These are fees charged by your mortgage lender that will cover the costs of a mortgage valuation for the property you're buying. These fees can be anywhere from £200 to £500, but some lenders also include this in their costs.
3. Arrangement fees
These are also sometimes called product fees or booking fees. This fee covers the cost of administering the mortgage. This can vary massively lender to lender, and cost anywhere from £250 to £2,500. This cost can be added on to your mortgage balance if it's much higher than you were expecting. However, this means that you'll be paying interest for quite some time that will add up. Hence, it's best to pay upfront wherever possible to save yourself money in the long run.
4. Deposit
The deposit for your house isn't exactly a fee but should be kept in mind when considering the costs of buying a house. You want to make sure that you keep your deposit separate so it isn't combined with the payment of your other fees, as this can mean you make a dent in your deposit that you can't replace quickly enough.
5. Chaps fee
This is also known as a telegraphic transfer fee. This fee is incurred for your lender transferring the money for the purchase of the house. This cost is lower than the others, but one that you should still be aware of, usually costing between £25 and £50.
6. Stamp duty
Stamp duty is the tax that is applied to house purchases by the government. There are no charges on properties that are valued under £125,000, and first-time buyers buying a house valued £300,000 or under are exempt from paying stamp duty. Stamp duty will differ depending on the value of the property that you're buying.
You can also use an online stamp duty calculator to find the amount that you'll need to pay. Still, your solicitor will outline this for you in your paperwork.
How much does it cost to buy a house and move in?
In the UK, the average cost of moving house is almost £9,000 when you include your legal fees, moving fees, and estate agent fees. This doesn't take into account your deposit or your mortgage! £9,000 is a lot of money, which is why if you decide to sell through us, we take care of all of your legal fees, leaving you with more flexibility with your money.
Price of the property Rate of Stamp Duty:
Up to £125,000 – 0%
£125,001 to £250,000 – 3%
£250,001 to £950,000 – 5%
£925,001 to £1,500,000 – 10%
Over £1,500,001 – 12%
Do I have to hire a solicitor?
While you don't have to hire a solicitor if you really don't want to, it's recommended that you do. A solicitor will handle all of the legal aspects of your house purchase. Buying a house can be very complicated, and if you do run into any legal issues, you will want to make sure that you get professional advice. You can choose between a conveyancer and a solicitor, and sometimes homeowners will go with a conveyancer as it tends to cost less. However, their knowledge isn't always as extensive as a solicitor, so it can be worth paying that bit extra if you do face any legal issues through your purchase.
Why do I have to pay legal fees?
Receiving legal advice from your solicitor will help you avoid any legal issues in your purchase. They will also do research that will be beneficial to you long term – they will look into environmental impacts that may cause problems when you're living in the property, find out if there are restrictions to what you can do to the property in terms of extensions or renovations and also investigate any hidden risks that could affect you down the line.

Overall, buying a house isn't cheap, and your legal fees can be quite a hefty chunk of that cost. That's why we take care of all of the legal fees, to leave you free to focus on the other aspects of buying your dream house. At We Buy Any House, we do everything we can to help you sell your property to free you up for your next purchase.
We buy any home in as little as 3 days, or timescales to suit you. Head to our website for more information.
Back to all articles
You may also be interested in