06, June, 2023
Buying a house with inheritance money
We Buy Any House
Like you, every property is unique, so we'll just need a few details before we can make you an offer.
If you've recently inherited money, you may be wondering what to do next. If you've been saving to buy a house and inherited a property or some money that will cover your deposit, now could be the time for you to get on the property ladder. But what are your options, and what's the process? We Buy Any House look into the answers for you.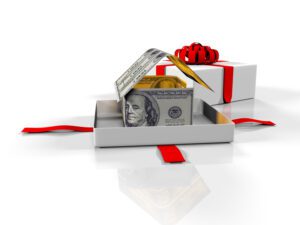 What can I do with an inherited house?
Saving up a deposit for a house is a big task, especially if you're paying rent while you're trying to save. Inheriting a property gives you a great footing if you've been struggling to save enough for your deposit, as it gives you a few different options. When you inherit a house, it's often from a family member so you may have an emotional connection to the house. You can transfer the ownership from the inherited property to your name, making you the new homeowner. If the mortgage is already paid, it puts you in an even better position allowing you to free up your finances. If the mortgage hasn't been paid off, you can contact the deceased mortgage lender to transfer the mortgage into your own name to continue paying it, providing you reach their criteria.
Some people inherit a house that, while it may hold an emotional connection, is not what they're looking to buy or not suitable for their needs. In this case, there are more options for you. You can consider renting the property out, or you can sell the house and buy a house with the inheritance money. This gives you more freedom, as you're likely able to put down a much bigger deposit than you would have been able to, allowing you to look at more expensive properties or a shorter mortgage, depending on what works best for you in your situation.
I'm saving for my own house, what do I do with the inherited property?
If you're saving to buy a house, one of the biggest worries that you might have is whether you'll still count as a first-time buyer after inheriting a property. Although after inheriting a property you won't count as a first-time buyer, meaning that you wouldn't qualify for first-time buyer help schemes, you're able to utilise the inherited property in different ways to benefit you and let you continue with your homeowner's journey. Whether that be choosing to take the house and move in, or selling and using the money from the sale to buy another house, you have plenty of options and opportunities on your journey on the property ladder.
What about money that I've inherited?
There are plenty of options available to you if you've inherited money. Again, these options will depend on your situation. The most common uses of inherited money are –
Using money that you've inherited to buy your own house is very common, especially if you've inherited a large sum. It can allow you to buy a house outright without having to worry about a mortgage, which isn't something that many people are able to do. If you haven't inherited a large sum, you can use this to either top up your deposit for a mortgage if you've already been saving towards one, or use it for the deposit, speeding up the process for you as you won't have to wait until you've saved the amount you need.
How much do I need for a deposit?
The amount that you need will differ hugely on the area that you're looking to buy in, and the size of the house that you need. Usually, the deposit that you'll need depending on your mortgage agreement is 5-20% of the price of the house. If you're looking to buy a flat or a one-bedroom house in the North of England, you'll likely find it easier to save for a deposit, but if you're looking for a 4 bedroom house on the outskirts of London, it's much harder. Knowing what sort of property you're looking to purchase and in what area is the first thing that you should do when looking to get on the property ladder, as it will allow you to start looking at average prices, so you know how much you need.
Do I have to sell an inherited house?
When you inherit a house, you may feel that your only option is to sell it. You do have several options, and you can take the time you need to decide which is the best path for you and what you feel is the right decision. Inheriting a house opens up plenty of opportunities for you and can give you the opportunity to take ownership and move into it yourself if you choose to. Sometimes, inheritors don't particularly want to live in the house themselves, but also don't want to sell it. In this case, many of them will choose to rent the property out and become the landlord of the house. This can be a great way to earn extra money, especially if the house is mortgage-free, giving you an extra income that could allow you to consider early retirement. It can even mean that you look into buying other properties and create a portfolio of rental properties.
Some inheritors don't particularly want to take on the responsibility of renting out a property and decide that selling is the easiest way to deal with the inherited house. If this is the case for you, you have got another few options of how you can choose to sell the house; the traditional estate agent route, or by going to a quick sale company, such as We Buy Any House.
How should I sell my inherited house?
There are advantages and disadvantages to both options, so doing your research is important to make sure that you choose the right path to sell your inherited house. With the current Coronavirus crisis, however, selling a house in the traditional way with estate agents is proving harder and harder, especially with the lockdown rules and social distancing measures.
Thankfully, there are ways to work around these measures to allow you to sell your property ensuring everyone involved stays safe and obeys the measures in place. We have created a contact-free service that allows us to view your house virtually, confirm an offer and purchase your house in as little as 3 days, letting you take the proceeds and buy the house of your dreams. If you've been thinking about selling an inherited house so you can get onto the property ladder and buy your own house, get in touch with us today. We can give you a cash offer for your inherited house and buy it from you in as little as 3 days.
When you inherited you may have been wondering, how long does probate take? We've outlined the process so you can know everything you need to, easing your mind in a stressful time.
We buy any home in as little as 3 days, or timescales to suit you. Head to our website for more information.
Back to all articles
You may also be interested in