06, June, 2023
How can I get my house ready to sell in the coronavirus lockdown?
We Buy Any House
Like you, every property is unique, so we'll just need a few details before we can make you an offer.
How can I get my house ready to sell in the coronavirus lockdown?
Repaint
Maintain the garden
Declutter
Spring clean
While on lockdown amid the pandemic, many homeowners are finding themselves stuck in the house for days on end and finding that they are not happy with their home. Most houses need a bit of a touch-up before selling to maximise their potential, whether it be a few coats of paint or some reparations, or even clearing out some cluttered cupboards to make them presentable in a viewing.
Now is the perfect time to start these jobs. If you're planning to sell your house this year, you will need to get things moving straight away as there is going to be a significant drop in the housing market and in property prices. All homeowners want to get the best price for their house, and this price is already starting to decrease. Making these improvements now will not only keep you busy for a few days in the lockdown struggle, they can be ticked off the list and have you ready to move faster!
A fresh coat of paint
Repainting a room can make a world of difference, especially if it hasn't been done for a while. Going for neutral colours are best when looking to sell a house as they will make rooms look bigger and brighter. They're also more adaptable and will work with any furniture colour scheme. When painting the walls, take some time and also do the skirting boards. You may not notice it at first, but a newly painted wall will make older skirting boards look scruffy. It will make a big difference touching the skirting boards up too, and let each room look its best!
Maintain the garden
If you've got a garden, it can be really easy to put off cutting the grass and trimming the hedges. However, a well-maintained garden can be a dealbreaker for potential buyers. If they view your home and the garden is overgrown and unruly, they can be put off as it's more work for them when they move in. Chances are they're viewing several houses similar to yours, so you want to make sure that yours really sticks out – and not let something easily solvable be the reason you lose your sale!
Declutter
If you've lived in your house for a long time, it's almost guaranteed that you've got some clutter somewhere. Whether that be a junk drawer, a spare room that has been used as storage for much too long, or a garage that you keep looking at clearing but prefer to just shut the door and walk away. We've all been there, but now is the time to take advantage of the extra time we all have and tackle the clutter! We recommend that you start small and set yourself amounts to do each day, so you don't lose motivation.
Spring clean
Selling your house is much easier if you can present it in the best possible light. Good photographs are the main focus, as these are what catch potential viewer's eye when they're looking at properties to view. Spending some time staging your property to make it look its best will help you achieve your sale.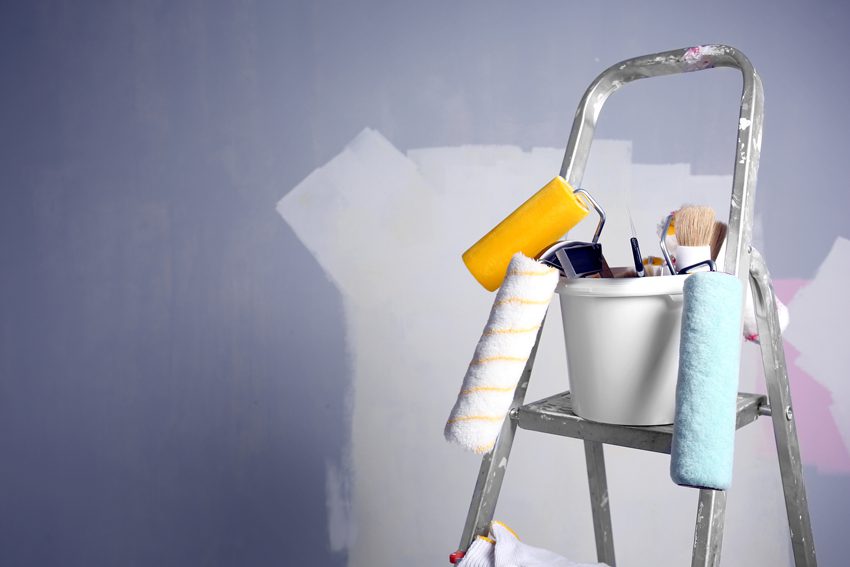 This isn't always possible for every homeowner, whether it be from a house that has been damaged by tenants or a recently inherited house that needs some renovations and revamping. If you're worried about the condition of your home, you can get in touch with us today. We buy properties in any condition, good or bad. We buy houses in as little as seven days, and have the funds in your account in as little as five to make the sale as fast and as easy as possible for you- we even take care of all the legal fees, so you don't have to!
Can I still sell my house at the moment?
Selling your house in the current climate isn't particularly easy, but there are still ways that allow you to sell. Currently, estate agents have closed. You are still able to contact some that may be working from home, but there is a limited amount that they can do for you in the lockdown. We are still open and running, and able to purchase your home with cash, making the process much simpler and faster.
With the coronavirus shutting down the country and causing vast amounts of damage to the economy, the property market is already starting to suffer. Within the next six months, house prices are going to drop and could continue to do so much further into the future, leaving homeowners in a difficult position if they want – or need – to sell their house. If you were considering selling your house in the next year or so, now is the time to make your sale and avoid the increasing decline that's ahead of us. Making the decision to sell now will allow you to get a better price considering the deterioration that we're currently experiencing and put you in a better position long term.
Get in contact with us today for your free offer with one of our property consultants. They will be able to talk you through the process and get you all of the information you need virtually – keeping you and us safe every step of the way.
We buy any home in as little as 7 days, or timescales to suit you. Head to our website for more information.
Back to all articles
You may also be interested in