06, June, 2023
How do I get rid of my house that won't sell?
We Buy Any House
Like you, every property is unique, so we'll just need a few details before we can make you an offer.
How can I get rid of my house that won't sell?
Getting rid of a house that's hard to sell can be really demotivating, but there are ways to help you sell:
1. Postpone your sale
2. Rent the property out instead
3. Lower your asking price
4. Quick sale companies
Every homeowner's nightmare is putting their house on the market and not having any interest for months on end. Unfortunately, this is becoming more common and can leave homeowners deflated and unsure what to do next. That's why We Buy Any House have looked into the other options struggling homeowners have, to help break out of the seemingly endless cycle they may be stuck in.
1. Postpone your sale
Depending on the reason why you're struggling, postponing can sometimes be a beneficial option. Before deciding to do this, make sure you do plenty of research to ensure you're making the right decision. Often, one of the reasons homeowners struggle to sell is because their house is getting lost on the market with so many others that are similar outshining it. This is especially true in a buyer's market – this means that there are more houses on the market than buyers looking, so it gives buyers more of an advantage when putting in offers for houses. If you find that there are lots of houses that are similar to your property on the market in your area, but your house has nothing that makes it really stand out, postponing until there are fewer properties similar to yours on the market can help you achieve a sale when you go back on the market. Be wary, though. If you repeatedly put your house up for sale then take it off the market, you will decrease your value, so make sure you're completely happy with your decision and aren't going to change your mind.
If you've done this before and still aren't seeing any change in the market, you can consider making home improvements that will make your house stand out from others on the market to help secure more viewings. With this option, you'll need to be willing to spend some money to make these improvements, but there are lots of changes that you can make that will help increase your value and increase the chances of potential buyers coming to view your house. If you have an old-fashioned kitchen or bathroom, renovating one of these can make a huge difference to buyers and make your house stand out on the market.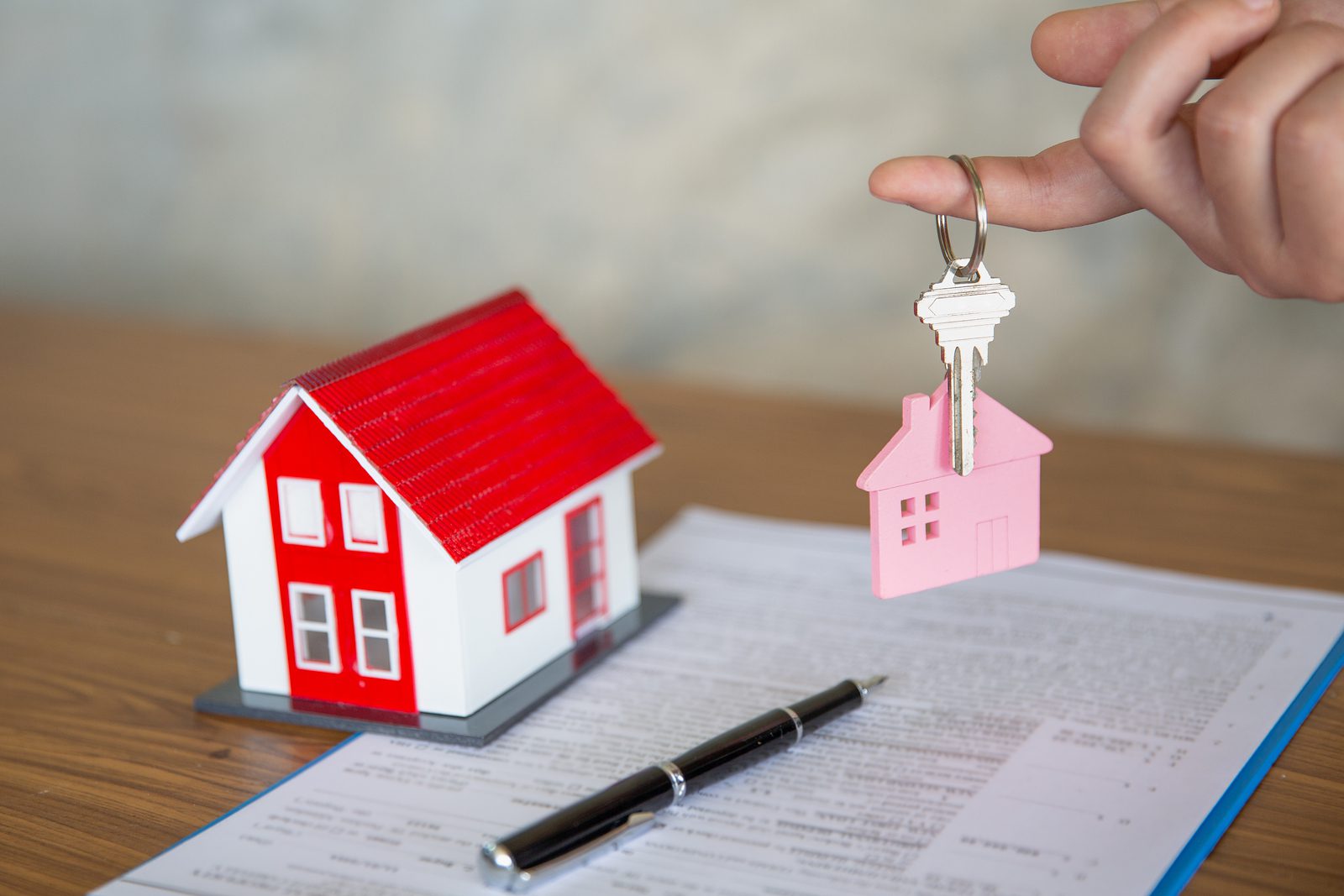 2. Rent the property out instead
If you're looking to sell to relocate but are struggling to sell, renting your property out can be a great way to get some money from the house when you're not currently using it. This is also a good alternative for homeowners who have inherited a house but already own their own house and aren't interested in moving into it. Renting a property out will provide you with a steady income and mean that you do not have to pay council tax and insurance on an empty property; your tenants will cover these costs. This can be a really positive step for homeowners, but make sure that you're fully prepared for the responsibilities that come with being a landlord. Do your research first, and if possible, speak to anyone you know that rents out their house. This isn't the right decision for every homeowner but can be hugely beneficial for those that do go ahead.
3. Lower your asking price
If you're struggling to sell, there is a chance that your price is too high and that's what is putting potential buyers off. Lowering your asking price can help to encourage viewers which can then lead to a sale, but you should put plenty of thought into this before taking this option. Once you drop your price, you have reduced your own market value, and cannot put the price back up. If you've been on the market for months with no interest, your value is likely dropping already, so lowering your asking price won't be as damaging, however, if your property has only been on the market for a short time you might want to wait a little longer before deciding to drop your price. Selling a house can be a long process, so take your time with your decisions and do some research to decide what's going to be the best move for you.
4. Quick sale companies
Selling a house tends to be a long process, but some homeowners just don't have the time to wait for a sale. That's why there are companies like We Buy Any House, which is a good option for those homeowners. We can help you sell your property in as little as 7 days, no matter the condition of your house. These companies can help you make a sale much faster than you would on the open market, letting you move on with your life and not have to stress about having your house sat on the market for months on end. With these sorts of companies, you don't need to worry about the condition of the house as you may need to with the other options in this list, which is why it's a popular option for homeowners who don't want to put money into the house to sell it.
There are plenty of options for homeowners who are struggling to sell their house, so if you've been finding it hard to get viewers in the door, one of the above could help you get back on track with your sale. If you've found yourself struggling and want to see how we could help you get away from the stress of open-market selling, get in touch with We Buy Any House for a free cash offer.
If you're looking for a quick house sale, you're in the right place. We Buy Any House can get you a free cash offer on your property and show you how you can have your house sold in as little as 7 days. If you want a quick house sale, get in touch with us today.
Back to all articles
You may also be interested in