06, June, 2023
Is it better to be a cash buyer in property?
We Buy Any House
Like you, every property is unique, so we'll just need a few details before we can make you an offer.
Is it better to be a cash buyer in property?
Selling homeowners often prefer a cash buyer, as this gives more security to the sale and can help things move faster. As a cash buyer, there are positives and negatives; you may appeal more to sellers, but your cash will then be tied up in property.
If you've been looking to buy a house, whether you're an experienced homeowner with substantial cash to your name or have funds available to buy a house outright without relying on a mortgage, you've likely considered buying as a cash buyer. Cash buyers stand out in the property market and can be hugely advantageous, but like anything, there are negatives too. We Buy Any House look into how being a cash buyer can affect you in the property market.
What are the advantages of being a cash buyer?
As a cash buyer, selling homeowners are likely to be keen on selling to you as there are benefits for them of selling to a cash buyer.
Being a cash buyer is an advantage to sellers for many reasons. Below are some of the top benefits of being a cash buyer that we've found over the years which are most helpful.
1. Speed
One of the biggest benefits that impact both you and your seller is that as a cash buyer, you're often able to move much faster than other buyers. Other potential buyers are likely waiting on a mortgage approval, or for their own property to sell – sometimes both. This can slow down the process hugely and is one of the main reasons that traditional sales can take over 6 months to complete. As a cash buyer, your cash is freed up, and you aren't relying on one of these things to be able to complete on the purchase. Because of this, you're able to buy much more quickly, which saves you huge amounts of time waiting for the sale to finalise. Your seller will also likely be happy with this, especially if they have another property that they're looking to buy and are waiting on their sale to be able to complete. 
2. More security
Buying a house is fraught with risk, and with one in three sales falling through, added security is a huge advantage. Often, these sales falling through are down to cash flow problems, and buyers being unable to find the amount that they need, so as a cash buyer, you can cut this risk out and feel much more confident in your purchase. As well as this, your seller will be keener to sell to you because of the security that you're bringing to their sale.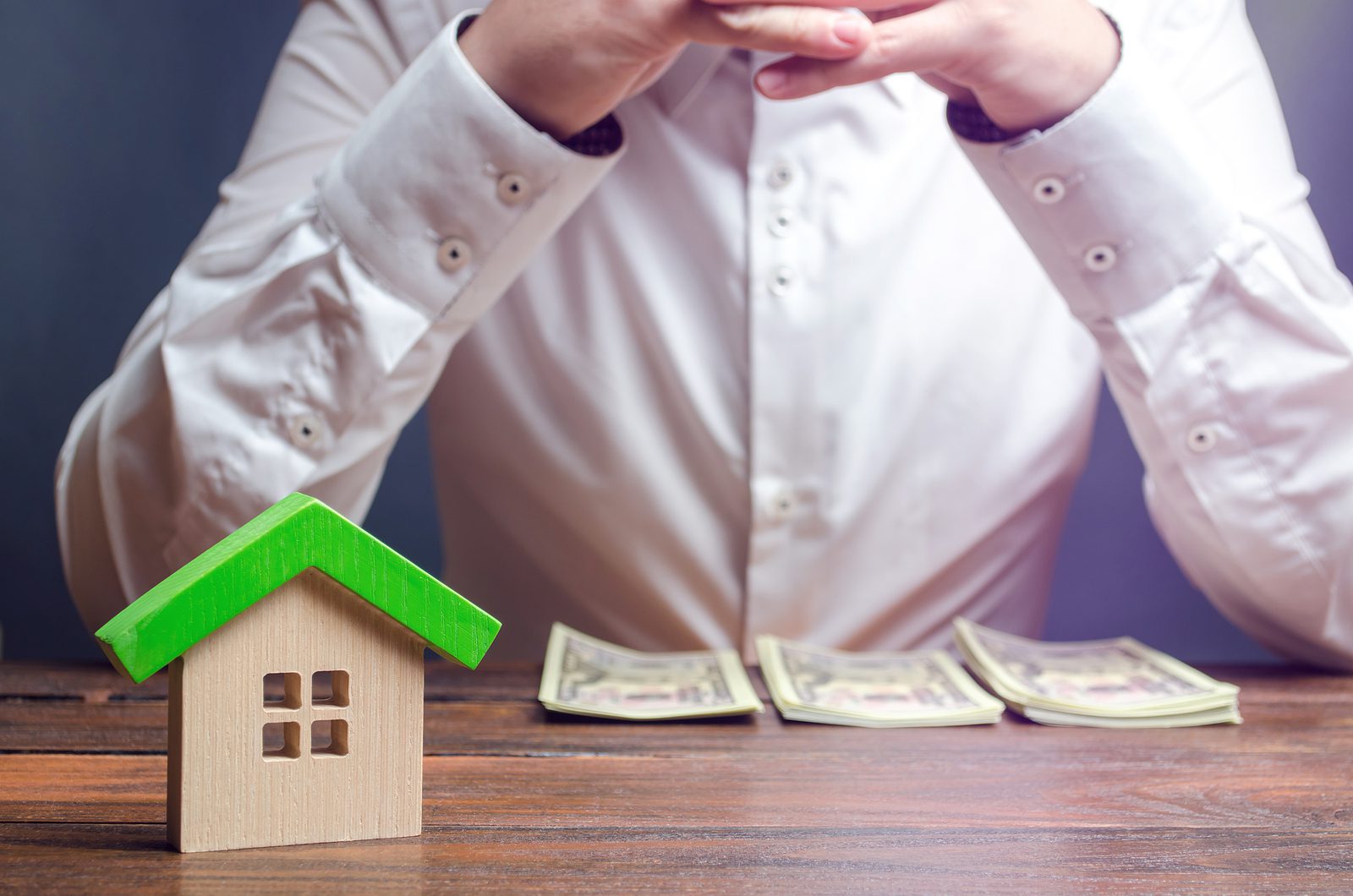 3. Chain-free
Being a chain-free buyer will make you one of the most desirable buyers that a seller will meet, which puts you at an advantage as it means that they're more likely to accept your offer over someone else's. It also means that the process is simpler for you, and you don't have the added stress of having to make your own sale to be able to complete on your purchase.
All of these advantages will benefit you and your seller, which will make it more likely that you have a smooth purchase with them and aren't caught in any of the typical risks that other buyers tend to experience when buying property.
As with any option, there are negatives to buying a house with cash that you may not consider at first.
1. Tying up cash
While this may not be an issue for every cash buyer, it is something that you should take into account before committing to a property purchase. Buying a house will mean that your cash is no longer liquid and is tied up in the property. You would then have to sell the house to access this cash again, which can be a hassle if you're used to being able to access this cash at any point. Depending on why you're buying the property can also have an impact on this too – if you're buying to renovate and sell on, then having the cash tied up in the property may not be too big an issue for you, but if you're looking to buy it to live in long-term, you will want to make sure that you are financially stable enough to not need that cash for day-to-day living. You also want to ensure that you're not relying on that cash for anything else and that you have full access to it as you don't want to run into complications after your offer has been accepted that leaves you unable to complete.
2. A risk of being rejected
While generally selling homeowners will be keen on a cash buyer, you may find that you put yourself at a disadvantage if you're not careful with how you approach the purchase. Generally, cash buyers will put in a lower offer on a property because of the speed and ease that they bring to the table, however, if a seller has had interest from multiple potential buyers, you may find that your offer gets rejected in favour of someone willing to pay the asking price. Any buyer should find out more about their sellers' situation, and this can guide you when deciding what offer to submit. If the seller is keen to sell quickly to either complete on another property, or just doesn't want to stretch out the selling process any longer than necessary, then they will likely accept a lower offer. If, however, their property has generated a good amount of interest and they are in no particular rush to sell, you may want to reconsider submitting a low offer as it's likely that they will reject it. Take some time to get to know your potential seller, and you can lower the risk of your offer being rejected if you're looking to offer under the asking price.
While being a cash buyer can have lots of benefits, there are negatives that you will want to take into account if you're looking to purchase a property with cash. Making sure that you have good cash flow and that tying up that cash in property won't have any adverse effect is key if you're a cash buyer. If you're a seller and you've been looking for a cash buyer to complete on your property, We Buy Any House can help. We can provide you with a free cash offer and buy your house in as little as 7 days, leaving you free to move forward on whatever path you choose.
No matter what reason you're looking to sell your house, if you can do it in a faster and easier way than the traditional house sale, why wouldn't you? We Buy Any House can offer you exactly that – a quick, hassle-free sale that lets you focus on the other things that are important in your life and not have to worry about your sale. Get in touch with us today for your free cash offer and see how quickly you can sell!
Back to all articles
You may also be interested in