06, June, 2023
How can I sell my house instantly?
We Buy Any House
Like you, every property is unique, so we'll just need a few details before we can make you an offer.
How can I sell my house instantly?
If you're looking to sell your house as quickly as possible, you have several options. You can look into selling to a quick sale company, or even at an auction depending on what you're looking for in your sale. Some homeowners think that there isn't an option to sell fast, but if you stray from the traditional sale on the open market, there are plenty of ways to speed up your sale.
If you've been looking into selling your house quickly, you've likely been met with lots of information about how long it can take to complete on a sale. When you sell a house with an estate agent, it takes, on average, over 6 months to achieve your sale, and a lot of homeowners simply don't have that amount of time to wait. Some homeowners need to sell fast, and that's where we come in. We Buy Any House look into just how quickly you can sell your house, and which paths you can take to get there.
How can I sell my house fast?
Some homeowners want to sell their house as quickly as possible, for a number of reasons. Some may have recently inherited and don't want the extra stress of a property on their shoulders while they're grieving, some may be under the threat of repossession and need to sell fast to avoid this. Even a homeowner that was selling in the traditional route and had a break in their chain which jeopardised their sale may be looking for a quick sale to avoid it from happening again. In this case, the question that they will ask is just how fast can they sell their house?
The fastest way to sell your house is to go to a quick sale company, such as We Buy Any House. Going to a quick sale company means that while you're selling for under market value, they are cash buyers and are able to move much faster than a standard house sale, completing in as little as 7 days. This method of selling means that you can sell quickly, easily, and hassle-free, as We Buy Any House do as much of the paperwork as they can, as well as taking care of the legal costs for you.
How does selling to you work?
Our process is simple to make things easy for you. All we need is for you to fill some basic information in on our site, or call in and let us know that you're interested! We will get some more information from you regarding your property, why you're looking to sell and your timeframe, so if you're looking for a fast sale, we can get you on the right path. If your timeframe is a little longer, we can work with that too, giving you a personalised sale for your needs.
After that, you'll get a call scheduled in from one of our property specialists, who will be able to provide you with your free cash offer and answer any other questions that you may have. When you're happy with the offer, we can organise our surveyor coming to your property and then move towards completing your sale!
Can I actually sell in as little as 7 days?
As a cash buyer, we are able to move much faster than buyers that you tend to find on the open market. Those buyers usually have to wait for mortgage approvals, or the sale of their own property, which can all be very time-consuming. They are also at risk of being declined for their mortgage, or for losing their buyer, meaning that your sale is also at more risk. Because we are able to move straight away without waiting for a mortgage or a sale, selling to us puts you at much less risk too. We see customers regularly that come to us after having their sale fall through, as we can help them keep their chain from being broken and to let them continue with their purchase.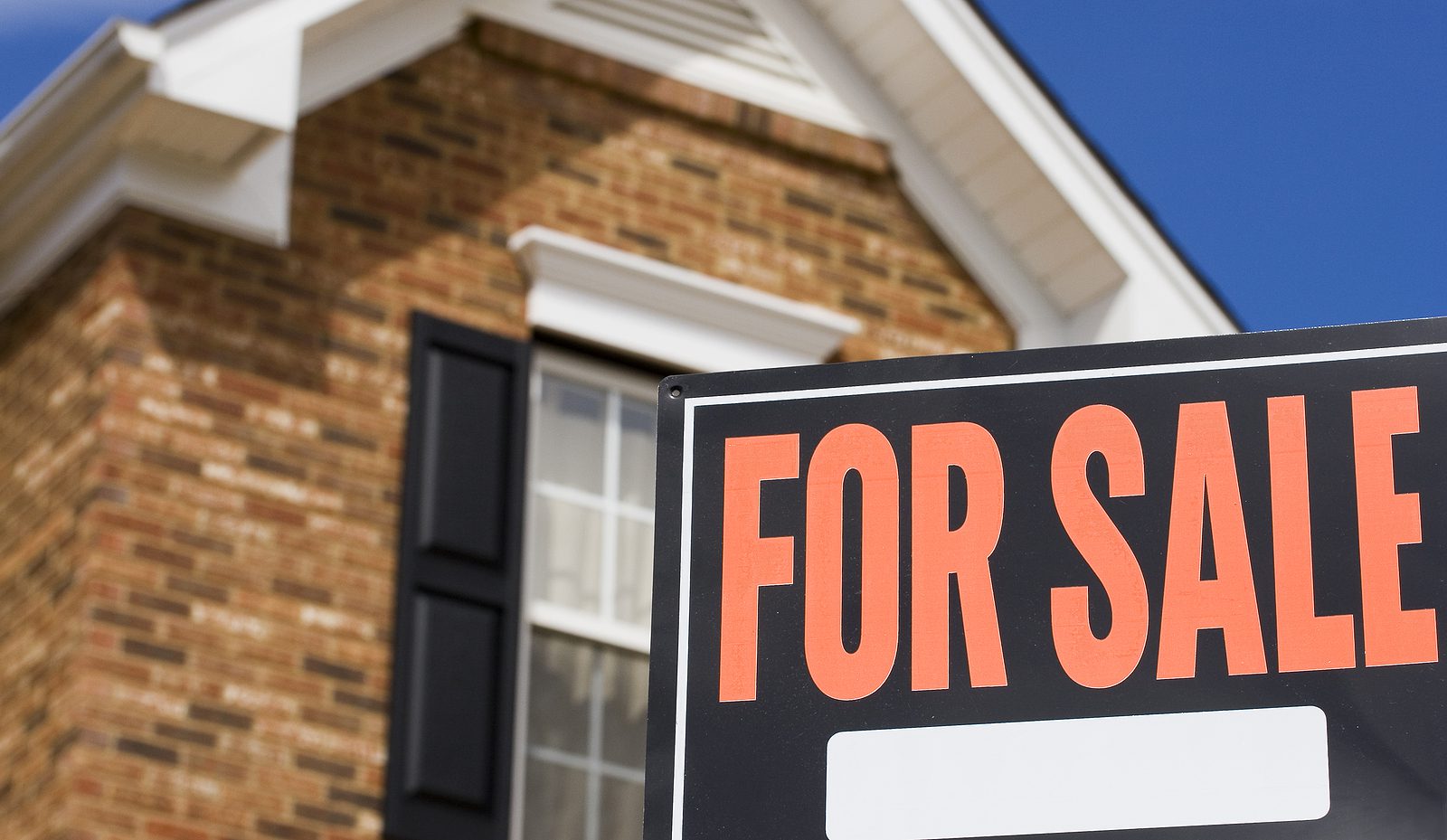 How can I speed up my sale?
If you're currently looking to sell your house and want to sell as fast as you can, the best option for you is to sell to a quick sale company. If, however, you already have your property on the market with an estate agent and are having little interest from buyers, there are a few things that you can try to move things along.
One of the biggest issues that potential buyers flag as putting them off a property is bad advertising photos. It can be down to bad photography, or not having enough time to clean the property before the photos were taken, but this can very quickly turn a buyer off your property and onto the next one. If your photos aren't of the best quality or show the house looking a little clumsy and cluttered, you can ask your estate agent to update them. You might choose to have them taken by a professional or to spend some time organising the house beforehand so that it can photograph better. This can make a big difference to your online listing and raise much more interest in potential buyers than if you only have a few, low-quality photographs.
Another reason that potential buyers can be put off viewing a house is the asking price. Estate agents will usually overprice your house when they put it on the market as they know that anyone who makes an offer on your house will generally offer lower than your asking price. This can mean that your property sits on the market for a longer period of time, and will start to lose value the longer it's sat on the market with no interest. With this, you should compare your house to others in your area that are a similar size. If you find that they are all listed at a lower price than your house, it's likely that your property is listed too high and will deter potential buyers as they will look at those other properties instead, leaving you with no interest.
Overall, if you're looking for a sale as quickly as possible, going to a quick sale company is the best option. They can complete your sale much faster than you would be able to on the open market, and let you move on without the stress of an unsold house on your shoulders. If you're looking for a quick sale, get in touch with us at We Buy Any House today. We can provide you with a free cash offer and show you how we can buy your house in as little as 7 days.
No matter what reason you're looking to sell your house, if you can do it in a faster and easier way than the traditional house sale, why wouldn't you? We Buy Any House can offer you exactly that – a quick, hassle-free sale that relieves you from the stresses of the property market and lets you focus on the things that are more important in your life. Get in touch with us today for your free cash offer and see how quickly you can sell!
Back to all articles
You may also be interested in