06, June, 2023
Can I buy my parents' house for £1?
We Buy Any House
Like you, every property is unique, so we'll just need a few details before we can make you an offer.
Can I buy my parents' house for £1?
If your parents are happy to sell their house for that price, then yes, you can buy their house for £1. You should, however, consider the costs that will be involved in buying the house, and the financial implications that will come along with it.
Getting on the property ladder for first-time buyers is becoming harder and harder, and more homeowners are starting to look at ways that they can help their children buy their own property. This has raised the question in many households as to whether you can buy your families' house under market value, and We Buy Any House have put together some answers for you.
Can I buy my parents' house for a price much lower than the value if they agree?
When it comes to selling a house, it's up to the homeowners what price they're happy to accept. While that means that, yes, technically you could buy your parents' house for £1, there are other costs that you will need to keep in mind before moving forward. If they own more than one property and are selling one of them, they could be liable to pay Capital Gains Tax. This tax is calculated on the value of the property, not the sale price. Depending on their taxable income and the increase in the value of the house since they bought it, this can range from 18-28% of the value increase.
My parents want to leave me the house in their will, can I buy it from them now?
When older homeowners start to get their affairs in order preparing for the end of life, they will often look to leave property to their children, especially if they aren't on the property ladder. In this case, you may need to pay inheritance tax, depending on the size of the estate that is left behind. Usually, inheritance tax will be applied if the estate value is over £325,000, but if parents are leaving their house to their children, inheritance tax will only be charged if the estate value is over £500,000. Inheritance tax is charged at 40% on anything above the threshold.
If you buy your parents' house from them to avoid this inheritance tax, you may still find that there are other fees which will add up to a similar amount, depending on the value of their house.
What other costs are involved?
When you buy a property, you're likely to need to pay stamp duty. As a first-time buyer, previously you would have been exempt from stamp duty on any property under the value of £300,000. With the aftermath of the lockdown from the pandemic and the effect that this had on the recession, the Chancellor declared a stamp duty holiday until March 2021, that means no stamp duty will be paid on properties under £500,000.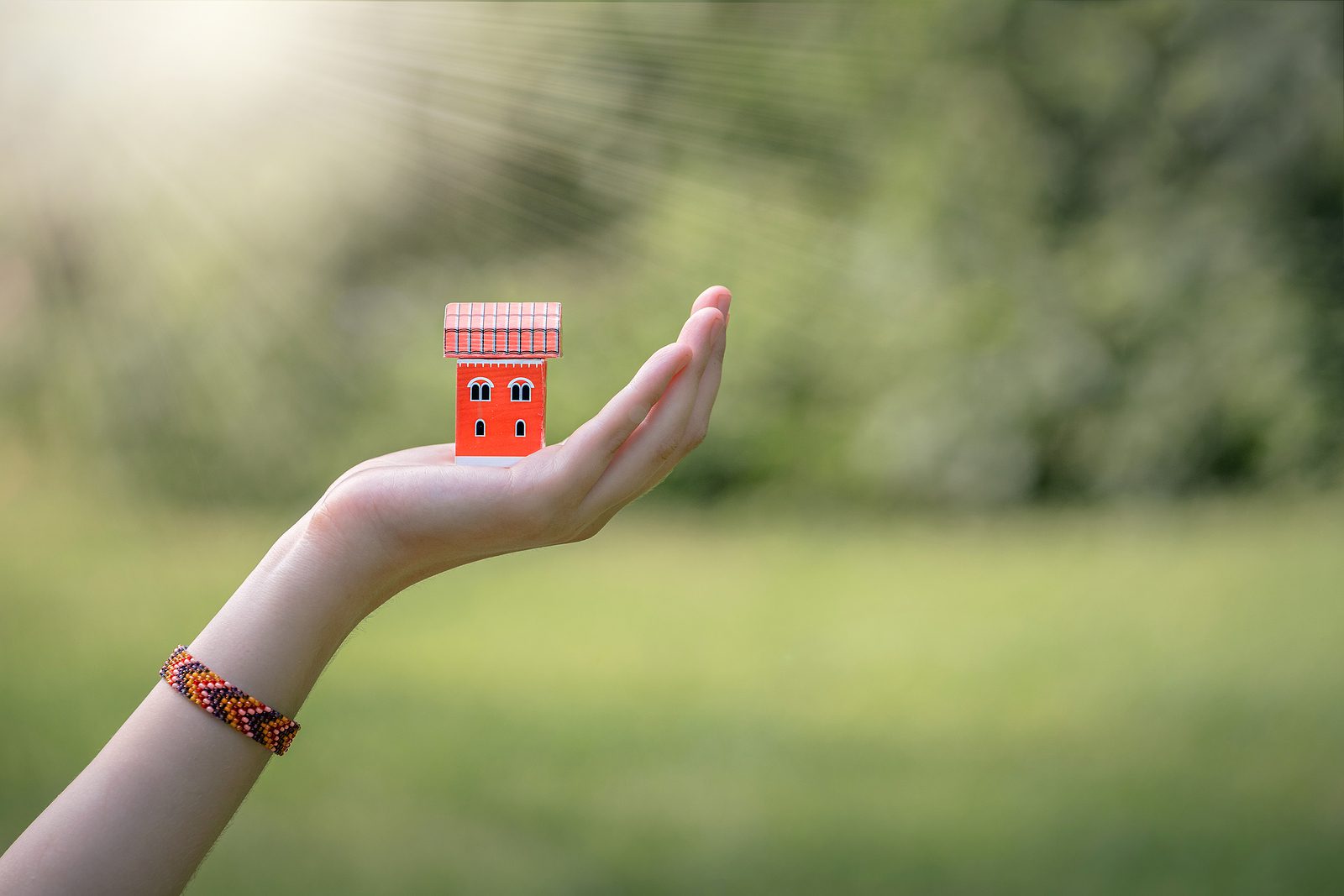 There are also all sorts of hidden fees involved in buying a house that homeowners often don't consider until they're in the process of buying. Some of these include:
Legal fees: which will include your solicitors, the conveyancing that you will need to legalise the sale, and any extra documentation that may be required to go through a legal vendor

Surveys: even when buying a house that you're familiar with, you should still get a survey done to make sure there are no hidden issues that your parents might not know about that could cost you huge amounts in the future, such as subsidence or Japanese knotweed in the garden

Moving costs: especially if you need to hire a van and helpers to move your things out of your current property and into your new house, along with moving whatever is currently in the house out

Furnishing costs: if you're a first-time buyer, there's a good chance that you don't have the full amount of furniture that you'd need in your house, whether it be white goods or bedroom furniture for a spare room. Homeowners often forget about the extra bits that they need when moving into a house and can get a nasty surprise when they realise that it adds up quickly.
Being aware of these hidden costs will make sure that you're fully prepared and avoid you being caught out if you don't have the money when they crop up.
Is there anything else I should consider?
If you're looking to buy your parents' house for a very low price, they will need to have paid off their mortgage in full and not have any debt secured to the house, as this would need to be paid in full before they were able to sell. If they were selling the house normally, still having a mortgage and any form of secured loan on the property wouldn't be too big of a worry, as they'd be able to use some of the proceeds from the sale to pay them off. If, however, they're looking to sell to you for a very low price, they would have to have the money in savings to pay these debts off. If they don't, they would be unable to make these payments and as a result, be unable to sell the property.
While it is perfectly legal for you to buy your parents' property for £1, there are repercussions that you and they should consider before moving forward. Are they in a position to buy elsewhere, so they have somewhere to go when the sale completes? Or are they going to stay in the house and your name will be on the deeds, in which case you may want to consider where you will be living. If this is the case, there are another set of risks that you will need to take into account, including if you are ever involved in a divorce and the property involved. This could mean that the house is ordered to be sold by a judge and the proceeds divided between you, which could leave your parents in a challenging position.
There are all sorts of complications to buying and selling a house in any situation, let alone when there's family involved. If you are looking to buy your parents' house for £1, make sure that you're all fully aware of all the fees that you'll need to pay on top of this when buying and selling, and that you're all completely happy with the arrangement that you're making. Buying and selling property is an incredibly stressful time and can be hard for anyone, and even more so when you're dealing with family that can make things harder. Spend time doing your research, know exactly what costs you're likely to incur, and then you can make an informed decision from there.
If you've been looking into selling your house, or your parents need a fast sale with no hidden costs and hassle, get in touch with We Buy Any House for a free cash offer and see how we can buy the house in as little as 3 days.
If you're looking for a quick house sale, you're in the right place. We Buy Any House can get you a free cash offer on your property and show you how you can have your house sold in as little as 3 days. If you want a quick house sale, get in touch with us today.
Back to all articles
You may also be interested in