06, June, 2023
Downsizing property through part-exchange
We Buy Any House
Like you, every property is unique, so we'll just need a few details before we can make you an offer.
Can I downsize through part-exchange?
There are several options when it comes to downsizing property, and part-exchange can be a very popular one for older homeowners. You will generally need to pay a higher deposit, and there are rules in what property you can exchange on depending on the value of your current property that you will need to take into consideration.
Part-exchanging has become a popular way of downsizing house, but what is the process and who can qualify to part exchange?
Deciding to part exchange your property allows you to trade in your house against the value of a new-build property from a developer. It's favoured by older homeowners as it's often a much easier and faster process than choosing to sell your house yourself. The developers of the new-builds will often offer perks in the deal too; such as covering the stamp duty, moving costs, or including white goods in the new house.
What are the positives and negatives?
POSITIVES

NEGATIVES

No estate agents involved, which means no agent fees
Faster than the average sale- can be completed in 28 days
Minimal hassle and costs
Guaranteed sale; no break in the property chain as there is no chain

The offer for your current house may be slightly lower than you'd like to sell for
New-builds often have a high asking price but the value drops very quickly
Not all homes qualify for part-exchange, need to make sure your house is eligible.
How does part exchanging work?
The process will differ slightly depending on the developer, but in general, the stages are;
You find a property that qualifies for a part exchange.
Your current house is valued. Usually, developers will ask that it is valued twice by independent agents to get an average.
The developer will make you an offer, subject to the house surveying.
Once you accept, you can organise your new mortgage for the property.
You can get a conveying solicitor to inspect your new house.
You may need to pay a reservation fee to the developer.
Once the assessments of your current property have been passed, you can exchange within 4 weeks.
You are usually expected to pay a 10% deposit to the developer when the contracts are exchanged.
When the money is released, you can finalise the sale.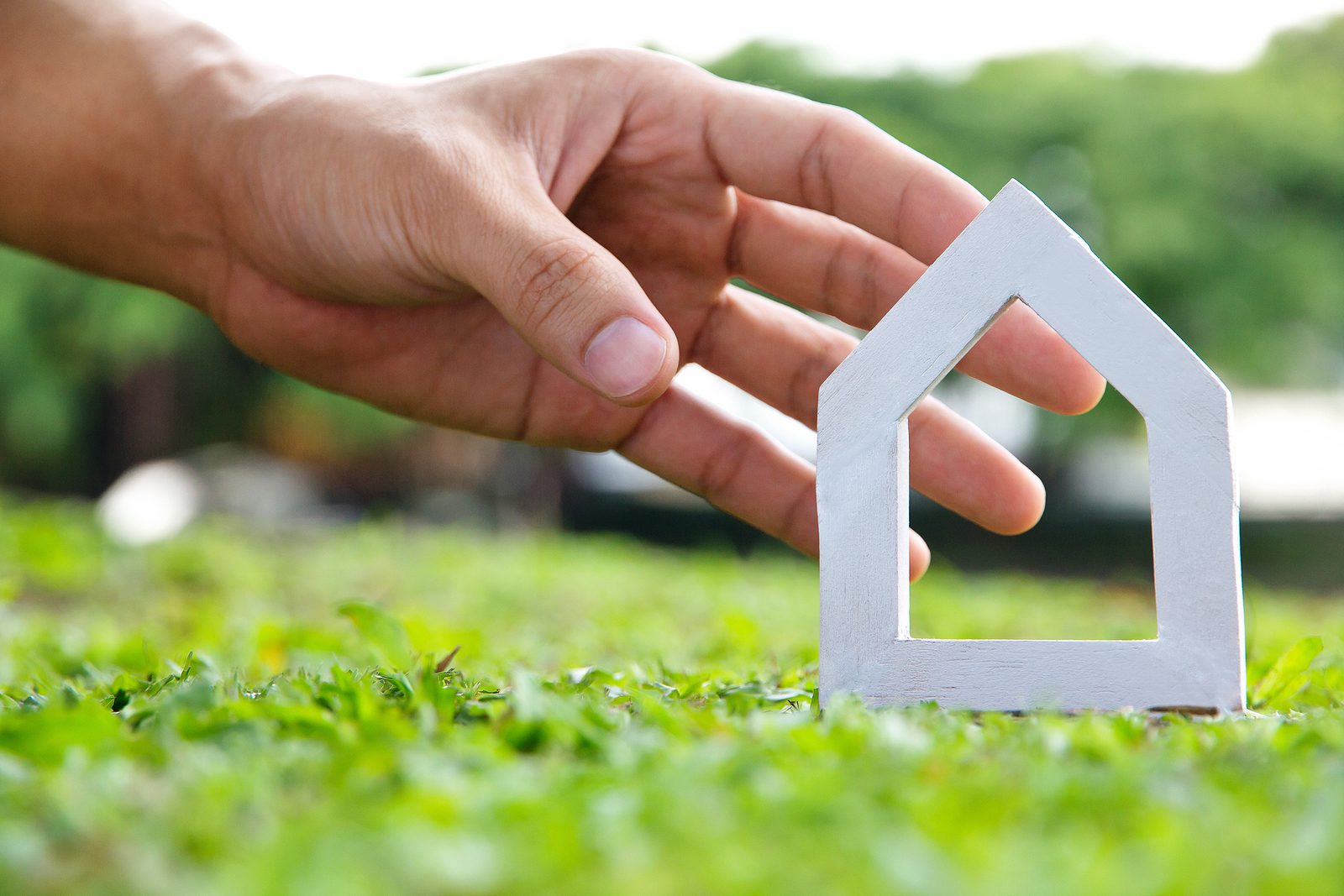 General rules of part exchange- who qualifies?
You need to make sure that if you're considering part exchanging your current property is eligible. You need to own the house, and generally, developers will only accept properties that are 65-75% value of the new property you're looking to buy. This can be a big consideration when downsizing, depending on the reason you're looking to downsize. If you're looking to try and help clear debt, for example, or reduce your mortgage to free up finance, then a part exchange may not be the right path for you.
If you're simply looking for a smaller property and don't want the hassle and stress of a standard house sale, then part exchanging could be a good option for you. Your house will need to be in good condition with no structural issues, and if it's a leasehold there will need to be 80+ years left on the lease. This can alter depending on the developer that you're working with but is the average that they will ask for.
Your property's location and saleability will also be assessed, as developers only really want a property that will be easy for them to sell on down the line, so if you're in a remote area or have had previous issues trying to sell the property it may be worth keeping that in mind.
Overall, downsizing through part-exchange can be a really quick and easy way to get a new property and is favoured by those who don't want to deal with the difficulties that come from selling your house. If you're looking for a quick and easy sale but aren't sure if part-exchanging is the way for you, visit We Buy Any House for a free offer on your property today.
If you're looking for a quick house sale, you're in the right place. We Buy Any House can get you a free cash offer on your property and show you how you can have your house sold in as little as 7 days. If you want a quick house sale, get in touch with us today.
Back to all articles
You may also be interested in