06, June, 2023
Downsizing your property: A comprehensive guide by webuyanyhouse.co.uk
We Buy Any House
Like you, every property is unique, so we'll just need a few details before we can make you an offer.
There are all sorts of reasons that homeowners choose to downsize, from retirement to just not utilising the space that they have. Whatever the reason may be, if you're thinking about downsizingbut want some more information then you've come to the right place. Webuyanyhouse.co.uk have gathered all the facts in one handy place to make things easier for you to find out more.
What is the right age to downsize?
This is a difficult question to answer, as the perfect age will differ from person to person. However, through research we've discovered that over half of over 60's struggle to maintain their currentproperty, and nearly a third cannot keep up with the day to day work of their gardens and outside areas of their properties.

On average, the perfect age to downsize is 64, but if you're finding yourself struggling before this age then it could be time to consider it.
Choosing to downsize when you're a little younger makes it easier to handle the moving process, as it can be incredibly stressful on both mind and body.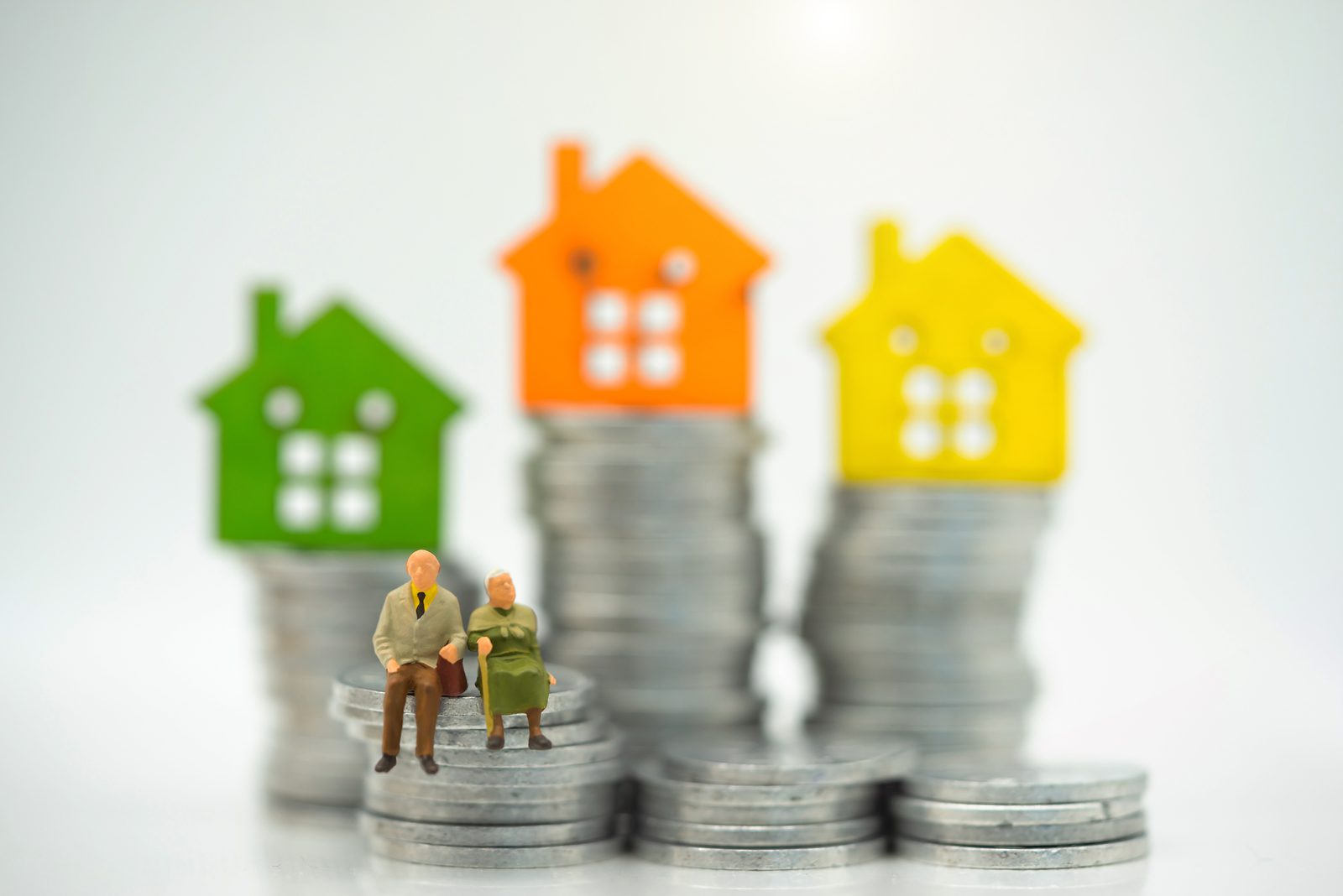 Downsizing brings with it a number of benefits that you can enjoy if you're looking to move. The biggest benefit is the financial aspect. Your monthly living costs will usually decrease too, as your utility bills and maintenance costs are likely to be lower when living in a smaller home. Depending on the amount of time that you have left on your current mortgage, when you downsize you may find that you've got a large amount of equity so you don't need a mortgage. If you don't have enough equity in your current property to buy your next house outright, you'll most likely need a smaller mortgage, meaning that your monthly payments are still lower.
Older homeowners will often look to downsize when they retire, as their income tends to decrease and so having fewer outgoing costs is preferable. It isn't always guaranteed; it will depend on the location of your new house and the condition of it. You may find that if you're moving from the countryside into the city, even though you've got a smaller property, your bills could still be the same.
What other benefits are there to downsizing?
Downsizing is a great opportunity to declutter, which many homeowners find difficult to start this process. Moving to a smaller property encourages you to let things go that you don't need, and decluttering is a great improvement to make to your daily life.
It can also be good for you if you live in a more remote area and are struggling to drive or travel. You can use downsizing as a good opportunity to move into a more accessible area, closer to friends or family to make things easier for you.

Now more than ever, travelling and spending time with family and friends can be incredibly hard, so doing what you can to make this easier is recommended.
Are there negatives to downsizing?
As with any decision, there are some downsides to moving house. One of the biggest issues that homeowners face, especially since lockdown and the problems that brought to the property market, is that their house value is lower than they expected. This can be devastating news to receive for anyhomeowner, and cause problems in your plans to downsize if you had a budget in mind that relied on your property value. You may find that you need to consider a smaller property than you were previously planning to downsize, especially if you want to pay for the property in full and not have to have a mortgage. You can still apply for a mortgage later on in life, but if your income will be dropping as you retire you may prefer to buy somewhere outright to lower your monthly outgoing costs and give yourself some more financial freedom.
"When downsizing, adding a murphy bed can help to get more value out of your living space"
Should I downsize to be mortgage-free?
If you currently own a fairly large property and have paid a large chunk of the mortgage off, but want to have it paid in full as you approach your retirement, you might want to downsize to clear your mortgage. Many homeowners will do this to keep costs down, but it isn't something that you have to do if your income will cover your monthly outgoings and leave you with some freedom to enjoy yourretirement in any way you please.

It's ultimately what suits you best; some homeowners choose not to downsize as they love their house and don't want to live anywhere else.
In this case, you might choose to delay your retirement until you've paid off your mortgage, or use any savings to pay off the remainder of your mortgage when you're due to retire instead. There are plenty of options for you, and will just depend on your circumstances and desires.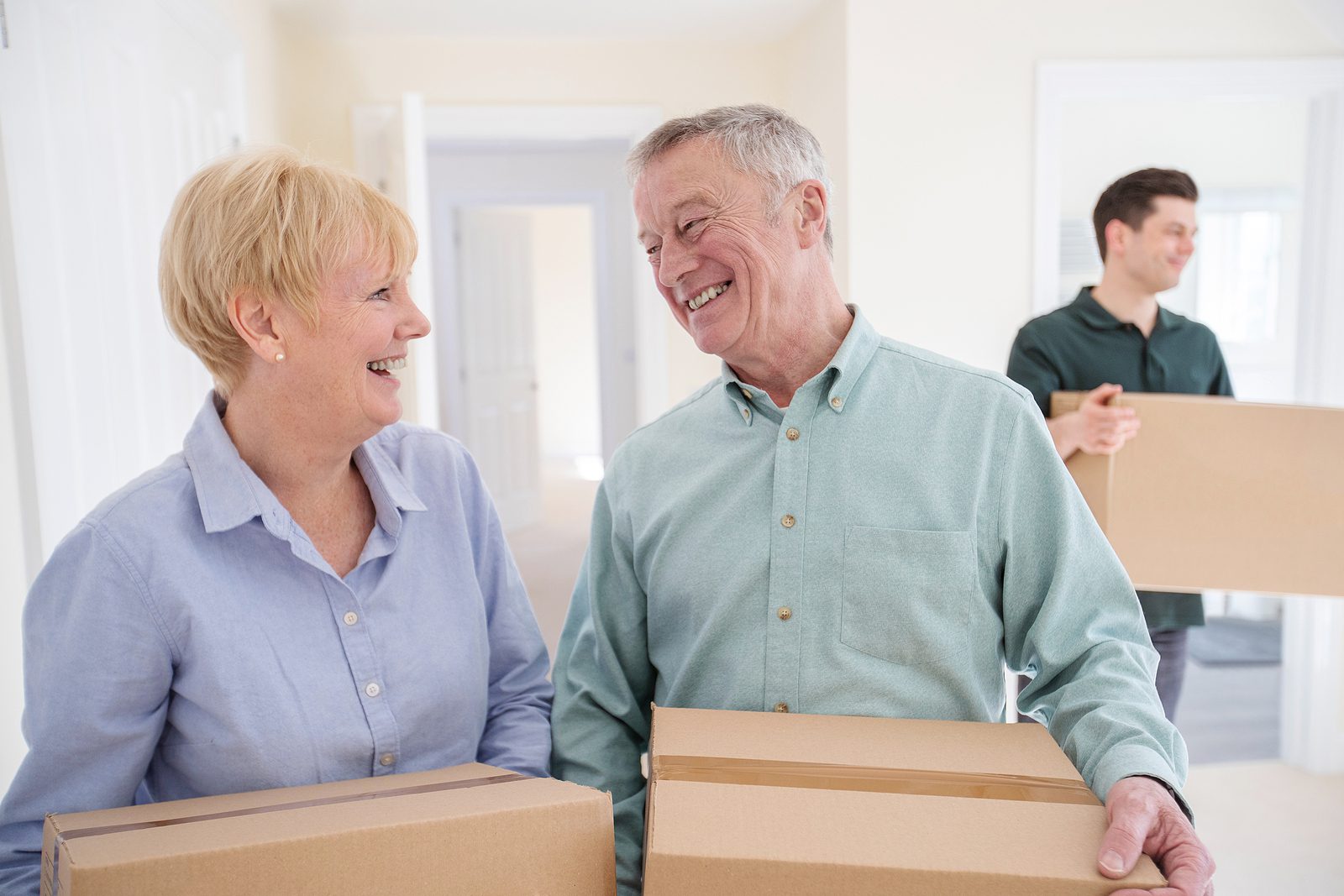 Can I downsize to pay off my debt?
If you've been thinking about downsizing so you can pay off debt, it can be a good way to put you in a more stable position. Before you go ahead with this, you should consider a few different things. Firstly, you should add up all of the debt you have and make sure that by selling your property and buying somewhere smaller, you'll be able to pay off your debt in full. Along with this, make sure to factor in the hidden costs of moving and selling, and any adjustment in your cost of living that you may need to make. Your travel costs may increase, for example, so make sure that you've got everything outlined before going forwards.
How do I know that it's time for me to downsize?
Sometimes, homeowners choose to downsize not because of physical difficulties, but that they're simply no longer utilising the space in their house. This often happens if you used to have a big family, but the children have flown the nest and you're left with empty rooms. These rooms can be a burden to clean, and can push your bills up when it comes to heating the house each winter. If you've found yourself struggling to maintain the house, or that you've got more space than you need, downsizing could be the right option for you.
You may also choose to downsize when you retire to save money, but you should keep in mind the hidden costs of selling and buying a property.

If you're selling because you're struggling on your income, make sure that you can handle these fees upfront, so you don't find yourself in a difficult position.
Some common hidden fees that homeowners forget about are:
Estate agent fees, which tend to be 3-5% of your sale price

Conveyancing fees, that on average cost between £500 – £1,500

EPC – you need to have an Energy Performance Certificate before you sell the property. You need a new certificate every 10 years, and can cost anywhere up to £120 depending on your house

Moving costs, such as hiring a moving van, buying any new furniture that you may need for your new home, and surveys on your new property to make sure that there are no issues before you buy. Depending on the survey that you get and the size of your property, this can cost from £200- £600.
Should I downsize when I retire?
Homeowners will often regard retiring as the right time to downsize, but it will depend on why you want to downsize as to whether you should downsize before you retire, when you retire, or afterwards. You will need to decide yourself when the best time to downsize is, as it will depend on your personal circumstances and needs.

Some homeowners choose to never downsize, and it's important to know that this might be the right choice for you as well.
If you have a property that you don't struggle to get around and maintain, you may see no need to downsize. It's very much down to personal choice and what works best for you and your lifestyle.
How easy is it to downsize?
Moving house is almost never easy, as it involves a lot of time, work, and stress, but forward planning and knowing what you're likely to encounter can do you several favours. The first potential issue that you may run into is that you might need to apply for another mortgage for your second property. If you do, you should be aware that it can be harder to be approved for a mortgage when your name is already on another agreement, even though you're going to sell that property and end the mortgage agreement for that house. Being aware of this can make it a little easier if you do run into any issues applying for your new mortgage.
If you don't need another mortgage for your new property and are able to buy it outright from the equity in your old home, then you can focus on the moving aspect without worrying about any of the mortgage applications.

The key to downsizing smoothly is to focus on why you're downsizing and make sure that your new property is suitable for this.
If you've found that you're struggling with stairs and you currently have a 3-storey house, you might decide to go for a bungalow or a flat to cut out any stairs. If you're finding that driving is becoming more difficult and you live in a more rural area, you might want to look at moving closer to a town or city to have more accessible transportation links. Some homeowners looking to downsize simply have more space than they know what to do with. Often, these homeowners had large families in the past and have since had their children grow up and leave, leaving several empty rooms, or have recently lost their partner and want to find somewhere smaller and with no emotional attachment to start to heal from their loss.

A common misconception is that homeowners downsizing are only doing it because they're retiring, but there are all sorts of reasons homeowners choose to downsize.
How can I plan my downsizing?
Everything is easier with a plan in place, and downsizing is no exception. There are a few different ways that homeowners can make their downsizing easier, as we've outlined –
Decluttering
Downsizing almost always means that you've got less space, and so you want to make sure that you don't overcrowd your house and end up feeling squashed in your new home.Decluttering is a great way to start the moving process, as you can start packing as you go, and avoid having to move things that you're going to get rid of. It can seem like a huge job, especially if you've been in your house for several years and have collected things the whole time, but once you start, you'll be surprised how you progress! We've also made you some handy guides to make things easier for you.
Planning in advance
We can't stress this one enough; the more you plan, the easier things are. Plan how you're going to pack as organised as possible so it's easier to unpack on the other end, makesure you've got back-up plans if your moving van falls through – and with that, make sure you hire a van large enough so you're not stuck last minute! Another great idea is to outline a floor plan before you go. This will benefit you in two ways; it makes moving furniture in on the other end much easier, and will ensure that you've got enough space for your things. You'll likely need to get rid of some things when you move, but measuring things up and seeing what will fit where will make things much more straightforward.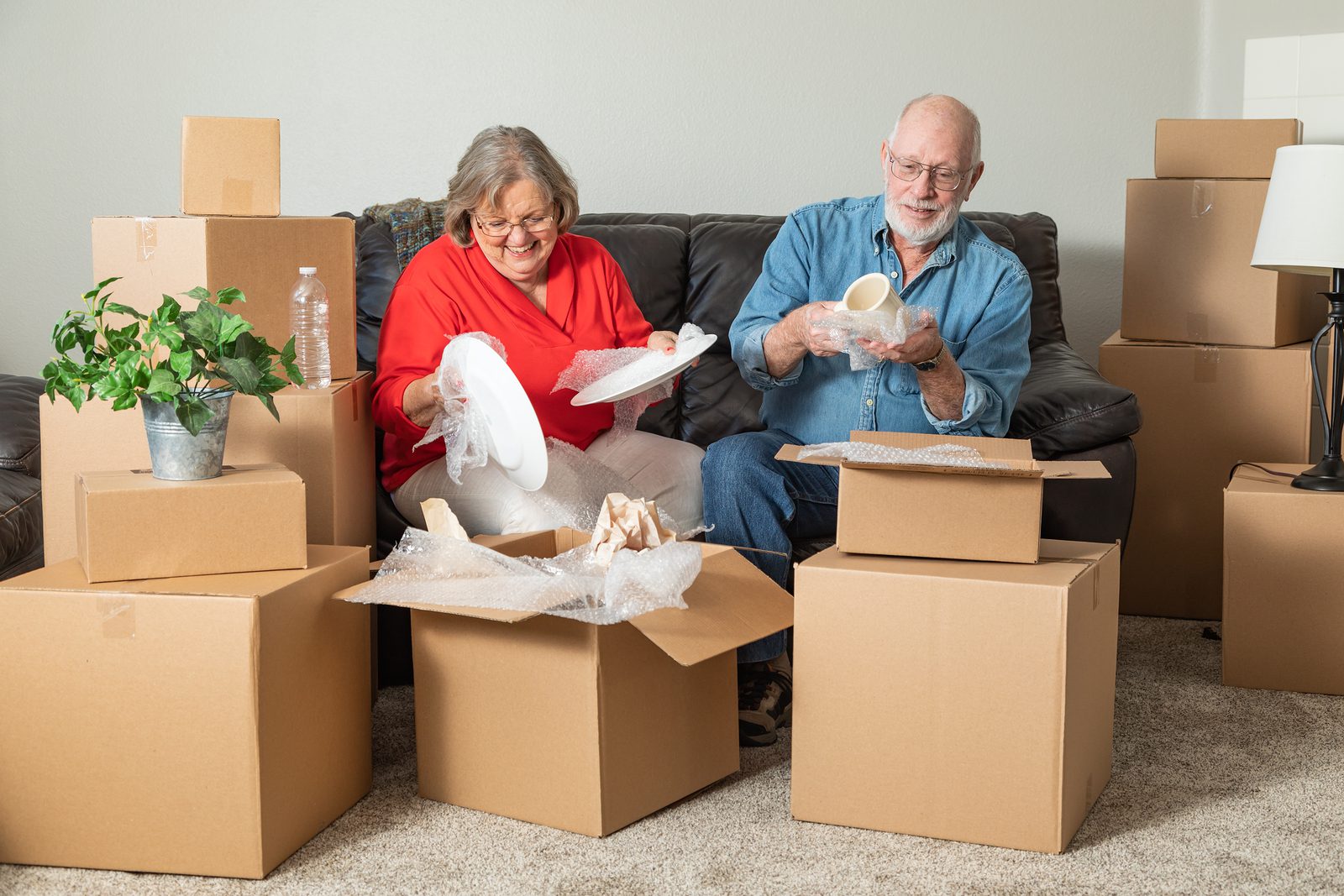 Are there taxes I have to pay when I downsize?
Some homeowners are concerned about capital gains tax when they sell their property. Capital gains tax only applies when you sell a property other than your home, whether it be an inherited property, an investment property or a second home. When you're downsizing, you shouldn't be liable to pay capital gains tax if you're selling the house that you've lived in. You also shouldn't have to pay any income tax, but you may need to pay stamp duty, depending on the value of the property that you're buying. Currently, there is a stamp duty holiday put in place by the government that means when you buy a property under £500,000 you won't need to pay any stamp duty, but this is due to end in March 2021, where it's expected that the brackets will go back to normal. The previous stamp duty charges are:
| | |
| --- | --- |
| House value | Percentage of stamp duty to pay |
| Up to £125,000 | 0% |
| £125,000-£250,000 | 2% |
| £250,001-£925,000 | 5% |
| £925,000-£1,500,000 | 10% |
| £1,500,000 + | 12% |
Depending on when you're thinking of downsizing and the value of your new property, you may need to pay stamp duty.
When it comes to your downsizing, if you're struggling to sell your property and are keen to move on to your new start, we're here to help. We Buy Any House can buy your property in as little as 7 days, leaving you free to start your downsizing journey.
No matter what reason you're looking to sell your house, if you can do it in a faster and easier way than the traditional house sale, why wouldn't you? We Buy Any House can offer you exactly that – a quick, hassle-free sale that relieves you from the stresses of the property market and lets you focus on the other things that are important in your life. Get in touch with us today for your free cash offer and see how quickly you can sell!
Back to all articles
You may also be interested in