06, June, 2023
What should I do if I'm selling a house during the coronavirus outbreak?
We Buy Any House
Like you, every property is unique, so we'll just need a few details before we can make you an offer.
How will the coronavirus affect your house sale?
If your house isn't already on the market, it will be difficult to list it as estate agents are unable to visit your house to value it and take photos. Conveyancing is also delayed, meaning completion dates are being pushed back. House value is also dropping, and will continue to do so through the coming months.
With the entire country in lockdown, everyday life as we know it is having to adapt to keep us all safe and help to slow the pandemic. The world has never experienced something quite like this, and so there are lots of questions on everyone's minds about life going forwards. Will the lockdown be extended for a further three weeks? Will our holidays booked for the end of the year have to be cancelled? Will my house value drop?
One of the most popular questions we've had from our customers is how this pandemic is affecting the property market and how house sales are suffering. If you were thinking about selling your house in the coming year before the pandemic struck, or were already on the market and are feeling the strain from the lockdown, you're in the right place. We Buy Any House have looked into these worries and got the answers to your questions.
Can I put my house on the market in the lockdown?
Estate agents have had to shut their offices in the pandemic, making getting your home on the market more difficult. This doesn't mean that it's impossible, however. Some estate agents are still working from home, offering a limited-service that obeys social distancing measures and keeps all involved safe. If you want to go down the traditional estate agent sales route, you will need to contact local estate agents and see first if they're still working through the lockdown. If they are, they will be able to talk you through what they can currently offer you; each agent is likely to vary, so it could be worth talking to a few and see if there are differences.
You will need to take your own photographs of your house for them to advertise online and try to make them as professional as you can. Potential viewers are likely to recognise that advertisement photos are not the same quality as they would be if they were done by a professional. This being said, taking good photos is quite simple, and we've created you a guide on how to take professional photographs of your home to sell to help you achieve this.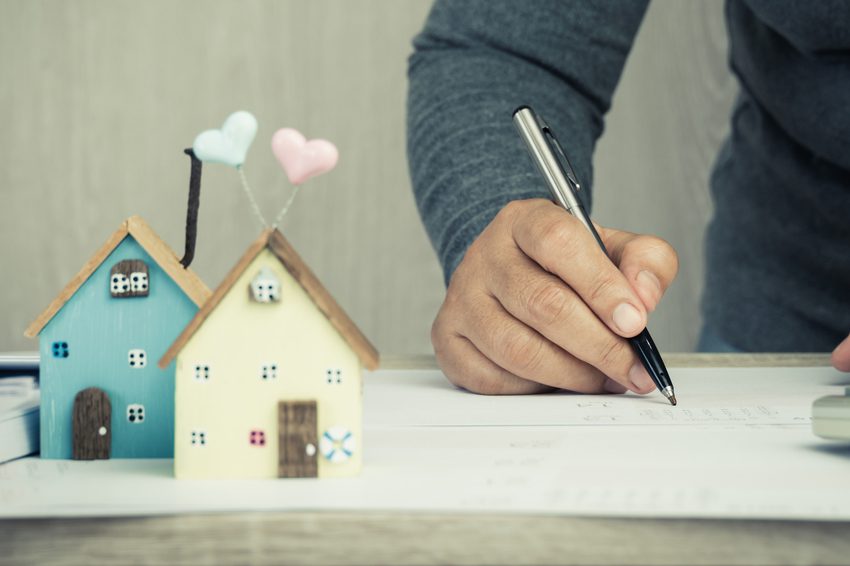 After this, you'll need to see if you get any interest from potential buyers that are willing to buy your house in a virtual viewing. This could be a Skype or Zoom video call, allowing you to walk the viewer around your house so they can see it without putting either of you at risk. If you're lucky enough to get this far, you can accept an offer on the house to sell it- but the conveyancing process has been slowed, meaning most house sales are struggling to complete.
I'm already on the market and struggling to secure viewings
Selling a house on the open market can be incredibly hard, especially in decline, such as now. Depending on how long you've had your house on the market also plays a vital part of this; if it went on the market a few weeks before the lockdown, you might be in a slightly better position. If your house was on the market for six months or more with little interest, you would be in a disadvantaged position even before the pandemic. With the decline in house value already beginning and only getting worse, your house sitting on the market for nearly a year will do irreparable damage to your house value. If you've found yourself in this position, the best thing to do is cut losses and sell fast. In the current market, prices are already on the decline, so selling now means you take much less of a loss than you would selling in six months' time.
I need to sell my house soon- what do I do?
We work differently from estate agents for a reason. Rather than promote your house and finding you a buyer, we are cash buyers, cutting out the middleman in the house sales process. With access to significant funds and able to host video viewings for us to see your property, we buy houses in as little as seven days, with the funds entering your bank account in as little as five, making the process much easier and much faster.
We're here to help you, allowing you to get your sale before the market declines any further. If you're thinking of selling your house and want to know how we can help you, get in touch with us today. We can arrange a phone call with one of our senior property consultants who will be able to walk you through the full process and get you a free offer for your home.
We buy any home in as little as 7 days, or timescales to suit you. Head to our website for more information.
Back to all articles
You may also be interested in