06, June, 2023
Can I sell my house before Christmas?
We Buy Any House
Like you, every property is unique, so we'll just need a few details before we can make you an offer.
Can I sell my house before Christmas? 
As we're getting closer to Christmas, homeowners are starting to wonder if it's too late to put their house up for sale to be able to move before Christmas. With companies such as We Buy Any House, you're able to sell in time to enjoy your Christmas in a new home!
The winter season has set in, and we're already seeing Christmas lights go up in the streets, and the panic of Christmas shopping started! We've had lots of questions about the timeframes involved in selling a house, and now we're getting closer and closer to Christmas, we're having homeowners wanting to know if they can be in a new home for Christmas Day. We Buy Any House have got the answers!
How long does it take to sell a house?
The traditional method of selling a house is on the open market, which has an average timeframe of over 6 months. There are all sorts of reasons that this can put a homeowner off, and whether it's because you're not in a position to wait that long or you simply don't want to, there are options for you to speed your sale up.
How can I sell faster?
As a homeowner, you can choose how you sell your house. For some, the traditional route is the preferred option, which is why we've put some tips together that can help you reach a sale faster when you sell on the open market.
1. Staging
A lot of selling homeowners underestimate the importance of staging their house. Before you take your advertising photos, you should spend some time inspecting each of the rooms in your house and making sure that they look as clean and tidy as possible. Bad advertising photos will put off a huge amount of potential buyers, and this will slow down your sale! If you've already had your photos taken, you can ask for them to be updated to present your house in the best possible light. If you're not sure what you should change when you're staging each room, you can use our helpful guide that takes you room by room to make sure you don't miss anything.
2. Redecorate
Most homeowners who are looking to sell their property will be advised that doing some redecorating will help speed up the sale. This will depend on the condition of your house when you're selling, but even those in good condition can benefit from a fresh coat of paint to brighten it up. Potential viewers can be put off by the smallest things, and this includes garish walls, so if you are looking to do some redecorating, you should lean towards neutral colours for any painting or wallpaper. Light, neutral tones will make rooms look cleaner and more spacious and make it easier for your potential buyers to imagine their own furniture in the house – it also provides them with a blank canvas that they can decorate to their taste when they move in, which should encourage them to put in an offer!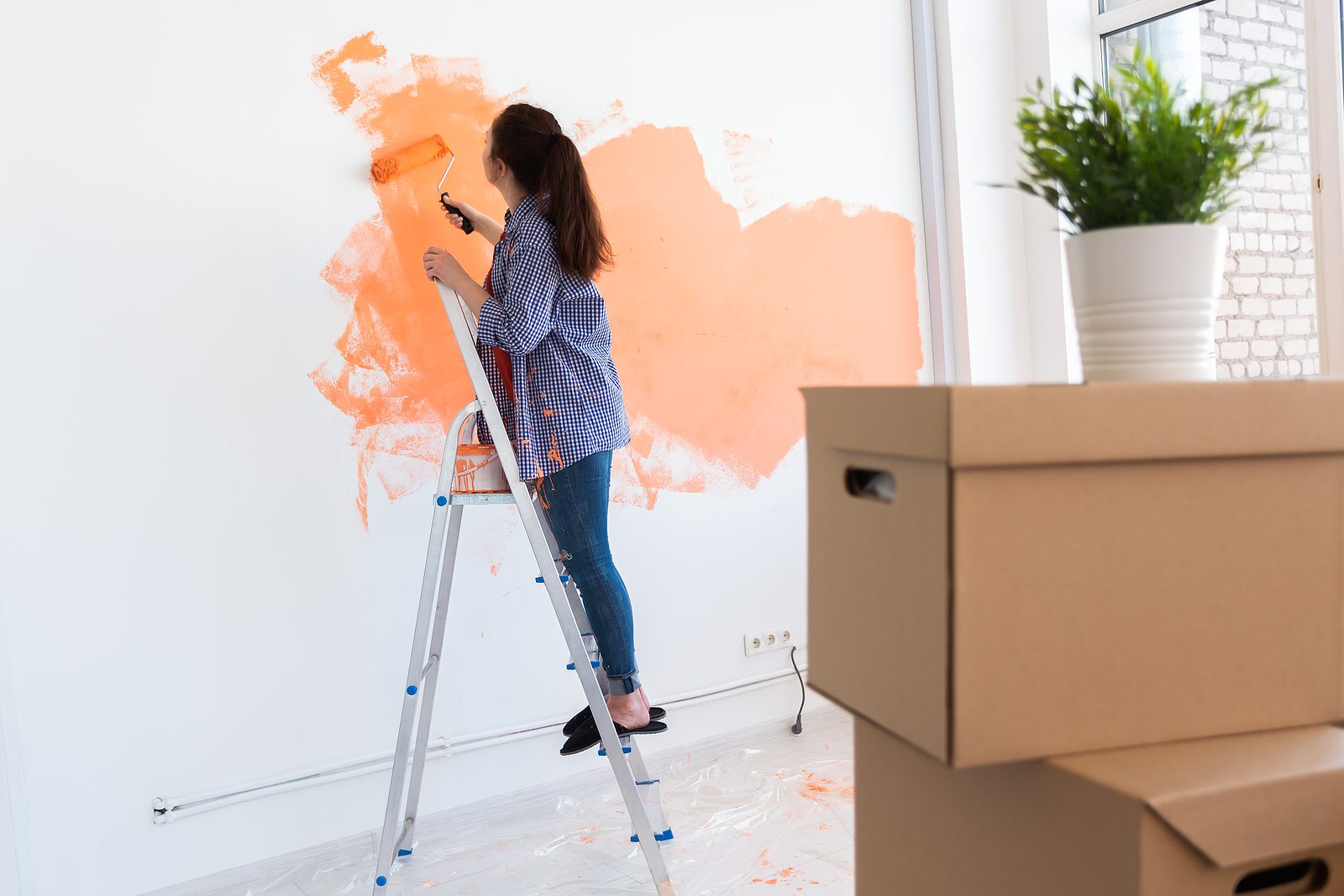 3. Consider your asking price
When you sell with an estate agent, they will usually over-value your property, as potential buyers tend to put offers in below the asking price. While this means that you may get better offers, this isn't always the case, and often can be a massive downfall that homeowners don't even consider. Listing your property for over the market value will almost immediately put buyers off, especially if there are other houses that are similar to yours in the area that have a lower asking price. If you've had your property on the market for a month and have had relatively little interest, it's worth looking in the surrounding area to see what other homeowners are listing their properties' for. Re-evaluating your asking price can be the difference between a sale and no sale, so don't underestimate it!
4. Alternative selling methods
Commonly, when homeowners look to sell their properties, they don't consider the other options available to them, they go straight to selling with an estate agent. If you're looking for a quick sale, there are other selling paths that usually have much faster results that might be better for you! If you're looking to sell a house as quickly as possible, selling at an auction could be worth thinking about. When you sell at an auction, you have the safety net of any sale being legally binding, so you know that you can walk away with no concerns, however, you have less control over the amount that you'll sell for, and there is no guarantee of a sale either. Some homeowners get lucky when selling at an auction and find some buyers that will start a bidding war that drives the price of the sale up, but this isn't particularly common, and some sellers find that they sell for a lower price than they'd have liked at an auction.
For homeowners looking to sell quickly but with more control than an auction, quick sale companies like We Buy Any House can be a much better choice. With this method, homeowners can receive a free, no-obligation cash offer and outline the timeframe that they're looking to sell in. There is less risk of a price that you're not happy with compared to selling at an auction, as you won't move forward with the process until you've approved the price that you're prepared to sell for. This gives reassurance for homeowners who are concerned about their sale price but are still looking to sell in a faster timeframe than what the open market can provide.
Can I sell before Christmas?
Christmas is getting closer and closer every day, but there's no need to worry! Even with the new lockdown in place, the property market is still open and you are able to view properties, sell your house and move! If you choose to come to We Buy Any House, you can sell your house in as little as 7 days, leaving you plenty of time to move house, get unpacked, and start hanging your Christmas decorations in your new property! For your free cash offer, get in touch with us today!
No matter what reason you're looking to sell your house, if you can do it in a faster and easier way than the traditional house sale, why wouldn't you? We Buy Any House can offer a quick, hassle-free sale that relieves you from the stresses of selling and lets you focus on the other things important in your life. Get in touch with us today for your free cash offer and see how quickly you can sell!
Back to all articles
You may also be interested in