06, June, 2023
5 tips to achieve a quick house sale
We Buy Any House
Like you, every property is unique, so we'll just need a few details before we can make you an offer.
How can I get my house sold quickly?
Generally, selling a house is a slow process, but there are things that you can do to help speed it up;
1. Keep up the appearance of your home
2. Take high-quality advertising photos
3. Redecorate
4. Highlight the houses' best features
5. Choose the right way for you to sell.
When you put your house on the market, you might expect a huge amount of interest straight away. Often, this is not the case, and if a house hasn't generated much interest in the first month or so of being on the market it's unlikely to sell quickly. We Buy Any House know how hard it can be to deal with a house sale, which is why we've put our top tips together to increase your chance of a quick sale.
1. Keeping up appearances
Kerb appeal is a huge aspect of selling your house. Potential buyers will sometimes choose to view your property from the outside before registering an official interest through your agent, and this can heavily influence whether they arrange a viewing for your house. If the front of your house is messy, with an unkempt lawn and damaged brickwork or windows, potential buyers will leave straight away and not look back. If they see a looked-after garden, clean windows, and a beautiful door, they will be encouraged to see what the rest of the property looks like and are likely to arrange a viewing.
What can I do to improve my kerb appeal?
Refreshing your front door is a great way to make the front of your house look better. Popular colours are yellow, deep grey and navy, but make sure that it will fit in well with your neighbours' doors, so your house doesn't look like the odd one out. If you have a front garden, keep it well-maintained and looked after. If you don't, adding some hanging plants can brighten it up and make it look attractive without too much work. Another good tip is to pressure-wash any slabs or brickwork. Often, homeowners don't realise how dirty these areas get until they start to wash it with a pressure washer, which will brighten it up dramatically.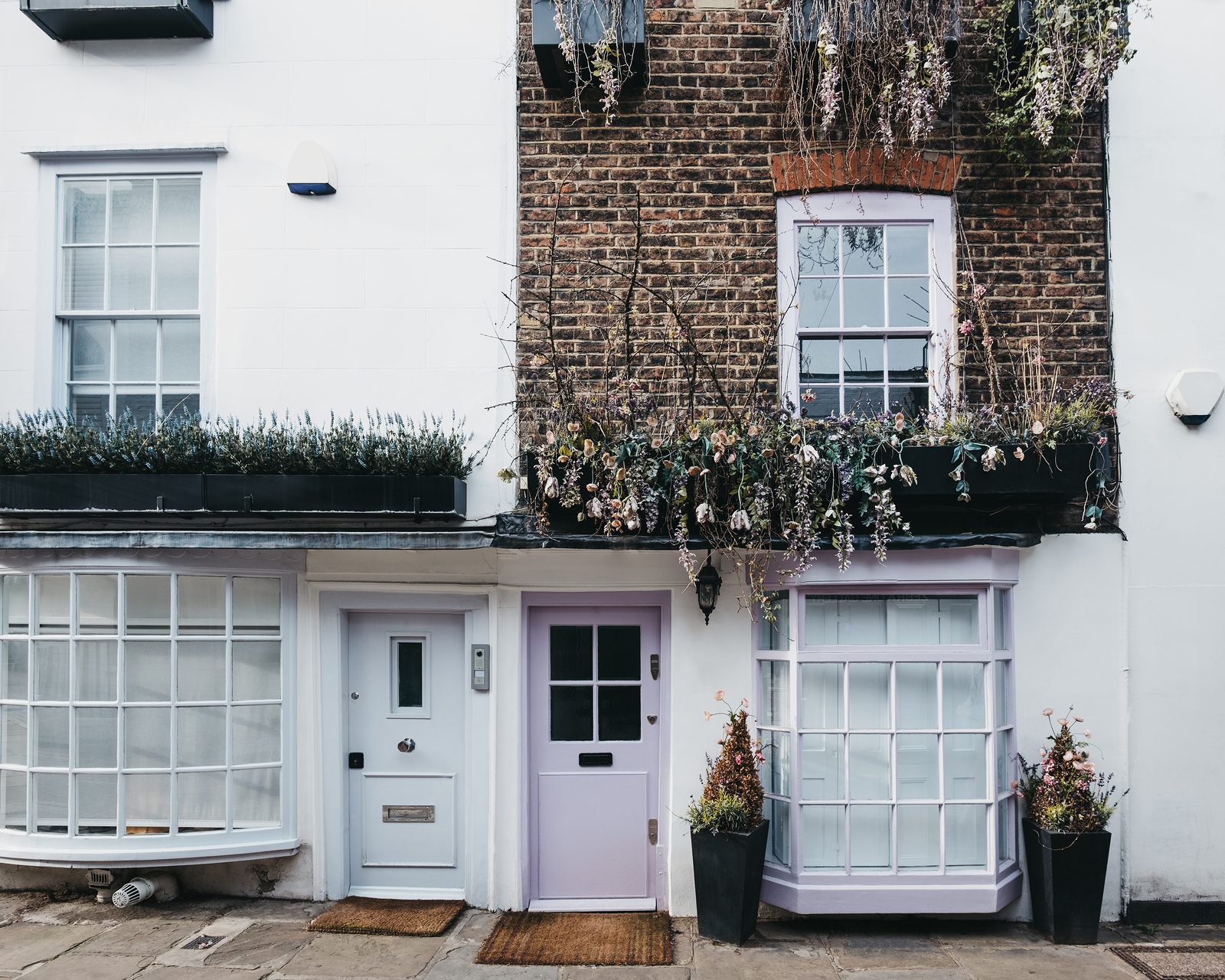 2. Take high-quality photographs
Before your advertising photos were taken, you should have done a good clean of the house to have the best photos possible. If you weren't able to do this, you might find that spending a day gutting the house and redoing your photos make a big difference. Advertising photos have a big impression on potential buyers, and will often be the reason someone chooses to view your property or decides they're not interested.
How can I get the best advertising photos?
Your estate agent should take your photos for you to a professional level, but you will need to make sure the house is ready for photos. Remove any clutter, clear your surfaces, and give the place a good vacuum and dust. We've put together some guides for you on getting your property ready for viewings and taking the best photos for your house listing too.
3. Redecorate
Almost any estate agent will suggest that you redecorate your property before putting it on the market. Generally, it's recommended to opt for neutral colours, as they will allow your buyers to imagine their furniture in your house. It also reduces the risk of them being put off by any garish or bright decoration – remember that viewers will be looking out for any reason not to buy your house, so eliminating these reasons gives you a higher chance of achieving your sale. Focus on important rooms such as the kitchen and bathrooms; find some quick and easy for tips to update your bathroom suite and furniture from Roper Rhodes.
How much do I have to decorate?
Depending on your property, you can usually get away with freshening up the walls and skirting boards and leaving it at that. When you're redecorating, you want to ensure you're not putting too much money into it that you won't get back when selling. This is especially important if you're looking at the flooring – laying new flooring isn't cheap, and while it will make your house more appealing, it's unlikely to dramatically raise your value. Having your carpets professionally cleaned or any wooden flooring buffed and polished can make it look like new for a fraction of the price.
4. Draw attention to unique features
Think about the best aspects of your house and find ways to highlight them to make sure your potential buyer is fully aware of them. If you have a large garden, spend some time gardening, and get some outdoor furniture to enhance it. You may have great transport links – this is especially beneficial if you live within commuting distance of major cities – so make sure that your estate agent highlights this in your online listing.
What if my house doesn't have any special features?
Take some time and think about who your house is suited for. If you're selling a family home, highlight the number of bedrooms and schools that are in the area. If your property is more suited for young professionals, focus on potential office space in the house or the opportunities to commute to surrounding cities. What was it that made you buy the house in the first place? Your estate agent should be able to help you identify the special features that your house has and focus on them when creating your listing, but if you feel there's important information that they've missed make sure to tell them and get it updated.
5. Choose the right way to sell
A lot of homeowners think that estate agents are the only way to sell a house, but there are other options. A traditional estate agent may be the right choice for you, but if you've had a bad experience with agents before or just aren't in a position to wait for a sale this way, there are other options. Some homeowners choose to sell their house at an auction, which can be a much faster way to sell. You might also consider a quick sale company, such as We Buy Any House. There are positives and negatives to each method of selling, so doing your research is essential to see which will suit you most.
How do I decide the best way to sell for me?
There are several ways that you can sell your house, but you need to judge each of them and see which will be the most effective for you in your situation. The most common way to sell a house is on the open market with an estate agent, but this can be a much slower process than the other ways of selling. Homeowners can look at other selling methods, such as off-market selling or even consider renting the property while waiting for it to sell to have a stream of income through the process.
Selling a house is one of the most stressful activities of our lives, which is why we are here to help. If you've tried these tips and are still struggling to secure viewings, get in touch with us today. We can provide you with a free cash offer for your property and walk you through our process, showing you how you can sell your house to us in as little as 7 days, or in a timeframe that suits you.
Back to all articles
You may also be interested in