06, June, 2023
I can't sell my house because of my neighbours
We Buy Any House
Like you, every property is unique, so we'll just need a few details before we can make you an offer.
I'm struggling to sell my house because of my nightmare neighbours, what can I do?
The best way to resolve issues like this is in person and civilly: some homeowners will be tempted to take legal action, but this can be incredibly stressful, time consuming, and expensive. This can also make things even more sour between you, so you should try your best to find a solution to your neighbourhood feud on your own terms.
When homeowners look at selling their house, there are usually various issues that need to be dealt with. For some, it's fixing damage that has been put off time and time again, for others, it's negotiating with your mortgage lender to avoid early repayment fees. A big problem that homeowners don't often discuss, however, is if your neighbours are making it hard to sell. We Buy Any House know how hard this can be, which is why we've looked into ways that you can solve this difficulty.
My neighbours are noisy- Can I lie?
Selling a house is a legal process, with several clauses along the way that require you to be completely honest about every aspect of the house. That includes any problems with the neighbours, so if you've had constant issues with them, you will need to disclose this to your potential buyers. When you go through conveyancing, you will need to fill in a form that outlines any complaints or disputes that you've encountered in or around the property. While it can be daunting to reveal this information with the fear of losing your sale, try to remember that noise is subjective. If the noise coming from your neighbours is animals or children, and your potential buyers are coming in with animals and children, it's likely that this sort of noise won't phase them. There is also the chance that the issues between yourself and the neighbours are more personal, and when you move away, the issue resolves itself naturally, eliminating the problem completely.
I think my neighbours are trying to sabotage me selling, what can I do to stop them?
If your neighbour is going out of their way to make your sale harder, it can be hard to decide what to do. The best option is to try and resolve things peacefully where possible, so if you can try and speak to your neighbour and ask what can be done to end the issues. Unfortunately, this doesn't always work if there's a long history of negativity between you and your neighbour. If this is the case, try to remind them that your sale will mean you leave the area, which should be a relief for you both. If you can't resolve things this way, you can look into taking legal action but be warned that it can be incredibly hard to prove that your neighbour is purposely preventing your sale. Along with this, it can get expensive, take a very long time, and further worsen the relationship you have with your neighbour.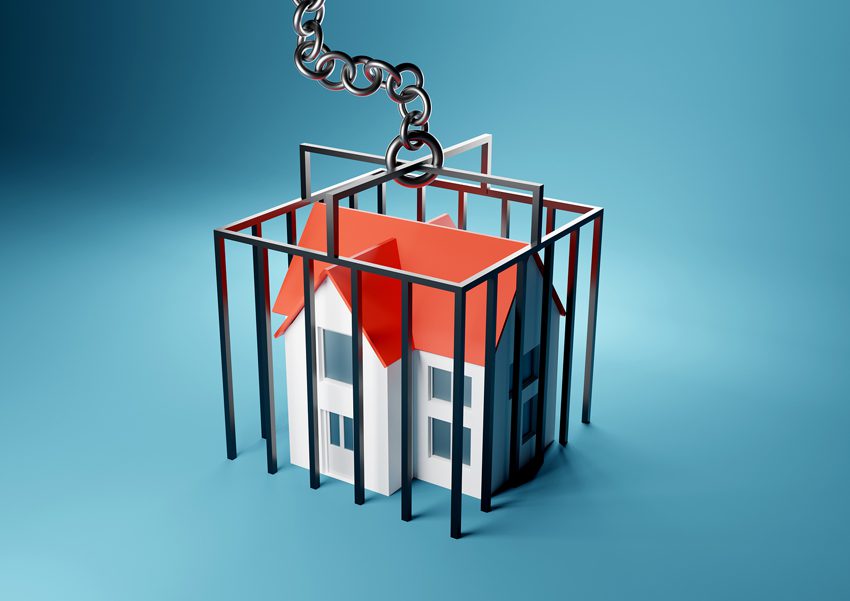 What else can I do if my neighbour is preventing me from selling?
If your neighbour is causing you issues when you're trying to sell, make sure that it is only down to the neighbours that you're struggling. There are all sorts of reasons that buyers can be put off a house, and there may be something that you're missing that isn't to do with the neighbours. Get feedback from your viewings, and ensure there aren't other problems in the house that is causing buyers to lose interest. You don't want to assume that the issue lies with the neighbours, spend time pursuing this then find out the problems lie in your house, not with your neighbours.
If you've done this and are sure that it's down to your neighbours, you can look at other options. Some sellers simply wait it out, either for the neighbours to lose interest and allow you to sell with no hassle or for the right buyer to come along who isn't bothered by your neighbours.
You can also consider lowering your asking price. This is something you want to think about carefully, as it depends on how reliant you are on money from the sale, however, dropping the price can invite potential buyers who are prepared to overlook an awkward neighbour for a good price, especially if your house is in good condition.
Legal action is an option, but make sure you're prepared for the worst if this is the path you decide. Get professional advice, make sure that you've tried other options first, and gather as much evidence as you can to prove your case.
I don't have time to wait, what else can I do?
For some homeowners, time is of the essence when selling their house. That's where we come in. We Buy Any House can help you no matter the personal issues you're having with neighbours and will work as quickly as possible to get you free from the hassle. This can often be an excellent resort for homeowners who are struggling to sell and are no longer willing to wait on the open market hoping for a buyer to come along that won't be phased by nightmare neighbours. If you're currently struggling to sell your house because of neighbourhood issues, get in touch with us today. We can get you a free cash offer and walk you through our process that could let you sell in as little as 7 days!
If you're looking for a quick house sale, you're in the right place. We Buy Any House can get you a free cash offer on your property and show you how you can have your house sold in as little as 7 days. If you want a quick house sale, get in touch with us today.
Back to all articles
You may also be interested in