06, June, 2023
Can I view houses in person now?
We Buy Any House
Like you, every property is unique, so we'll just need a few details before we can make you an offer.
Can I view houses in person now?
Homeowners and estate agents are now able to host physical viewings, but there are strict rules in place to ensure all parties adhere to social distancing measures. Each agent and homeowner may have different requests, so be prepared to have different requirements in different houses.
At the start of the lockdown, the housing market almost completely stopped as no viewings could go forward. Estate agents and homeowners had to find a way to work around this to keep the ball rolling to achieve their sales, which is how virtual viewings helped to keep things afloat. Now the lockdown has changed, and we have more freedom in everyday life. Does this mean that the housing market is back to normal? We Buy Any House have the answers for you.
Can I view a house now?
Some estate agents and homeowners are happy to host physical viewings with more measures in place to keep everyone involved safe, adhering to the social distancing measures and rigorous cleaning between each visit. It's down to each individual homeowner and their agent as to whether they're happy for physical viewings to go ahead at the moment, but there are more that are going forward with the physical viewings than before.
What a lot of agents are currently doing is using the video viewings that were so prevalent through the lockdown to give potential buyers an idea of the property they're interested in before moving forward into a physical viewing. This dramatically cuts down the number of potential buyers who will want to come for a physical viewing, as it will weed out anyone who isn't entirely serious or who aren't interested after seeing a video.
This makes physical viewings much safer as you know you're only having people coming round that really do want to move further with you as a buyer. Most potential buyers will look at several houses, so being able to see them via video viewings also lets them stay safer and not having to interact with more people than necessary.
If house value is dropping, should I buy now?
House prices have been steadily decreasing since the start of the pandemic, which was to be expected. Now with the country in a recession, these prices are expected to continue dropping into next year, which for some homeowners is a terrifying prospect. What we encourage you to remember is that while house prices dropping is negative, if you're not planning to sell your house any time soon it's likely prices will start to grow again by the time you do want to sell. The housing market is incredibly robust and always bounces back, it can just take some time to get to the level it was previously. This is the primary concern of homeowners currently who were planning to sell at the end of this year or beginning of next, who will feel the strain of the house value drop and are likely not going to see any increase by this time.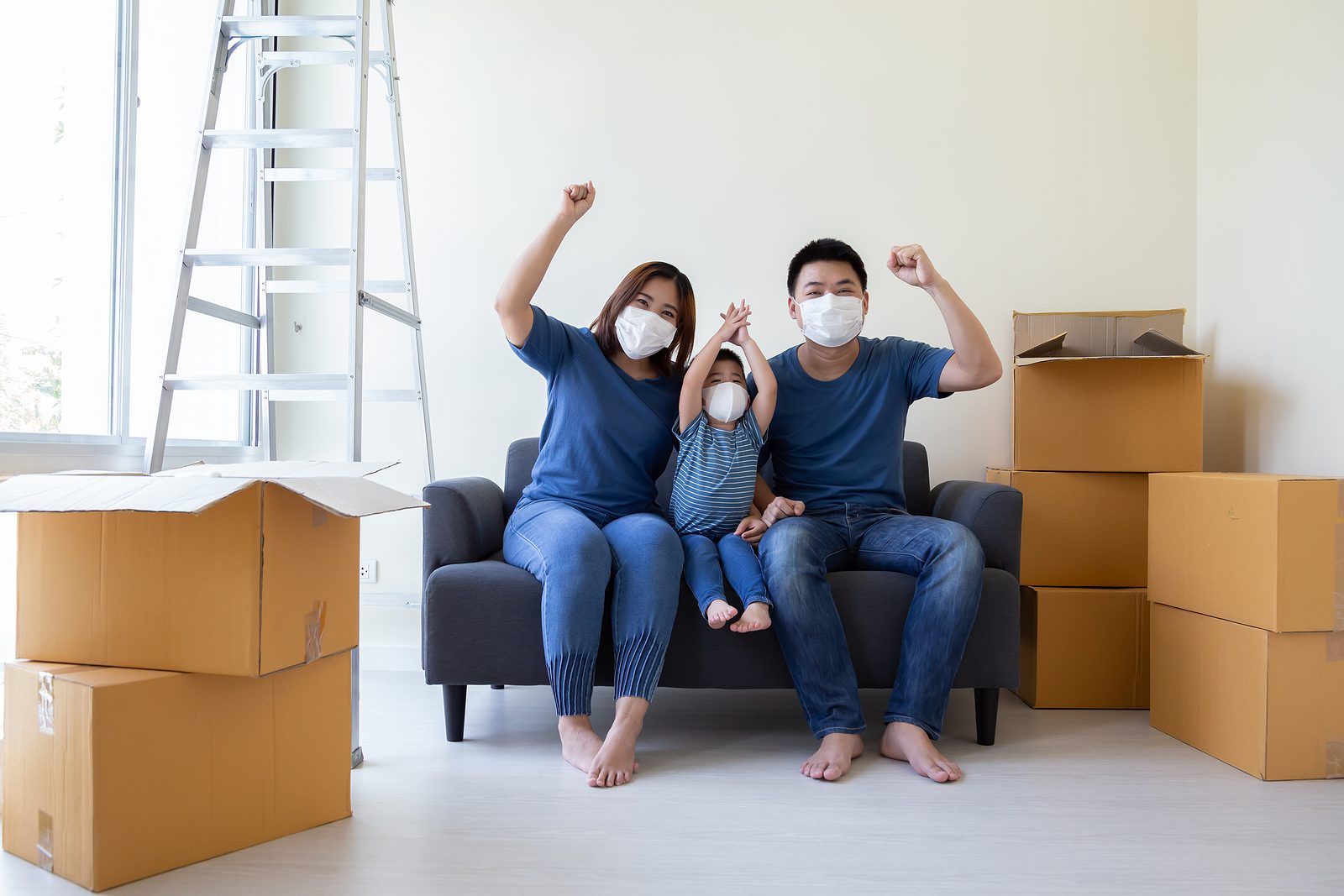 What most homeowners are realising is that if they wanted to sell their house in the next year or so, now is the best time to act. House prices have dropped, but steeper drops are coming, so being able to sell now will allow homeowners to avoid the worst of the value decrease. This, along with the stamp duty holiday that's in place until the end of March 2021, means now could be an incredible time for homeowners to sell and buy elsewhere.
Will my decreasing house value make it harder for me to buy elsewhere?
Some homeowners forget that as your house value drops, so does everyone else's. This means that while you will sell for a lower price, you'll be able to buy somewhere else for a lower price too. You will need to do some research and see how your house value has been affected as it will differ area to area, but if you're looking to buy a house in a similar location, you're likely to see the same decrease when you sell in the value of where you buy.
This can bring some homeowners some peace of mind, but the real problem that weighs on their mind is the loss in equity they're likely to experience with house value dropping. It's important to weigh up all of your decisions if you want to move house but are worried about the decreasing house value, but more and more homeowners realise that now is the time to move before prices get lower.
Are mortgage applications still more demanding?
When the lockdown first came into place, interest levels dropped to a historic rate which meant that mortgage lenders changed the requirements for mortgage applications. Where you would usually be able to be approved with a deposit of 5-20%, lenders changed this to be 15%. As things are slowly returning to more normality and the lockdown restrictions have been gradually lifted, mortgage lenders have mostly lowered this percentage, with the majority asking for a 10% deposit. While this still seems unfair to some potential buyers, with the uncertainties that we all face in the coming months and the risk of unemployment levels rising if a second wave of the pandemic hits, mortgage lenders have to take precautions to ensure your ability to repay your mortgage.
I want to sell my house now, what do I do?
There are various ways of selling a house, and as a homeowner, you can look into these methods and see which will work best for you. Generally, homeowners will go down the traditional route of selling with an estate agent, but this can take over 6 months, and with the decreases in house value, a lot of homeowners do not want to wait that long.
That's where we come in. We Buy Any House can buy your house in as little as 7 days and can provide you with a cash offer today. Get in contact and see how we can help you sell your house fast and let you have a fresh start in a new property.
Back to all articles
You may also be interested in