06, June, 2023
Why selling a house is so stressful and how you can make it easier
We Buy Any House
Like you, every property is unique, so we'll just need a few details before we can make you an offer.
We know just how stressful selling your house can be, so we wanted to do what we can to make it easier, especially with the effects of the pandemic still prevalent in everyday life and more and more of us finding things harder to manage. We Buy Any House have compiled some top tips to help you make your sale as smooth as possible, and reduce some of the stress and pressure that usually comes along with it.
1. Find the right agent
One of the reasons selling a house can be so full of stress is down to your estate agent. If you find that you're constantly having to chase them for updates, not getting information regarding your viewings and feedback from potential buyers, or even if you just have some questions about the sale and what they can do for you that you're not getting answers to, this can make life unnecessarily harder.
Before you agree to sell your house with one agent, take some time to do your research to make sure you're happy with your choice. There are a huge amount of estate agents that you can look into, and you'll also be able to speak to family and friends about their past experiences selling with different agents in your area too. If when you enquire, you find that you have to drive the majority of the interactions, this is often a negative sign. The agent that you choose should reach out to you to keep you up to date and help take some of the pressure off, leaving you free to deal with the other elements of your sale.
2. Know the process
The unknown is hugely stressful, and adding that into a house sale will only ever end in disaster. The process of a house sale is complicated, and if you're not familiar with it, it can add extra pressure that you just don't want. Whether you speak to people in your life that have sold to understand the process more, or even by talking to your estate agent, understanding what will happen when you sell your house and how long it will usually take will make your life much simpler. Selling a house is an incredibly long process, and on average will take over 6 months. It can sometimes feel like the delays involved are much more intimidating than they actually are, so knowing that your conveyancing can take up to 12 weeks can make you feel much better when you're faced with the standard setbacks that are to be expected in your sale.
3. Have a plan in place
Almost everyone feels more in control of a situation when they have a plan to follow, and selling your house is no exception. When you plan your house sale, you will need to take into account the potential delays and setbacks that most homeowners face, but you can still get an idea of what to expect and a rough timeframe. Once you've put your property up for sale, you will need to know where you're planning to move to and start moving forward with this.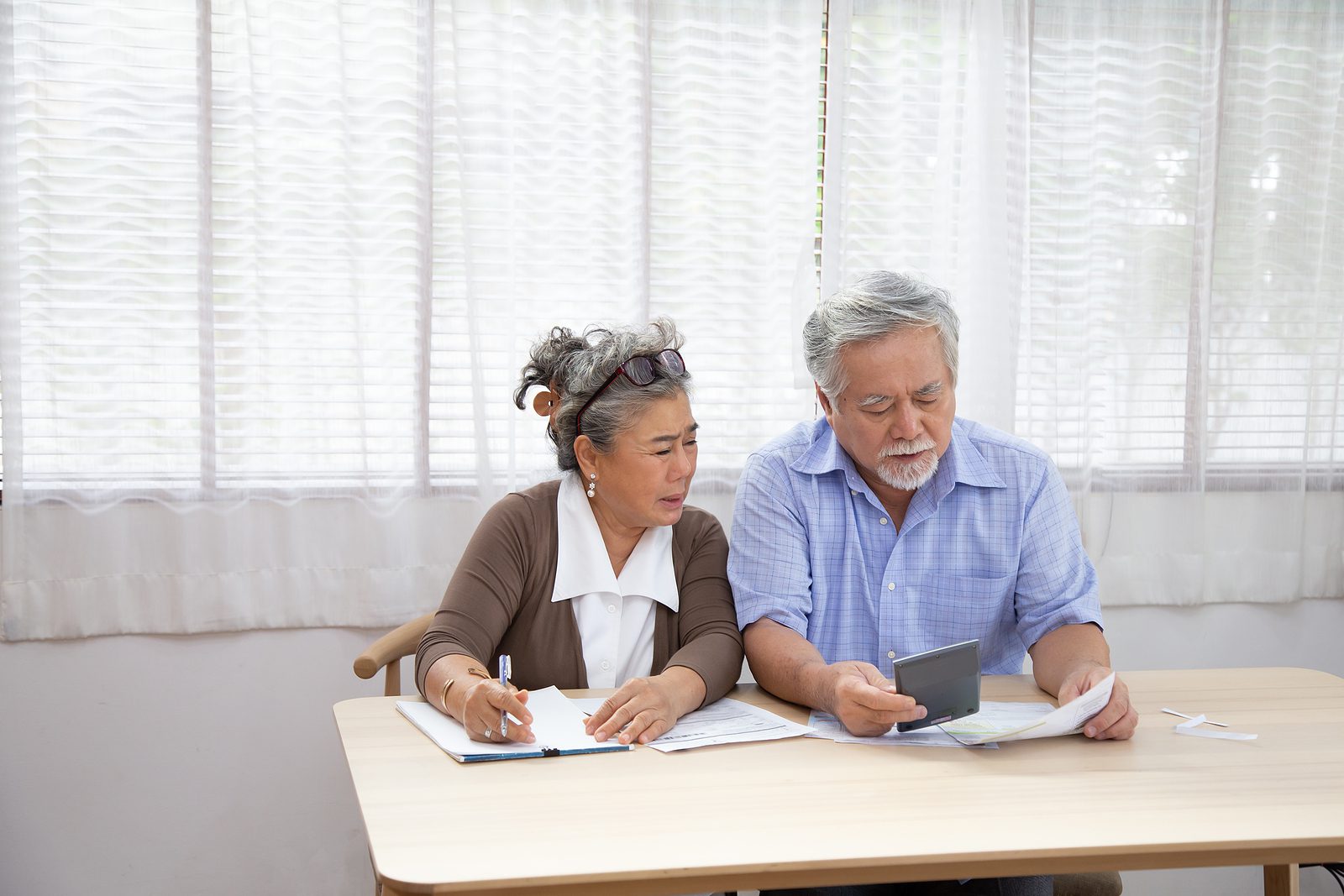 Some homeowners find that having a backup plan also makes their sale smoother. This usually depends on why you're looking to sell. If you're selling because you've found your dream home, you might decide to have a secondary sale plan in place to ensure you are able to move even if you have little interest in your property. For homeowners who are selling because they're at risk of repossession and they want to sell to avoid this, time is very much crucial, so if they aren't able to secure many viewings, they may decide to take their sale into their own hands and consider other options.
4. Look at alternative selling methods
If you're looking to sell and don't have the time to wait for a traditional sale, there are still options for you. Some homeowners will look into selling at an auction if they aren't getting the results that they want from selling with an estate agent. More and more homeowners are now turning to quick sale companies to achieve a speedy, stress-free sale. We Buy Any House do everything they can to give you an easy sale, and even take care of the paperwork and legal fees to leave you to focus on the more important parts of your life.
5. Make sure you're ready to sell
Some homeowners find that when they put their house on the open market they don't get much interest at all, and end up needing to put some work in on their house to entice viewers. This can take up time you may not have, so to make sure you hit the ground running, spend some time before you put your property up for sale to ensure that it's ready. For some this may just mean spending a weekend doing some redecorating to spruce the place up, for others, it could be repairing issues that would likely put buyers off such as cracks in the walls and ceilings, general damage, overgrown gardens or broken doors and windows. Doing this first will help shorten your time on the market, letting you sell faster and reducing the stress of a prolonged period with little interest from potential buyers.
6. Look after yourself
Sometimes, even if your property is in perfect condition, it takes time for the right buyers to come along. In this case, try to remind yourself that selling a house is a long and stressful process, and even when you do everything right, you can still run into issues and delays that will leave you feeling a bit deflated. If this happens to you, take some time out to remind yourself why you're selling and what your end goal is to remotivate you. You can then look at what issues you're facing and how you can resolve them, whether it's by speaking to your estate agent for advice, considering another selling method, or getting the toolbox out and making some home improvements!
Keeping these tips in mind will help you have a smoother house sale and let you stay in control. If you've been struggling to sell and are ready for a quick, hassle-free sale, then get in touch with us today. We Buy Any House can provide you with a free cash offer and let you achieve your sale in as little as 7 days.
No matter why you're looking to sell your house, if you can do it in a faster and easier way than the traditional house sale, why wouldn't you? We Buy Any House can offer you exactly that – a quick, hassle-free sale that relieves you from the stresses of the property market and lets you focus on the other things that are important in your life. Get in touch with us today for your free cash offer and see how quickly you can sell!
Back to all articles
You may also be interested in